Shieldhall Tunnel in Glasgow Wins Another Award
08 November 2018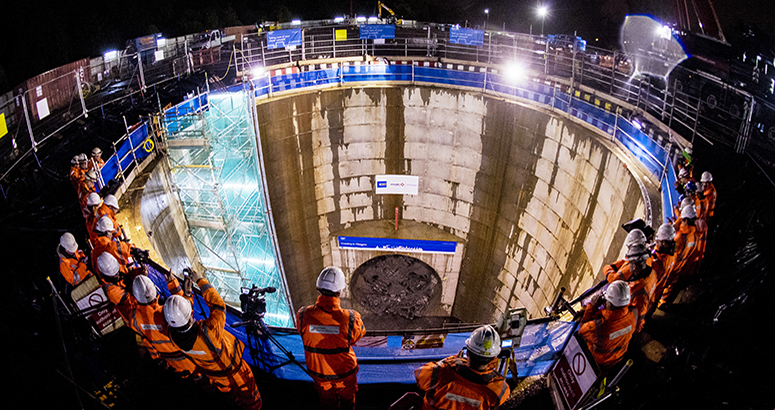 Second Accolade
The tunnel, which was completed and formally opened this summer, has won a key award from the Chartered Institution of Water and Environmental Management(CIWEM)
Scottish Water's Shieldhall Tunnel in Glasgow, which is helping to improve water quality in the River Clyde and tackle sewer flooding, has won an urban drainage industry award, its second accolade in as many months.

The tunnel, which was completed and formally opened this summer, has won a key award from the Chartered Institution of Water and Environmental Management (CIWEM), which represents thousands members and organisations worldwide who are dedicated to improving water and environmental management.

It was awarded the CIWEM Urban Drainage Group's WaPUG Prize, which was named after its predecessor organisation the Wastewater Planning Users Group founded to support the UK urban drainage management community.

The WaPUG Prize was presented to Dawn Lochhead, Scottish Water's flooding manager, at the CIWEM annual conference in Blackpool on Wednesday (November 7).

Mrs Lochhead said: "Scottish Water is delighted that the Shieldhall Tunnel, which was the flagship project in the biggest investment in the Glasgow area's waste water infrastructure since Victorian times, has won the WaPUG Prize, which celebrates our rich heritage and the leaders and technologies of the future.

"Its success is testament to the skills and hard work of everyone involved in the planning and delivery of a fantastic project which is now helping to improve river water quality in the Clyde and tackle sewer flooding in the south of the city."

In October, the Shieldhall Tunnel won the much-prized Infrastructure Award at this year's Saltire Infrastructure Awards, which recognise excellence and innovation in civil engineering and celebrate its contribution to our quality of life.

The tunnel was also shortlisted among finalists from around the world in the Institution of Civil Engineers' People's Choice Awards.