Scottish Water Helps Keep Scotland Beautiful
08 May 2019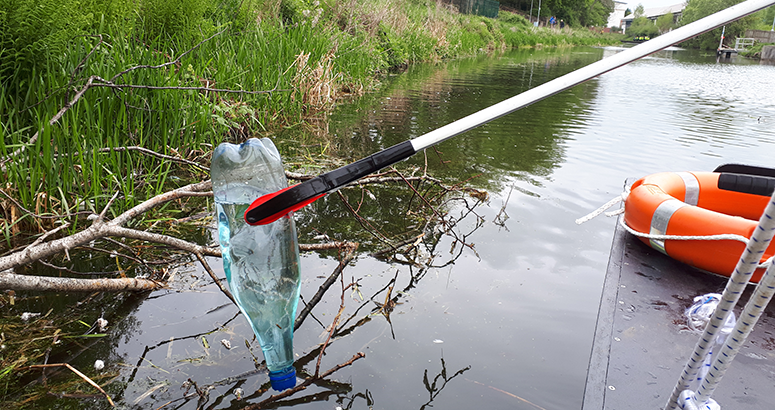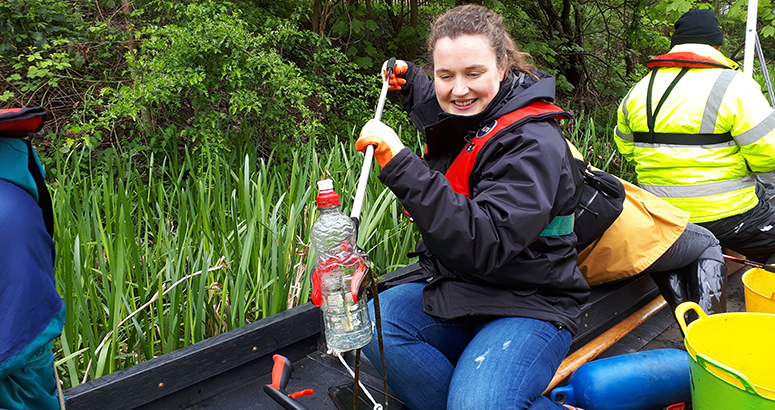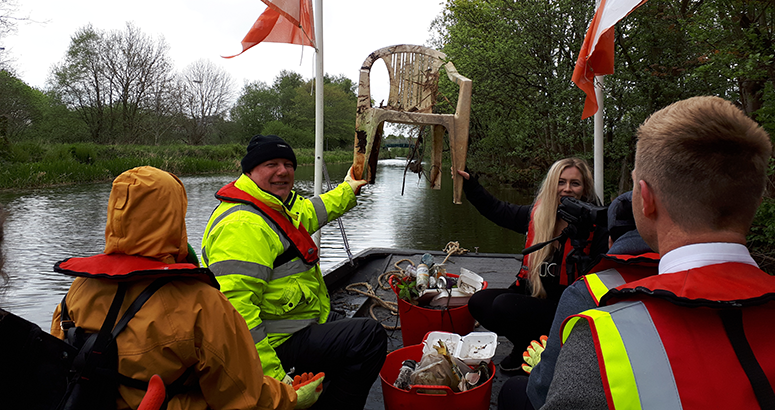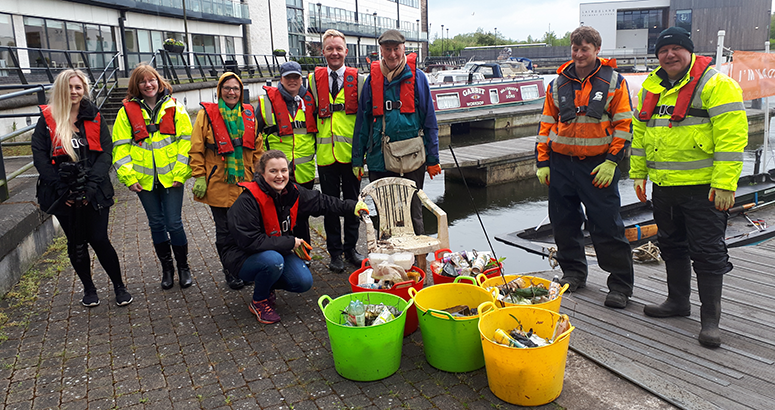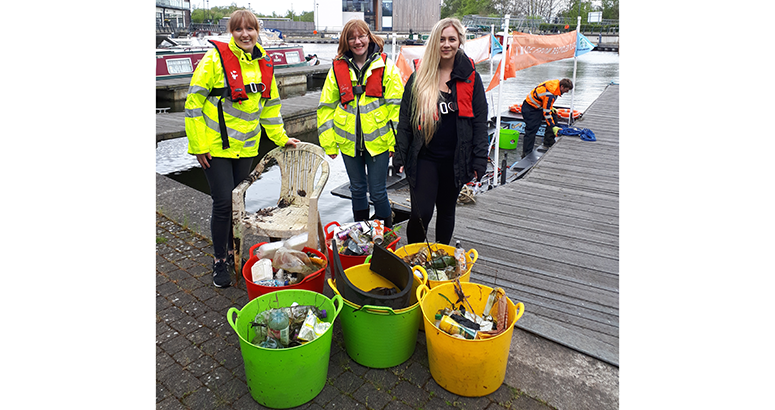 Canal Clean Up
'Plastic Fishing' expedition on the Forth and Clyde Canal is part of initiative to tackle marine litter.
Scottish Water is cleaning up in the Clyde Valley to support an ambitious new campaign from Keep Scotland Beautiful to tackle marine litter.
The first 'source to sea' campaign of its kind in Scotland, 'Upstream Battle' has been launched in response to increasing concerns around marine litter. It's bringing the issue upstream to the communities in the Clyde Valley who have the power to take action and make a difference at the source.
The initiative is supported by high profile Scottish ambassadors, including Doug Allan (Blue Planet cameraman), Elaine Hopley (solo ocean rower) and Martin Compston (award-winning actor from BBC's Line of Duty), as well as a range of public and private sector funders.
So, what better way to show Scottish Water's support, than taking part in some 'Plastic Fishing' on the Forth and Clyde Canal?
Our expedition took place in Kirkintilloch, East Dunbartonshire, which lies on the Forth and Clyde Canal and was one of a number of events to inspire action and raise awareness of marine litter up and down the Clyde valley.
Out on the canal for just one hour, on a boat made of 8,000 plastic bottles, we recovered six large plastic tubs of litter and a plastic patio chair with our shipmates in just one haul. It's hardly surprising then that an estimated 12.7 million tonnes of plastic enters the marine environment every year.
Ruaridh MacGregor, Corporate Affairs Manager at Scottish Water, said: "We're delighted to support this campaign from Keep Scotland Beautiful, as it augments much of the work that's already being done by Scottish Water.
"Our ongoing 'Keep the Cycle Running' campaign urges people to only flush the 3Ps – Pee, Poo and Paper – down the toilet, and our more recent Your Water Your Life Campaign promotes the use of refillable bottles and topping up from the tap. These are both behaviour change campaigns aimed at protecting the environment and reducing waste."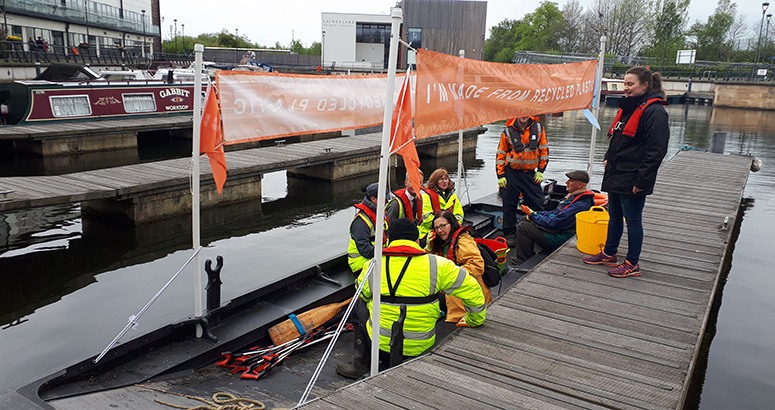 Fishing for Marine Litter
Watch our video as we join a 'fishing' expedition to help clear marine litter from the Forth and Clyde Canal
Derek Robertson, Chief Executive of Keep Scotland Beautiful said: "We are pleased to have Scottish Water on board with our Upstream Battle campaign to tackle litter from source to sea.
"Litter levels are at their worst in a decade across Scotland, and research clearly shows that people are deeply concerned by the amount of litter finding its way into our rivers and oceans.
"This 18-month campaign will raise awareness of the scale of the problem and motivate people to play their part in tackling litter at source.
"In the end, this is about changing behaviour - we need to think differently about litter, and clean up events like this are one way of helping people understand the impact a single action can have."
Speaking about the Scottish Government's support for Upstream Battle, Roseanna Cunningham MSP, Cabinet Secretary for the Environment, said: "Programmes like Blue Planet have made us all more aware of the damage that marine litter causes, but it is important to remember that much of this originates on land.
"We are all proud of Scotland's rivers, lochs and seas but it is vital that we protect them from litter, so I am delighted that Keep Scotland Beautiful and RECOUP are taking action to address this.
"The Scottish Government is working hard to introduce measures to reduce the use of single-use plastics and directly address marine litter.
"We've banned the manufacture and sale of certain products containing micro-beads, and are working to do the same with plastic-stemmed cotton buds. Our work on deposit return will also help us in driving recycling and recovery rates and keep litter out of our waters."