Blog: A Rising Star - Rebecca Skuce
10 May 2019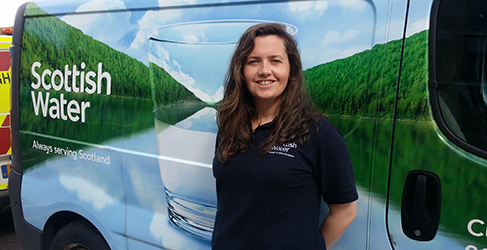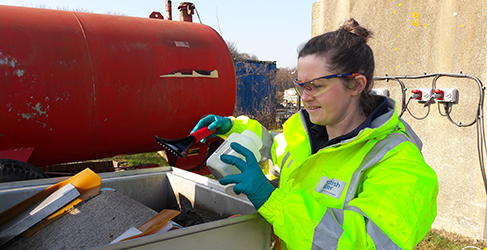 "Not only have I been able to meet a fantastic bunch of like-minded people, I've also been able to hear directly from some of the most influential people in our industry about key issues and new developments in our sector."

Rebecca Skuce
Project Manager, Scottish Water Horizons
In Scotland we are privileged to have an abundance of water, but world-wide only 3% of this precious resource is drinkable.
As a project manger with Scottish Water, I'm really passionate about protecting our water resources to meet future needs and sustainability goals. I see this as a hugely inspirational time with a chance to make real change within the water industry.
So I was thrilled to have been awarded a place on this year's Institute of Water Rising Stars Programme which provides me with a unique opportunity to do just that. I have the chance to attend and present at various industry events, where I will be able to have input into some of these key challenges the industry is facing.
Already it has been such an amazing experience!
Just recently I had the opportunity to visit Wessex Water, to see first-hand some of the great things that are happening in the water industry south of the border.
We heard from Mohammed Saddiq, director of their energy company GENeco, who gave an inspiring insight into the company's history and pioneering new technologies. One of which is the famous Bio-Bus that you might have heard about - the UK's first bus to be powered entirely by human and food waste!
One of the main reasons I applied for the Rising Stars programme was to help broaden my knowledge of the water industry, and gain a deeper understanding of the challenges it faces. And so far it certainly hasn't disappointed.
Not only have I been able to meet a fantastic bunch of like-minded people, I've also been able to hear directly from some of the most influential people in our industry about key issues and new developments in our sector.
This plays really well into my role as project manager for Scottish Water's Development Centres, two facilities set up to enable companies and researchers to test new innovations in large-scale environments, to help protect our vital water resources.
This is an area that is really close to my heart, and is one of the reasons I took up Earth Science at the University of Glasgow, where I completed my PhD in the removal of pollutants from water and waste water.
Next up, I'm particularly looking forward to attending the Northumbrian Water Innovation Festival, as well as the IoW Annual Conference which has always been a highlight in my professional calendar.
It's a very exciting time to be involved in the water industry.