Taking Care of Water Supply in Drymen
14 May 2018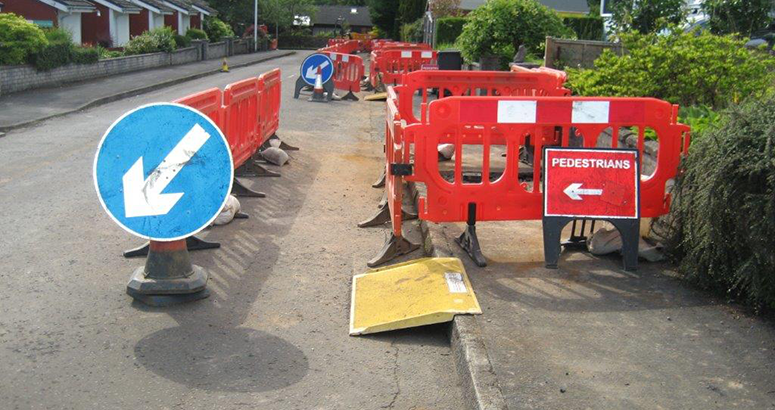 Essential Work
Alliance partner Caledonia Water will carry out vital works to upgrade pipwork.
Scottish Water will begin essential work to upgrade its water network infrastructure in Drymen this spring.

The project is due to begin on Monday 21 May and involves upgrades to approximately 1.8km of pipework in the area.

Work will be carried out by Scottish Water's alliance partner Caledonia Water Alliance and it's expected that it will take around eight months to complete.

To enable some of the work to take place, road traffic management has been agreed in liaison with Stirling Council. Two-way, temporary traffic lights will be in operation on Old Gartmore Road, from its junction of Balmaha Road to just north of Drymen Primary School.

This programme of work will then move to the following locations on a rolling basis; Clairinch Way, Montrose Way, Credon Way, Charles Crescent, Conic Way, Muirpark Way, Balmaha Road, Stuart Drive, and will finish in Ardmore Gardens.

Ruaridh MacGregor, Scottish Water's corporate affairs regional manager, said: "This work is vital to ensure our customers in the area continue to enjoy clear, fresh drinking water.

"It's inevitable with this type of work that there will be some disruption in the local area. We know that Drymen is a much-loved, bustling tourist spot and we want to reassure the local community, business owners and visitors to the area that we'll do all we can to minimise any disruption whilst the works are under way.

"We'd like to thank the local community in advance for their patience and understanding whilst this essential work is carried out."

The work will involve further road traffic management in the coming months. We will provide further details and engage with the local community once plans have been finalised.