Your Water Your Life Campaign is Tap of the Class
19 April 2019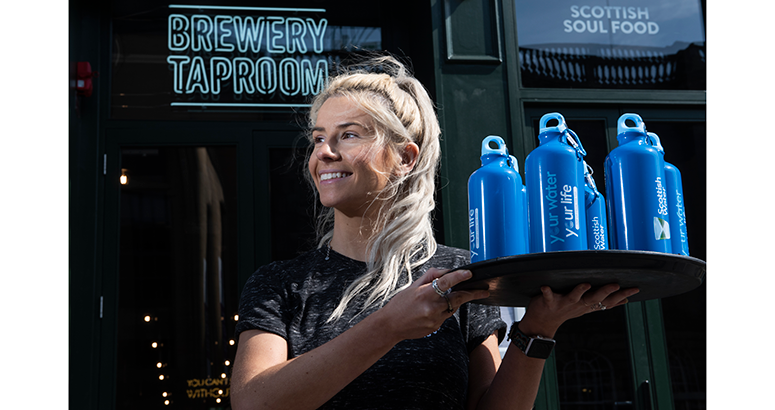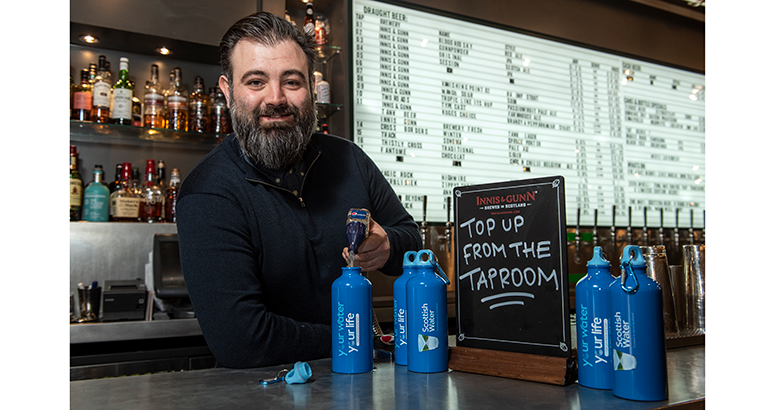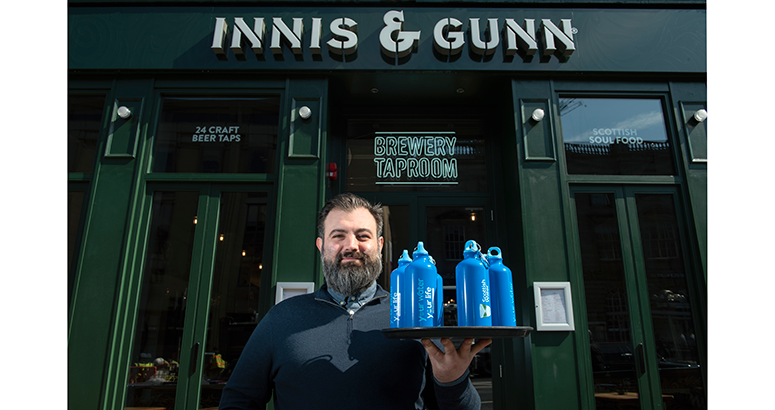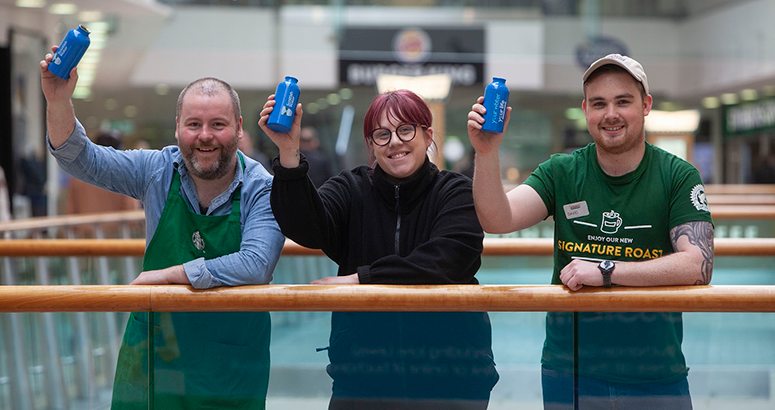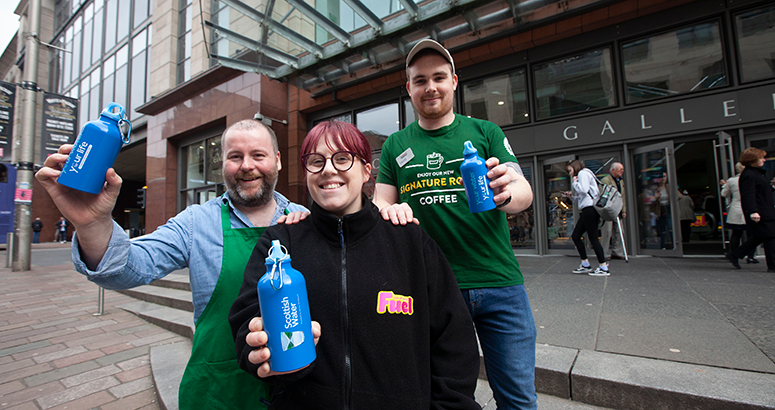 Campaign Takes Off
Businesses are racing to back the Your Water Your Life campaign to encourage people to use a refillable bottle
Our Your Water Your Life campaign is taking the country by storm with two thirds of Scots now joining the trend to carry a refillable water bottle.
Latest YouGov research shows two out of three people nationally (65 per cent) are now opting for the must-have accessory.
The campaign to encourage people to top up from the tap and help reduce plastic waste in the environment launched last summer.
We've been busy installing a network of iconic blue Top up Taps across the country with more planned in 30 towns and cities in the next two years.
As sales of refillable bottles soar, Scots have tapped in to the growing trend use them to stay hydrated on-the-go and care for the environment.
Edinburgh brewer Innis & Gunn, Glasgow's Buchanan Galleries and His Majesty's Theatre in Aberdeen are the latest businesses to back the campaign, pledging to offer free tap water top ups.
Steve Drew, of Innis & Gunn, said: "We're happy to support any initiative that helps reduce single-use plastic waste.
"Those who need their water bottles topped up are welcome to pop into our bars for a refill."
Katy Murdoch, at Buchanan Galleries, revealed the city centre shopping mall launched its own 'Refill Me' initiative for customers.
She said: "By teaming up with Scottish Water, we're keen to raise further awareness of the different options available to those looking to use refillable bottles."
Leon Gray, at Aberdeen Performing Arts, added: "We're always looking for ways to raise awareness and improve our environmental impact at HMT.
"We encourage anyone coming along to our shows to bring a refillable water bottle and top up from the tap."
Brian Lironi, Scottish Water's Director of Corporate Affairs, said: "By changing our behaviour as individuals, organisations and communities we can make a real difference."
More info at
yourwateryourlife.co.uk
.