Spring into Action for Easter Weekend
19 April 2019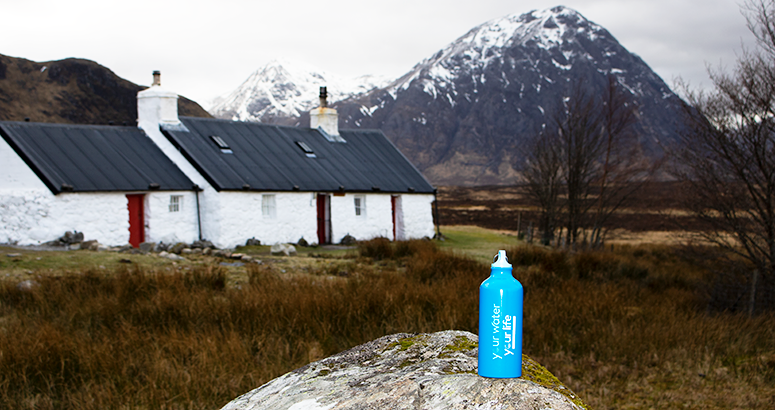 Epic Road Trip
Scottish Water's reusable bottle makes 96 mile trip from Milngavie to Fort William, through some of Scotland's most stunning scenery, and shows it's easy to top up from the tap.
Go the Egg-stra Mile in the Great Outdoors this Easter Break and make a reusable bottle your new must-have travelling companion.
Our growing network of Top up Taps is a double whammy – it's easy to stay hydrated on-the-go and be kind to the environment at the same time.
Sales of reusable bottles are soaring as water drinkers embrace the need to care for their environment, save money and drink more water to feel better.
With the Easter weekend expected to be a scorcher, it's the perfect excuse to accessorize with a reusable bottle and enjoy Scotland's stunning countryside.
To show you just how easy it is, we've made a spectacular film of our trademark Scottish Water refillable bottle on an epic road trip along the iconic West Highland Way.
We've got the 96 mile route through some of Scotland's most spectacular scenery covered end-to-end, so you can make a pit-stop at our Top up Taps in Milngavie and Fort William. Businesses along the walk – such as the stunning King's House Hotel's Way Inn - are happy to offer refills to thirsty travellers.
We have taps in Edinburgh, Glasgow, Ayr, Dumfries, Oban, Aberdeen, Inverness and Dunfermline so far, so it's never been easier to stay hydrated and care for our environment.
For more information visit
yourwateryourlife.co.uk
or follow the latest
@YourWaterYourLifeSW
.