Capital's Unique 'Hidden Jewel' in Hydro-Electricity
20 May 2019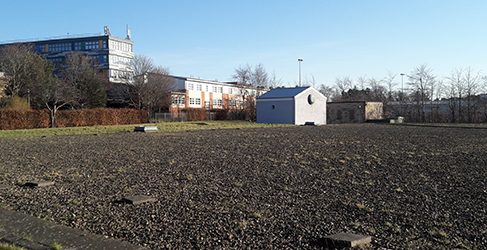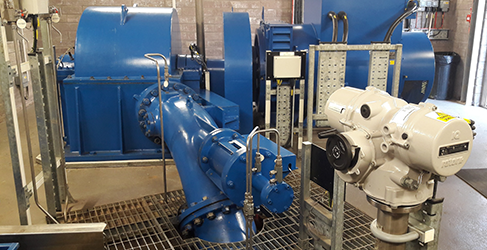 It's described as a "hidden jewel" - most people in Scotland's capital will have no idea it exists let alone what it does.
Yet Edinburgh is home to the country's only treated water hydro-electricity site located in a major town or city.
Normally hydro-electricity happens out in remote hills far from the power-hungry population. However Scottish Water has a water service reservoir with treated water right in the heart of Oxgangs that's not only supplying drinking water to the population of Edinburgh, but generating electricity as a by-product.
The site, powered by treated drinking water, generates enough energy to supply the National Grid. Local power consumers include dozens of houses, a large care home and a secondary school.
Scottish Water's Firrhill Service Reservoir holds a staggering 18.2 million litres of fresh, clean drinking water to make sure there is always enough to supply customers.
It has been in the area for 65 years – but for the last four years it has harnessed modern day energy technology to provide all of the site's electricity. It works so efficiently it also feeds around 60 000 kWh of electricity per month to the grid. By doing so it's powering many local properties, including Firrhill High School, right on its doorstep.
Claire Chapman, Renewable Generation Manager at Scottish Water, said: "Firrhill is a hidden gem in terms of renewable energy and I am sure very few people know it's there, let alone what it does.
"There's no noise and the site just looks like an empty field, as the water is all stored underground. It's also unusual to have treated drinking water used to generate energy – there are only a handful of places in Scotland where this happens."
Energy is harnessed from the flow and pressure of water arriving at the site, powered through the hydro turbine inside a small powerhouse at Firrhill. A 160 kW Turbo Impulse turbine machine, sits next to a generator at the site, which harnesses the pressure and converts this to energy.
The clean drinking water flows by gravity from Glencorse Water Treatment Works, near Penicuik – which in turn is supplied by gravity from Megget reservoir in the Borders. It comes into the site via large blue pipes at a speed of 222 litres per second. Because no pumping is required throughout this incredible journey, and thanks to it generating energy on the way, the drinking water in the area has a particularly good carbon footprint.
Firrhill reservoir supplies approximately 38 000 homes with drinking water. At the same time, it is generating around 60000 kWh/month of energy every month – this is enough to power 228 average sized homes every year.
Mrs Chapman added: "From a green perspective, Firrhill is an exciting wee spot. The excess electricity it makes is used in the area, meaning there are no line losses from the power being transported to other areas – losses which can amount to as much as 50 per cent.
"Like water, electricity moves where there is demand – and there is plenty of demand right here in the city next to the Firrhill site. It's great that we can harness the water to work hard and keep the city's carbon footprint low."