Hotel Guests Tap into Scotland's Water in Green Credentials Boost
15 November 2018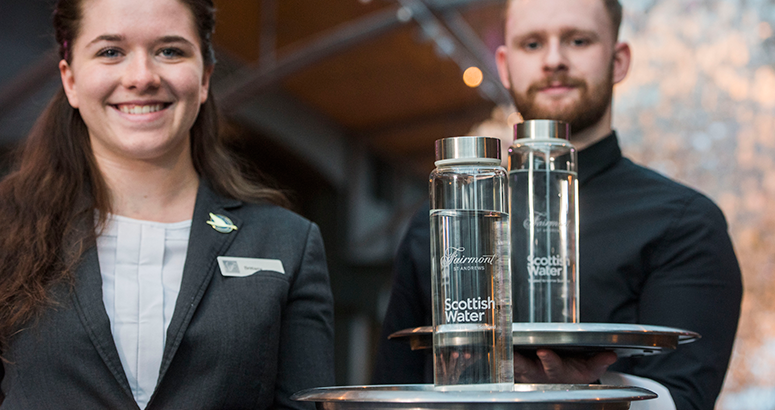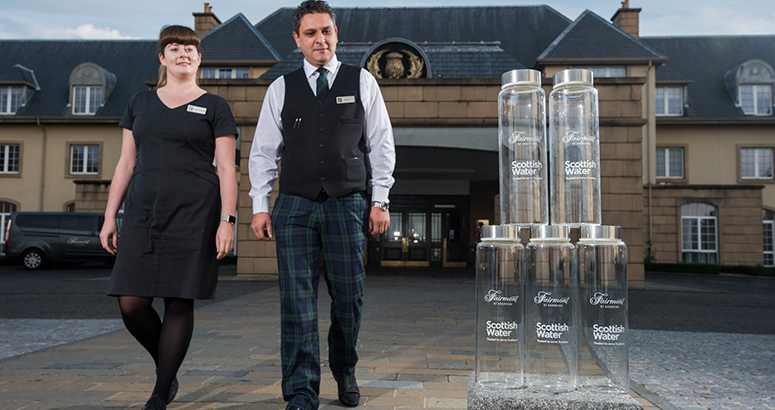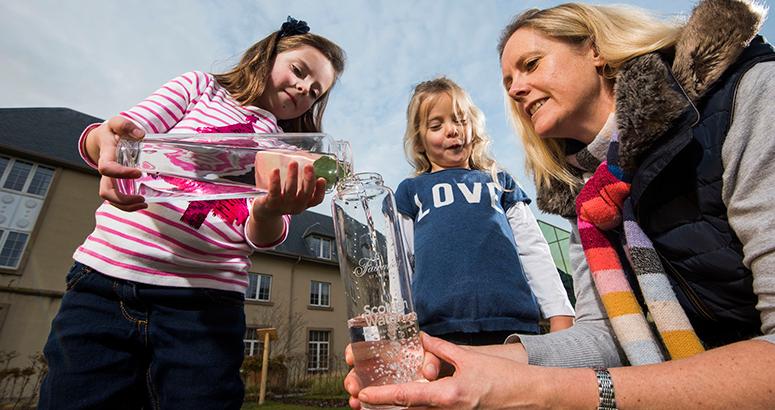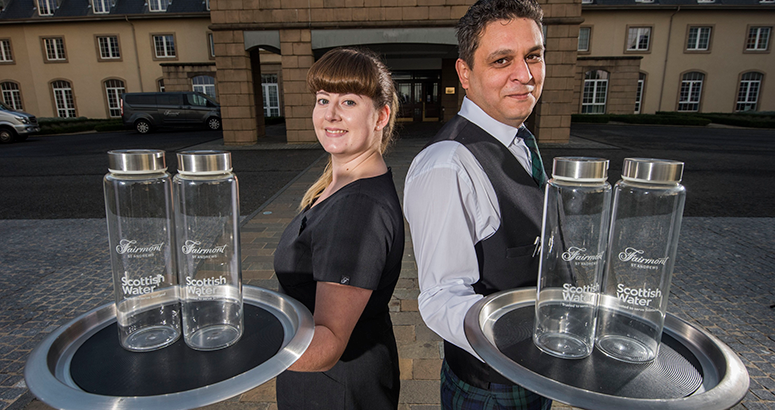 5* Hotel Supports Refill Drive
Fairmont St Andrews has replaced disposable water bottles in all guest rooms with specially designed refillable glass bottles
Guests at one of the country's most prestigious hotels will be able to top up with five-star Scottish water thanks to a new initiative to reduce waste and help the environment.
Fairmont St Andrews has replaced disposable water bottles in its 212 guest rooms with specially designed refillable glass bottles – a move that will see a saving of over 55,000 plastic bottles per year.
Water top up points will also be installed within the hotel to allow guests to easily stay hydrated using their own refillable water bottles.
The hotel, which is committed to ensuring efficient use of resources through its Green Tourism programme, has become the latest company to back Scottish Water's Your Water Your Life campaign.
The campaign is encouraging people to make tap the first choice for Scotland's water drinkers, highlighting how topping up from the tap can benefit their health, their pocket and the environment.
The utility today encouraged other businesses to follow suit and help make it easier for people to top up by offering access to tap water in their premises.
Douglas Millican, CEO, Scottish Water said: "Fairmont St Andrews is to be commended for investing in this initiative which will not only ensure guests at the hotel can easily top up from the tap and enjoy our fantastic Scottish water, but also make a positive impact on the environment by reducing waste.
"We're delighted to be partnering with them and hope other businesses across Scotland will follow their lead."
John Keating, general manager, Fairmont St Andrews said: "We are very excited about this new partnership with Scottish Water. It's very important to us and supports the resort's and AccorHotel's green values.
"In addition to eradicating plastic bottles we will be installing three water fountains around the resort making it much easier for guests to top up with their own water bottles.
"I am so proud of all the colleagues at the Hotel who are embracing this new initiative, and their dedication to green tourism."
For further information visit
yourwateryourlife.co.uk