Mollie Backs Munros for Malawi Challenge
06 June 2019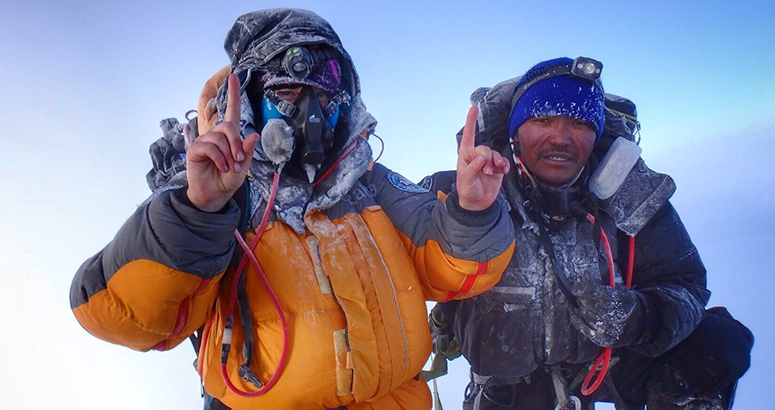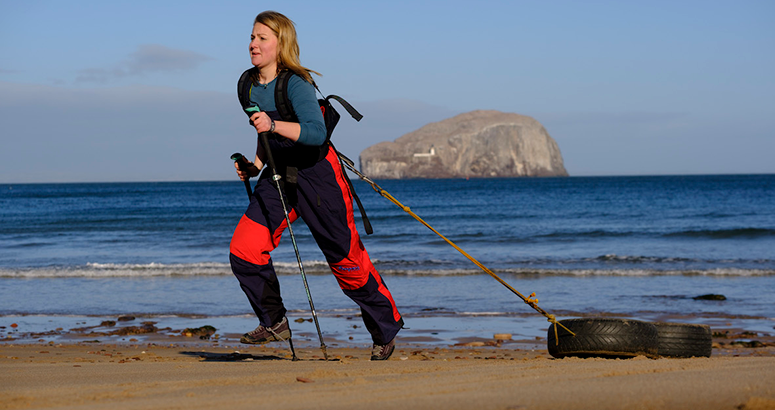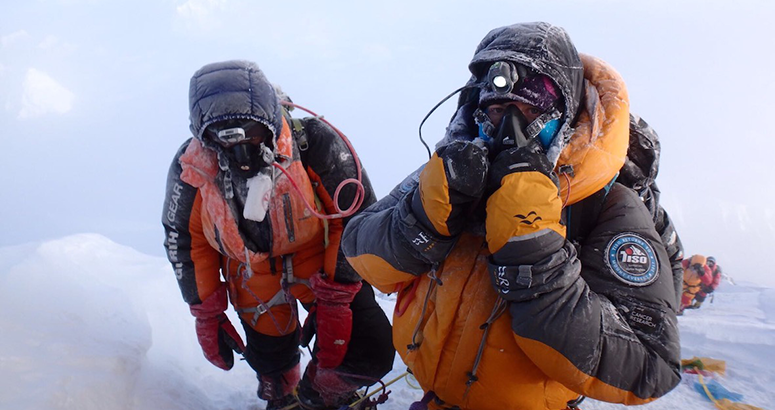 Peaks Challenge
Everest conqueror Mollie Hughes says she's proud to support the Munros for Malawi challenge which is returning after 10 years.
Mountaineer and adventurer Mollie Hughes has backed the return of Scottish Water's Munro Challenge which aims to bag a fund-raising boost for projects improving access to clean water in Malawi.

The challenge will take place in exactly 365 days' time – on June 6 2020 with the aim being to get a team from Scottish Water, including partner organisations and friends and family, on top of every one of the country's 3000ft-plus mountains in a single day.
Funds will be raised for WaterAid projects in Malawi, known as the "warm heart Africa", the sixth poorest nation in the world.
Mollie has twice conquered Mount Everest and is supporting the challenge, which was last run 10 years ago. She started her own climbing career exactly a decade ago – starting out on Ben Nevis before reaching the heights of the Himalayas. Later this year she will set out to become the youngest woman to ski solo and unsupported to the South Pole.
Edinburgh-based Mollie said: "Scottish Water's Munro Challenge is a fantastic initiative and I am proud to lend my support to the challenge to give communities in Malawi greater access to clean water, which so many of us take for granted.
"I personally spend as much time as humanly possible in the mountains and would encourage as many people to sign up to the event on 6 June 2020, knowing the positive physical, mental and emotional benefits that hillwalking brings. Do something good for yourself, while doing something good for others."
2020 marks the 25th anniversary of the Munro Challenge and will see Scottish Water employees, partners, friends and family take to the mountains across Scotland to raise funds to help provide access to clean water and sanitation facilities.The challenge has raised £1 million since it first took place.
The funds raised in 2020 will directly support communities in Malawi which has a strong connection with Scotland. Its second city is called Blantyre after the birth-place of explorer David Livingstone who helped establish a 200-year legacy between the two nations.
Teams of between four and seven people are being asked to come together and climb as many of Scotland's 282 3000ft-high mountains next summer.
Malawi faces drastic water shortages and at least a third of the population has no access to basic water sources. Healthcare facilities and early childhood development centres often lack water supplies and toilets, with 52 per cent of disease in Malawi being attributed to poor water, sanitation and hygiene.
Munros for Malawi
The attempt to have a team on top of every one of Scotland's 282 Munros next June aims to raise cash to fund projects which will provide basic water supplies for communities in Malawi/
Scottish Water employees have been fund-raising for projects in both Rwanda and Malawi in recent years in support of WaterAid and with Scottish Government assistance.
Ewan Robertson, chair of WaterAid Scotland Northern Ireland, said: "2020 marks the 25th anniversary of the Munro Challenge. To mark the milestone we're hoping to raise £250,000 through teams climbing Scotland's 3000ft-plus peaks on June 6 2020.
"The desire to climb Scotland's highest mountains has never been stronger with thousands of hikers and hillwalkers reaching Munro summits every year. So, whether you relish the challenge of a rocky ridge walk to get to the top of a Munro or a more steady hike to reach the summit, there's a mountain for everyone. Funds raised will help projects in Malawi deliver access to water and facilities that we all take for granted.
"There's a double benefit – not only can participants enjoy the thrill of reaching the top of one or more of Scotland's magnificent Munros, they can do so in the knowledge that their efforts are making a real difference to the lives of people on another continent."
Elizabeth McKernan, Water Aid Scotland and Northern Ireland manager, said: "One in three people in Malawi don't have clean water close to home, while a staggering 9.6 million people have no decent toilet, that's more than half of the entire population.
"Without these basic human rights, diseases spread fast – keeping children out of school and adults from earning a living, and globally claiming hundreds of young lives every single day.
"WaterAid is working towards a world where everyone, everywhere has clean water and decent sanitation.
"When communities get clean water for the first time, it creates a powerful ripple effect. This basic resource improves people's health, education and livelihoods. Scottish Water is helping to start that chain reaction in Malawi.
"Funds raised from the Munro Challenge 2020 will support our Scottish Government funded project. We are so grateful for their ongoing support."
You can follow the challenge by using #munrochallenge2020 on Twitter.
Full registration details are being finalised and teams can sign-up and select their Munro shortly. Follow all the latest news at Munro Challenge.