Research Reveals Almost All Microplastics Removed from Drinking Water
09 September 2019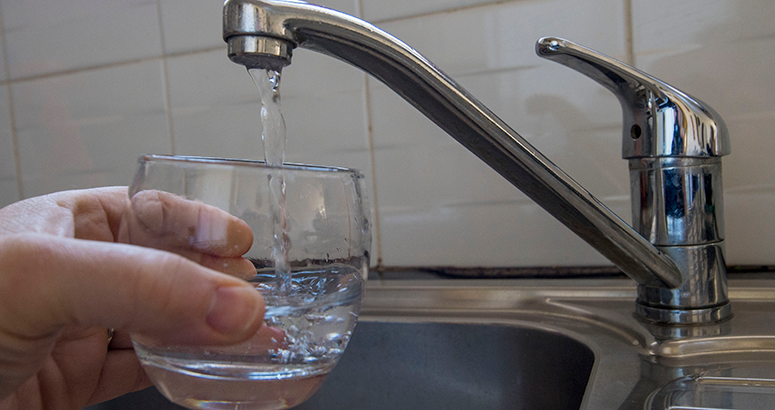 New Research
Water UK research finds treatment processes remove 99.9% of microplastics from drinking water sources, but insists government and business must act.
Pioneering water industry research has revealed that water treatment processes remove 99.9% of microplastic particles from sources of drinking water.

Latest research from Water UK, the trade body representing all of the major water and wastewater companies in Britain, found that untreated, or raw water in the environment contained on average 4.9 microplastics per litre, while treated, or potable water contained only 0.00011 microplastics per litre.

Despite these findings, the water industry is calling on government and business to do more to prevent plastic entering the water environment and the sewer network in the first place.

Microplastics are present in our waterways and our wider environment due to the volume of plastics used in society today, and new measures are needed to control causes of microplastic pollution at source.

Water UK says the ambitious measures set out in the EU Single Use Plastics Directive represent a significant first step in reducing the quantity of plastic waste entering drainage systems and the environment, and must be implemented in full.

The organisation says it welcomes government's intention to introduce an extended producer responsibility system for packaging in 2023. But stronger incentives and penalties must also be put in place to encourage producers to avoid harmful formulations in other products, such as tyres and clothes, and to take responsibility for preventing pollution and cleaning up the environment.

The research, carried out by the Centre for Ecology & Hydrology, is the most robust study of its kind to date. It was commissioned by UK Water Industry Research (UKWIR) to create a better understanding of microplastics in the water system.
The research comes after a recent report from the World Health Organisation said there was no current evidence of any risk to human health from the presence of microplastics in drinking-water but called for more research into the potential impact.

The water industry is planning more research to better understand microplastics and their impact on its operations and activities.

Scottish Water welcomes this research and continues to work with others in the industry, academia and government to further improve our knowledge of microplastics in the environment. Tap water in Scotland is of a very high standard and our water treatment filtration processes are very effective at removing any particles.

In addition, our Your Water Your Life campaign aims to encourage more people to use refillable bottles to drink tap water on the go, to stay hydrated, save money and protect the planet.

Scottish Water is to expand its network of hi-tech Top Up Taps across the country as it encourages more people to carry a refillable bottles when out and about. It's estimated that people filling up from our Top Up Taps to date is in total the equivalent of about 90,000 standard 330ml plastic bottles.