Be Safe Around Watercourses This Summer
24 June 2019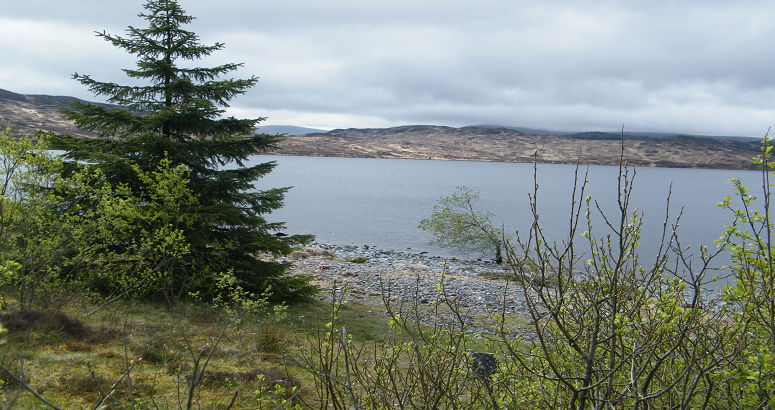 Stay Safe This Summer
Watch our short video which highlights the importance of staying safe around watercourses.
"Safety is a serious issue as, while the water may look harmless, there are many hidden dangers. "

Peter Farrer
Chief Operating Officer, Scottish Water
We're urging people to stay safe and not take risks around rivers, reservoirs and lochs this summer.
Also, we're calling on children and parents to take particular care during the summer holidays and any spells of warm weather we might enjoy.
The latest figures from the National Water Safety Forum show that, in 2018, a total of 263 people lost their lives to unintentional drowning in the UK, of which 46 were in Scotland.
We're continuing our social media campaign #ReservoirSafety. Watch our video on
Reservoir Safety
.
Peter Farrer, Scottish Water's chief operating officer, said: "While everyone should enjoy their school holidays or take pleasure in the country's beautiful lochs, rivers and reservoirs, it's absolutely vital that they stay safe at all times.
"Safety is a serious issue as, while the water may look harmless, there are many hidden dangers. We need to ensure children, and parents, are aware of these hazards. We are reminding parents to keep their children safe and asking adults to act responsibly around watercourses."
Dams, steep banks, spillways (overflows), deep cold water and underwater pipework can present real hazards at reservoirs. And the majority of Scottish Water's reservoirs are situated in remote locations, meaning there is a lack of immediate assistance and mobile phone reception can be poor.
Carlene McAvoy, Scotland community safety development manager at the Royal Society for the Prevention of Accidents (RoSPA) said: "The summer holidays are a great opportunity to enjoy the outdoors and have fun on and near the water.
"However, even on a hot day, the water can be a lot colder than you were expecting and lead to cold water shock, which is when sudden immersion makes you gasp and breathe in water, and this can easily lead to drowning. This can affect even the most experienced swimmer.
"I would urge parents to speak to their children about the potential dangers of open water. Cold water shock is the key danger to understand as it is the reason why many people drown in the summer months."
We're one of 10 partners involved in the Go Safe Scotland online education resource that has been developed to provide young people in Scotland with a variety of key safety messages, one of which is water safety.
We're also actively involved in promoting water safety in schools throughout the country and would encourage all teachers in Scotland to sign up to the free online Go Safe Scotland education resource, which is designed to enable teachers to provide water safety education linked to the Curriculum for Excellence.
Our advice is also targeted at pet owners. One of the biggest concerns with dog owners is when their pet dives into water, chasing a ball or stick. The pet more often survives such incidents, but the owners, who have attempted to save them, sometimes don't. Dogs need to be kept on a lead if they are being walked near reservoirs and other bodies of open water.
Meanwhile, the Royal Life Saving Society UK (RLSS UK), the UK's drowning prevention charity, has also backed Scottish Water's call and is encouraging people to follow its Water Safety Code.
Stephen Lyon, Community Drowning Prevention Co-ordinator for the Royal Life Saving Society UK (RLSS UK), said: "As we welcomed in last summer's heatwave, we saw an unprecedented number of people going into the water to cool off but, tragically, never coming back out.
"Be your family and friend's lifeguard; look out for each other and learn what to do in an emergency, whether at home or abroad. These are simple steps to keep everyone safe this summer.
"Enjoying the water safely is so easy to do and the Water Safety Code is there to help keep everyone safe this summer – learn it, keep it, share it."
Tens of thousands of young swimmers received a lesson covering self-rescue and life-saving skills in the largest coordinated water safety lesson ever seen in Scotland.
Lessons under the National Learn to Swim Framework, which involved some 75,000 children across Scotland, were specially adapted to include key water safety guidance as part of the Royal Life Saving Society UK's Drowning Prevention Week which ran from 14th-24th June.
Scottish Swimming and Scottish Water – who are partners in Learn to Swim - joined with the Royal Life Saving Society UK (RLSS UK), the Royal National Lifeboat Institution (RNLI), Leisure Trusts and Aquatic providers to deliver the exclusive lessons just before the summer holidays.
If anyone would like more information they can contact our Customer Helpline on 0800 0778778.
For more information on RoSPA visit their website at
www.rospa.com
.
More information on Drowning Prevention Week visit and the Water Safety Code at
RLSS UK
.