Scottish Water crew raise over £6,000 in Glastonbury Challenge
03 July 2019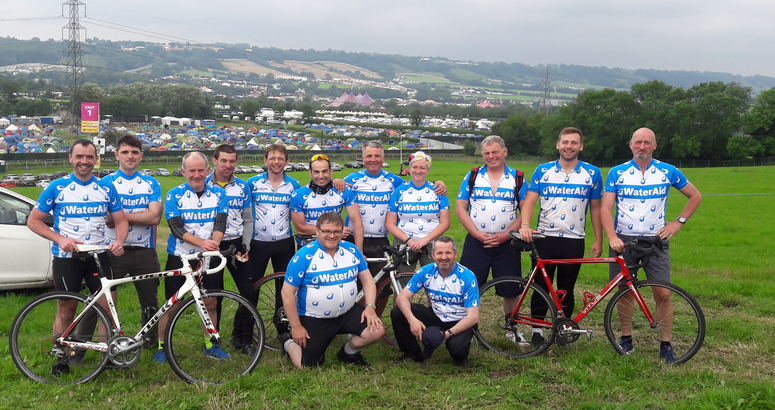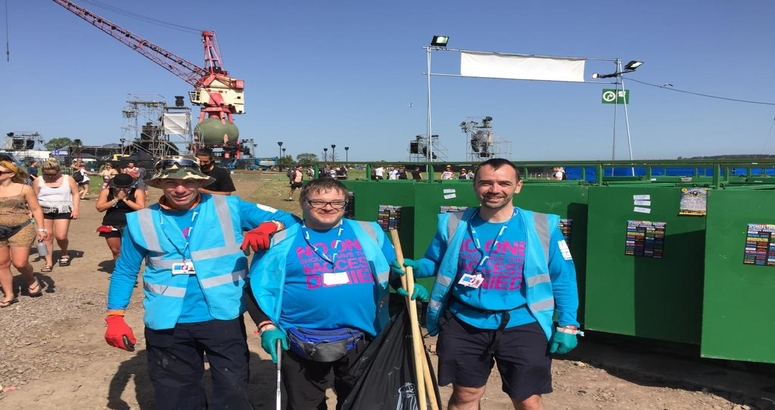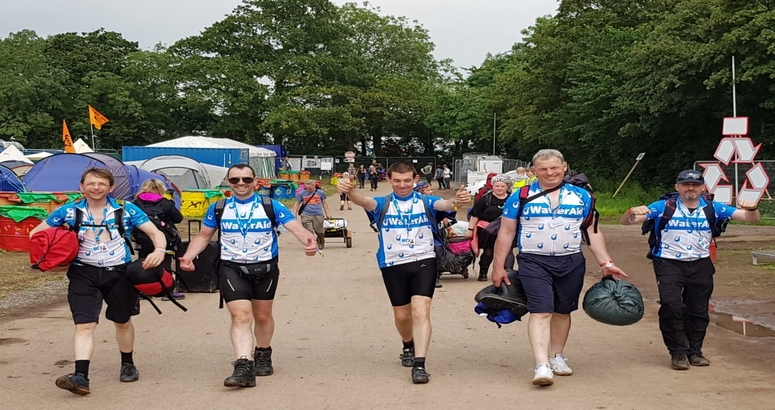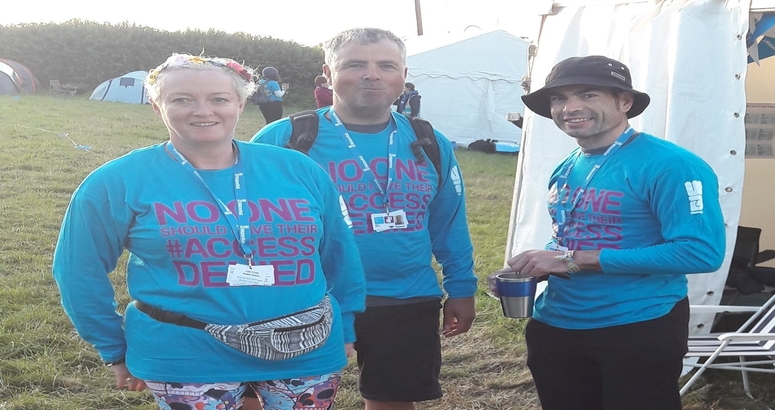 Not for the faint-hearted
12 people, over 500 miles in the saddle, 288 hours volunteering, 2,700 toilets cleaned and over 1,000,000 steps walked while supporting WaterAid
"We're so grateful to James and the Scottish Water team for all their fundraising efforts cycling from Scotland to Glastonbury and getting stuck into the loo cleaning as part of our Loo Crew"

Imogen Hardman
WaterAid's Senior Events Project Manager
A team of 12 Scottish Water employees have made it back to work for a rest after their epic 500-mile cycle to Glastonbury Festival to join WaterAid's loo crew and raise money and awareness of those living without clean water and decent toilets.

The team, who dubbed their adventure "Blasto to Glasto", have so far raised over £6,000 for charities WaterAid and Highland Hospice. They jumped on their bikes on Sunday 23 June at Fort William, cycling up to 200 miles a day in relay formation to reach Glastonbury three days later. Once there, they set to the task of cleaning 2,700 toilets together with 250 other WaterAid volunteers. They completed 288 hours of toilet cleaning between them.

The team also had time to raise awareness of WaterAid's Access Denied campaign to provide clean water, decent toilets and hygiene for the hundreds of millions around the world who lack these basic needs.

James MacInnes, Customer Service Team Leader for Scottish Water said: "We did it; and we're so grateful to everyone who sponsored and supported us. It was such a great experience – the cycling, the festival and even cleaning the toilets. There was torrential rain and some tricky roads to cycle on the way down and then we went into a heatwave at Glastonbury, so we faced it all.

"I'm glad to back with my home comforts now, but it is all too easy for us to take things like clean, running water and clean, private toilets for granted. Hundreds of millions are denied access to these basic needs and that is what we aimed to highlight and why we did what we did. Especially with the heat wave, people really got a sense of what it might be like for the millions of people who don't have access to clean water or toilets."

Imogen Hardman, WaterAid's Senior Events Project Manager, added:"We're so grateful to James and the Scottish Water team for all their fundraising efforts cycling from Scotland to Glastonbury and getting stuck into the loo cleaning as part of our Loo Crew volunteer team at the festival. We cannot do what we do without our amazing volunteers, whether that be the time they give to makes sure events can run, or the money they raise to fund our vital projects overseas and achieve our aim of everyone, everywhere having access to clean water, a decent toilet and good hygiene.

"James and the team and over 600 other volunteers did a great job in making sure toilet stops were more enjoyable and keeping festival-goers hydrated in the searing heat."

WaterAid has been a charity partner of Glastonbury since 1994, supporting the services and highlighting its work to provide clean water and sanitation to the 785 million people living without clean water and the 2 billion with nowhere safe to go to the toilet.

This year, James and the Scottish Water team joined a record number of more than 600 WaterAid volunteers at the renowned festival, providing water, collecting rubbish for recycling, cleaning the toilets and running female urinals. Throughout the heatwave, they completed shifts of four to six hours a day – the same amount of time many, mostly women and girls, in the developing world spend collecting water.