Your Water Your Life Erskine
19 July 2019
The Erskine Home in Bishopton is the latest organisation to back our national campaign, encouraging its staff to make tap water their first choice.
Staff from Scottish Water visited the care home to chat to staff about the importance of staying hydrated, raise awareness of the Your Water Your Life Campaign, and hand out refillable water bottles.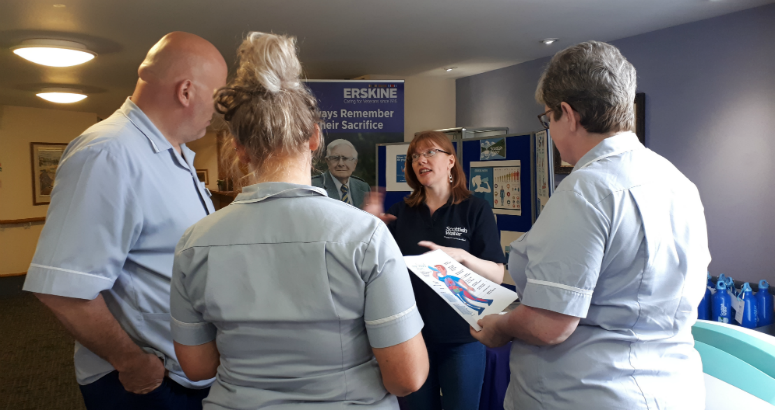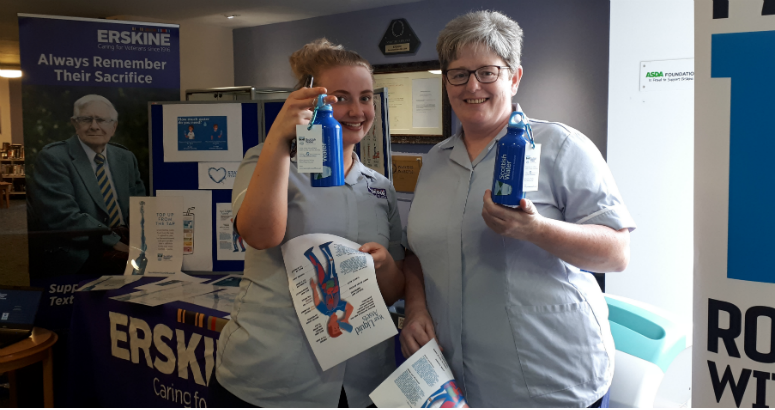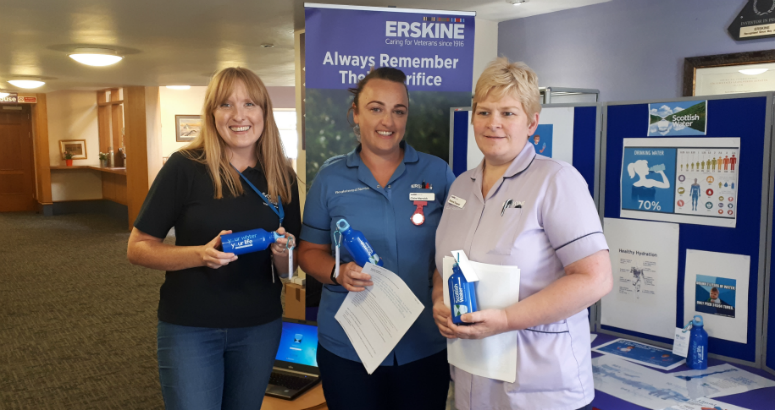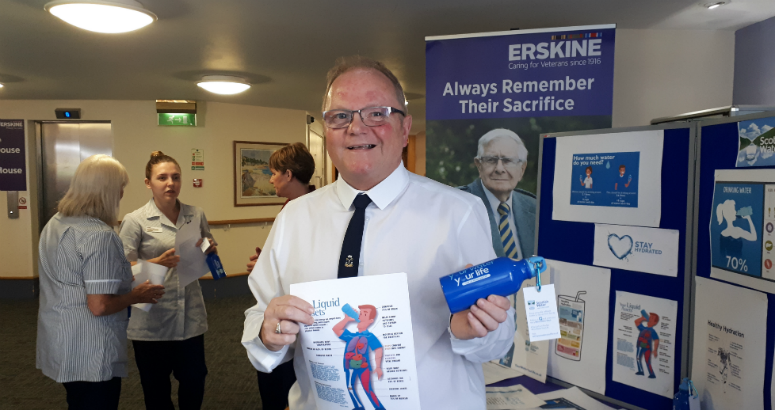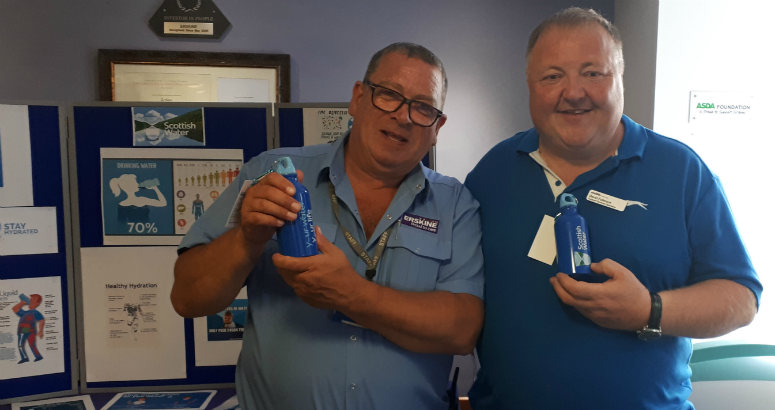 SW and Erskine Staff
Scottish Water staff chat to Erskine staff about Your Water Your Life.
Caring for and supporting resident Veterans and their families is hugely rewarding and thirsty work. The importance of hydration is something that's highlighted to staff as part of the care home's health and wellbeing programme.
Speaking about the visit, Director of HR & OD Jane Scobie said: "Erskine is delighted to be supporting the Scottish Water "Your Water Your Life" campaign. At Erskine our staff provide the highest standards of care for Veterans and their spouses across our four care homes. Staff wellbeing is of vital importance to the delivery of this care and we thank the Scottish Water team for raising awareness of the importance of staying hydrated with our staff.
Laura Boyce, Corporate Affairs Officer at Scottish Water said: "It's been great having the opportunity to come along today to speak to the staff and drive home the message that our great tasting water fresh from the tap is good for you, your pocket and the environment. Around 60 per cent of your body is made up of water and so it's vital that everyone stays hydrated, whether at work, home or on the go - and no matter what time of year. Carrying any refillable water bottle with you certainly makes that much easier."
Top Up Tap Map
Find your nearest Top Up Tap to stay hydrated
View the map