Customers Get Chance to Meet Scottish Water Bosses
19 August 2019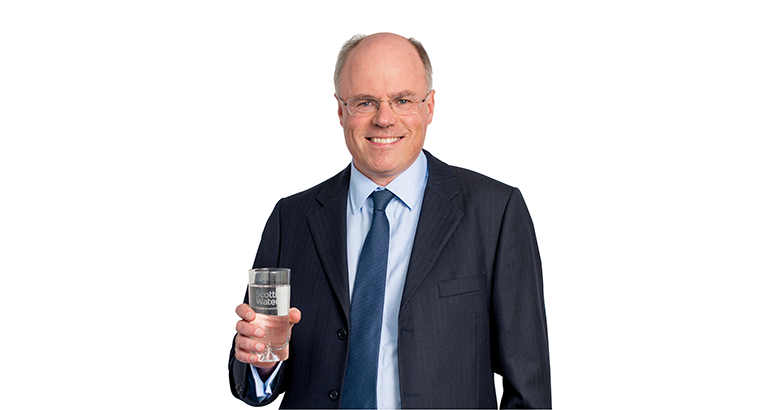 Meet the Board
Customers will get the chance to ask questions of Board members at the free event at the Macdonald Holyrood Hotel, Edinburgh on Tuesday 27th August.
Customers will have a chance to find out how Scottish Water achieved its highest ever level of customer satisfaction and how it continues to have one of the lowest UK average household charge when its Annual Consultative Meeting is held in Edinburgh next week.

Members of the utility's Board will be on hand to meet customers and answer questions at the free public event to review its performance over the past year. Senior officials to appear at the event include Scottish Water Chair, Dame Susan Rice, and Chief Executive Douglas Millican.

Speaking ahead of the event Douglas Millican said: "In 2018 Scottish Water achieved its highest ever level of customer satisfaction – quite a feat when you consider the environmental challenges we faced including the Beast from the East followed by the warmest summer or decades."

Mr Millican added: "We invested £660 million in the nation's water and wastewater infrastructure last year, providing jobs and supporting our communities. This was achieved whilst ensuring average household bills in Scotland are £46 lower than in England and Wales.

"The year also marked the launch of Top up Taps across the country – the first installed in Edinburgh – as part of the Your Water Your Life campaign to encourage people to stay hydrated using a refillable bottle which helps protect the environment, saves money and enhances wellbeing.

"We are determined to continue to be among the UK's top-performing and most trusted utilities. We put customers at the heart of our work and our Annual Consultative Meeting is an excellent opportunity to meet some of those we serve and share our plans for the years ahead and listen to their views.

Other Scottish Water achievements in 2018 included water quality levels remaining high with 99.92 per cent of tests complying with strict regulatory standards, £660 million invested as part of a six-year programme to maintain and improve water infrastructure and leakage levels being reduced.
Event Details
Venue:
Macdonald Holyrood Hotel, 81 Holyrood Road, EH8 8AU
Date:
Tuesday 27 August
Time:
Registration/refreshments 5.30pm. ACM runs from 5.45pm to 7pm.
ACM Edinburgh
Please fill out our community events form confirm you attendance at this event. Questions can be submitted in advance when you confirm your attendance.
Form