Ten Years of Trying Finally Pays Off for Triathlete Engineer
30 September 2019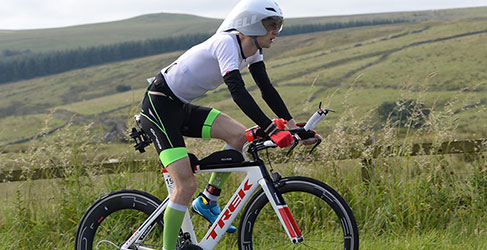 John Lenehan training for Ironman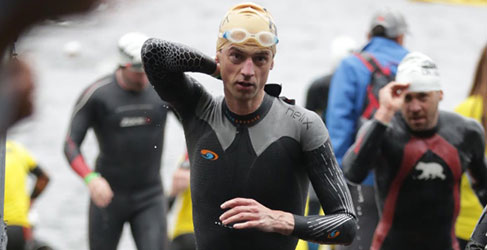 John will be competing in the Ironman World Championships in Hawaii on October 12
A Scottish Water engineer will swap spreadsheets for a cycle helmet and swimwear to take part in one of the toughest sports challenges in the world – after a decade of trying to earn a place.
John Lenehan has earned a spot in the Ironman World Championships being held in Hawaii on October 12.
He will be among just 2,000 people from around the world to have earned the chance to take part in the 140.6-mile journey that presents the ultimate test of body and mind. Participants swim 2.4 miles, then cycle for 112 before finishing off with a 26.2 mile run to the finish line.
John, a senior mechanical engineer who has worked at Scottish Water for almost 3 years, has started a training programme ahead of the race which he has dreamed of taking part in for a decade.
The 34-year-old said: "This really is the realisation of a major goal in my lifetime ambitions, the pursuit of which involved a lot of work and perseverance. I had been trying for ten years to qualify – over which time I have had some tough or freak circumstances to deal which affected various races. Now I have made it I just cannot wait."
John said a "freak" sports massage led to him being diagnosed with septicaemia a couple of weeks before a past qualifying race and another year he got food poisoning and collapsed during a qualifying race.
Other incidents included trying to race in "freak" monsoon conditions and almost becoming hypothermic. Once he had to be pulled from the swim at Ironman Wales by the water safety crew after he started being sick and two years ago suffered a crash on his bike and he dislocated his shoulder and broke his wrist.
John, of Edinburgh, said: "Despite the many mishaps I always thought it would be possible to qualify one day if things went well in training and in the race, so I kept at it. I kept learning the lessons, kept implementing various tweaks and changes to training and racing. I knew I had to be spot on when it came to pace, nutrition, hydration and my overall strategy."
His perseverance paid off in July when he finally qualified to take part in the World Championships on October 12 after coming 23rd in the UK Ironman race which was staged in Bolton and 6th in the Male aged 35-39 category.
John has now stepped up his training and is just back from the world sprint-distance triathlon championships in Switzerland where he finished second in the world in the sprint distance triathlon (750 metre swim, 20km bike ride and 5km run). He has also started taking longer swims, bike rides and runs and is ensuring he gets used to the sports in warmer weather ahead of his race of a lifetime in the Hawaiian heat.
He said: "I could not do this without the ongoing support from my family and friends who I know are all behind me – and am relieved I have finally qualified for the big one. My boss and work colleagues are very supportive and I'm very grateful for the flexible working which Scottish Water offers.
"I've done some training and racing in various lochs, reservoirs and seas around Scotland and it's great to know first-hand the work that goes into keeping them clean and looking so good. It's also great to know my colleagues, friends and family will be rooting for me next month."
He added: "The heat and wind in Hawaii will be tough. Getting over the jetlag will also be tough. Hydration and good pacing will be very important. I would love to break ten hours. I'll not be winning it or threatening any podiums, my recent training in Switzerland has shown I am better at shorter distance races. But I am going to give it my all next month, that is for sure."