Shieldhall Tunnel Wins Inspiring City Award
06 September 2019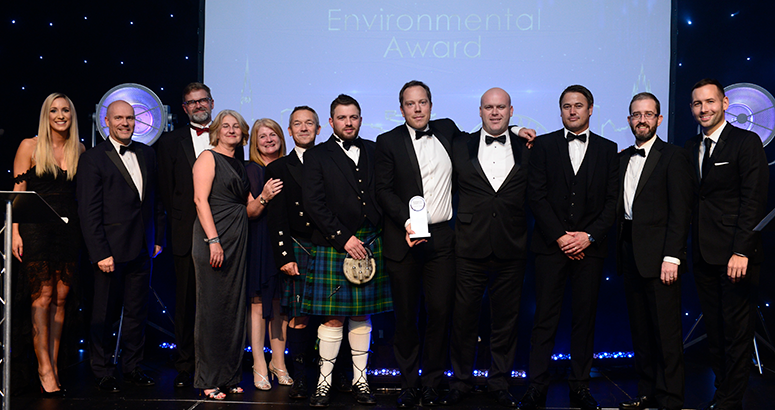 Second Top Award
Scottish Water £100 million tunnel team collect second top award for project, which has improved water quality and the environment while reducing the risk of flooding.
The £100 million Shieldhall Tunnel in Glasgow has won a top award at the prestigious The Herald and Glasgow Chamber of Commerce Inspiring City Awards 2019.
The major investment project, to improve water quality in the River Clyde and reduce the risk of sewer flooding, took the Environmental Award at the annual ceremony in the city.

It's the second major award for the tunnel, which was completed and formally opened in the summer of 2018, stretches for 3.1 miles from Craigton to Queen's Park via Bellahouston and Pollok parks.
Now a key part of the Greater Glasgow area's waste water infrastructure, it alleviates pressure on the existing waste water network with 90,000 cubic metres of extra storm water storage. That's more than 108m litres or the equivalent of 36 Olympic-sized swimming pools.

It is also reducing the risk of flooding in Aikenhead Road and Curtis Avenue in Mount Florida and Robslee Drive, Robslee Road, Robslee Crescent and Orchard Park Avenue in Giffnock.

It was constructed over almost two years by a team of more than 100 workers, from countries across the world, using a state-of-the-art tunnel boring machine (TBM) which weighed 1000 tonnes and was longer than 14 buses.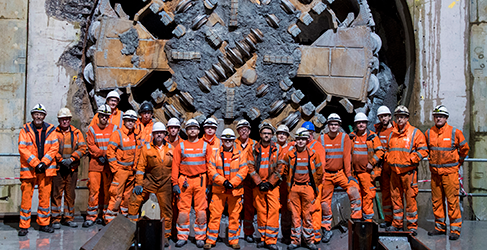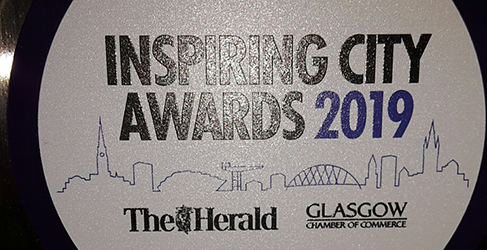 Dominic Flanagan, Scottish Water's project manager on the tunnel, who received the award at the ceremony, said: "We are delighted that the Shieldhall Tunnel, which was the flagship project in the biggest investment in the Glasgow area's waste water infrastructure since Victorian times, has won the Inspiring City award.

"Its success is down to the skills and hard work of everyone involved in the planning and delivery of a fantastic project which is now helping to improve river water quality in the Clyde and tackle sewer flooding in the south of the city."

When it became operational in July 2018, the sewer superstructure was hailed by Environment Secretary Roseanna Cunningham as an "extraordinary" feat of engineering which built on the legacy of the country's engineering and water pioneers and would benefit communities for centuries to come.

In October 2018, the Shieldhall Tunnel won the much-prized Infrastructure Award at the Saltire Infrastructure Awards, which recognise excellence and innovation in civil engineering and celebrate its contribution to our quality of life.

The tunnel was also shortlisted among finalists from around the world in the Institution of Civil Engineers' People's Choice Awards.