Scottish Water Goes Girlguiding
23 September 2019
Girlguiding groups from across the West of Scotland recently came together for some fun activities at a Scottish Natural Heritage Site in East Dunbartonshire – and we helped them stay hydrated!
Refillable water bottles donated by Scottish Water were the latest must-have accessory at the action packed Girlguiding event 'Mugdock Madness' which took place in Mugdock Park, Milngavie.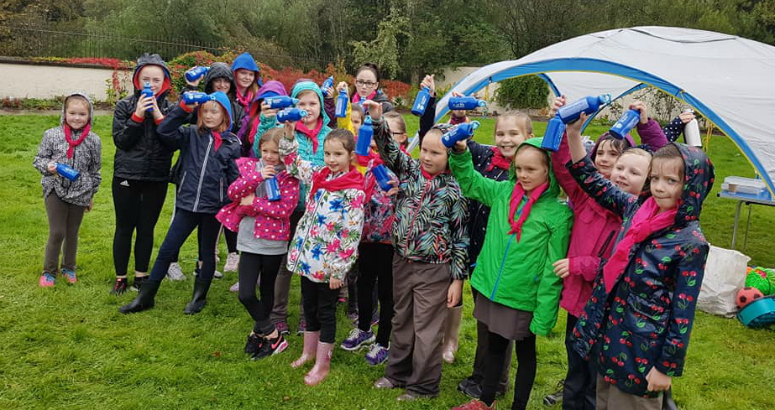 Girlguiding event 
Mugdock Country Park event revellers stayed hydrated throughout the day by using their refillable water bottles to 'Top Up From The Tap.'
It was the perfect meeting of minds.

Scottish Water's Your Water Your Life Campaign encourages people across the country to use a refillable water bottle to stay hydrated when on the go. And the girls, through Girlguiding's Planet Protectors Campaign, have a real desire to do all they can to help protect the environment. They want a world where recycling and reusing things are a normal part of everyday life.

Scottish Water wanted to encourage the knowledge and understanding these planet protectors have of environmental issues and happily provided support for their event.

Ruaridh MacGregor, Scottish Water's corporate affairs manager in the west area, said: "It's fantastic that these young people are so switched-on to important environmental issues and that they recognise they can help create positive change for future generations.

"Using their refillable bottles to top up from the tap will help the girls achieve some of their Planet Protectors Campaign goals - we wish them every success with the inspiring work they're doing to help make the world a better place!"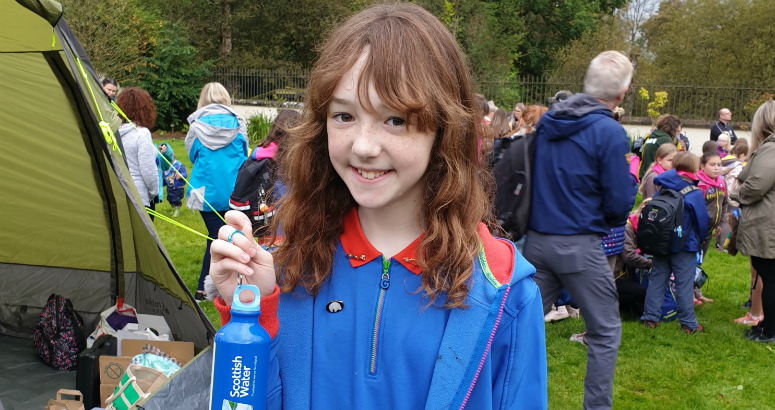 Mugdock Bottle Madness 
The girls were delighted with their refillable water bottles at the 'Mugdock Madness' event.
'Planet Protectors' is just one of topics that Girlguiding has introduced to its programme to help create changes that will make a difference to the lives of girls and young women. One of the Guides, Cleo - age 11 and from 3rd Vale Guides - who was at the event, said: "We're making our plastic promises to help reduce plastic waste and these refillable water bottles will help us keep them! It's great that it's a good size and can fit in my pocket - I can't wait to use it at my school residential trip."