Volunteer Squad Hits Burntisland for Great British Beach Clean
24 September 2019
A team of volunteers from Scottish Water swapped spreadsheets and databases for litter pickers and bin bags to take part in a Great British Beach Clean in Burntisland.

The 13-strong team carried out a litter survey and beach clean at the Fife beach where they collected four bin bags full of rubbish including broken glass, metal cans, two old ceramic mugs, parts of rubber tyres and lots of plastic including plastic bottle caps, straws and a cotton bud.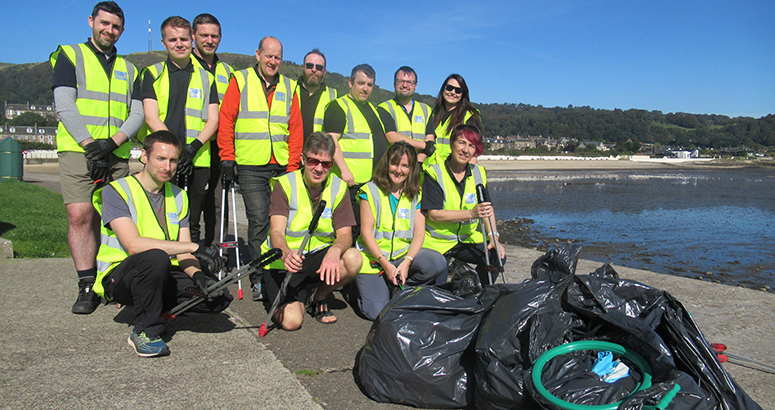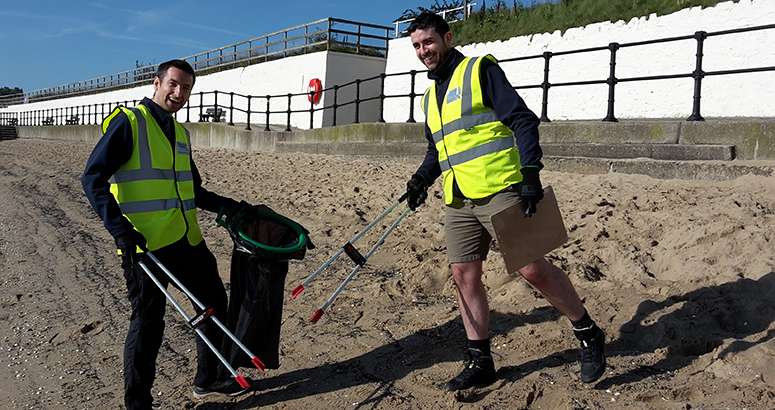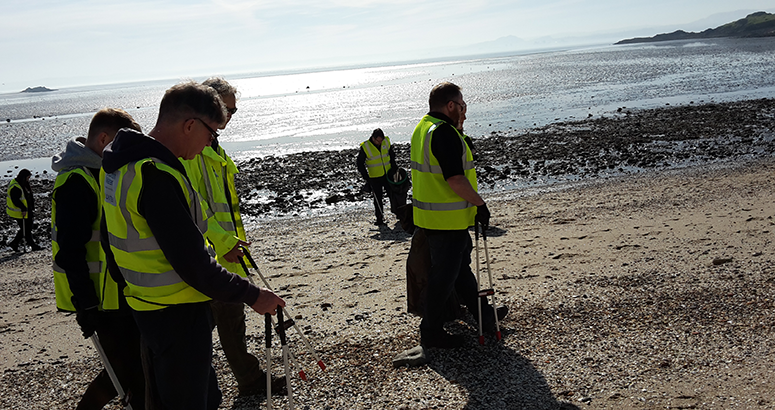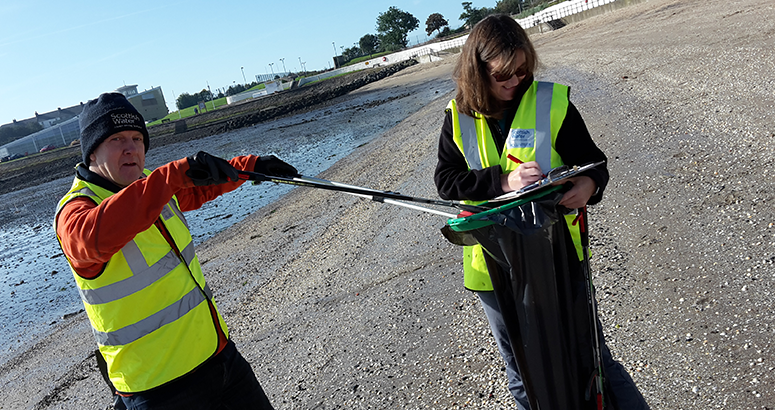 Great British Beach Clean
Scottish Water volunteers join Fife Coast and Countryside for clean up at Burntisland
Data from the 100-metre litter survey at Burntisland has been given to Marine Conservation Society – which runs the national beach clean initiative every year.

All the information collected at the events is shared with the International Coastal Clean-up (ICC), contributing to a worldwide report on litter levels. MCS also analyses the data and uses the results to raise awareness of pollution and tackle it at source in the UK.

Fife Coast and Countryside Trust supported the clean up by providing the Scottish Water staff with litter pickers and bin bags.

Tom Hedley, Investment Planning Manager, at Scottish Water, said; "The clean was a great opportunity for the team to work together outside of the office doing something different to build the team spirit, but more importantly to do something which benefits our community and environment.

"We were able to engage with members of the local community and help raise Scottish Water's profile as to what we do and where. And it was great to support the Fife Coast and CountrysideTrust and the MCS survey."

Scottish Water has supported work carried out by MCS with staff taking part in a large number of beach clean across the country. Scottish Water employees are allowed two days to volunteer for community projects.

A spokeswoman for Fife Coast and Countryside Trust said: "Scottish Water staff have carried out volunteer beach clean ups in Fife over the past few years and have made a huge impact on the quality of our beaches.

"They have given up their time to help keep our beaches beautiful for everyone to enjoy. We appreciate all our volunteers taking the time to help improve the environment. Well done everyone."