Heather Eyes Plan to Tackle Marine Litter
04 October 2019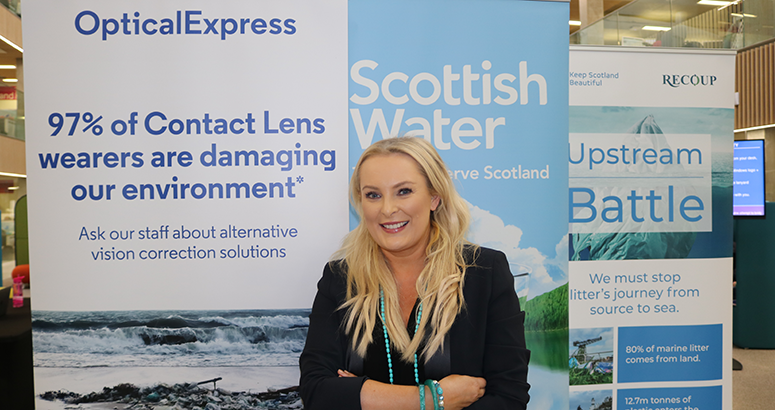 Tackling Marine Litter
Heather is urging contact lens wearers to dispose of them safely.
"I want people make sure they dispose of lenses properly so they don't end up polluting rivers, waterways and coasts."

Heather Suttie
Presenter
Presenter and campaigner Heather Suttie has the perfect vision for helping reduce marine liter and protect Scotland's rivers, waterways and coasts – don't flush your contact lenses down the sink or toilet.
Heather is backing Scottish Water's Cycle Campaign to urge people who wear contact lenses to recycle them and look at more sustainable alternatives.
She's now working with Optical Express to raise awareness of this issue after research carried out by the company found more than 750 million contact lenses are being washed down the drain or thrown into landfill by Brits every year.
Scottish Water's Cycle Campaign - which urges people to only flush the 3Ps (pee, poo and toilet paper) down loos - highlights the damage caused by items such as lenses, wipes and sanitary products being disposed of incorrectly
Heather said: "If you use contact lenses every day for a lifetime, just imagine the amount of plastic you're throwing away.
"I want people make sure they dispose of lenses properly so they don't end up polluting rivers, waterways and coasts.
"That's why I'm backing Scottish Water's Cycle Campaign which urges all of us here in Scotland to think twice about what we dispose of down toilets or sinks, as these things can ultimately end up polluting our coasts and waters and can be devastating to marine life."
The presenter added: "Contact lenses and their packaging are single-use plastics and must be recycled – we know that plastic is polluting our waterways and doesn't degrade in landfill."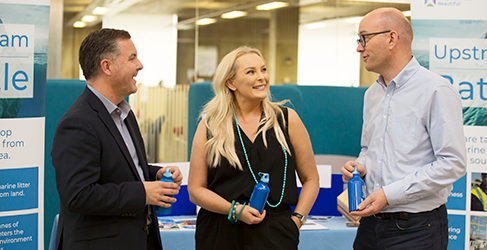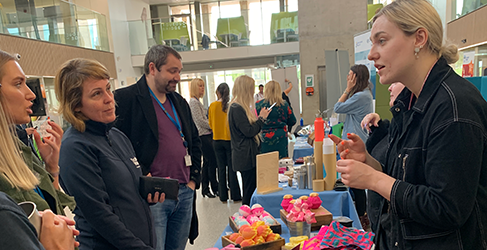 The star dropped in to Scottish Water's Glasgow HQ to highlight the issue during an event for the Keep Scotland Beautiful Upstream Battle campaign, which is also tackling marine litter in the River Clyde. It highlights how 80% of marine litter starts life on land.

Ruaridh MacGregor, Regional Communities Manager at Scottish Water, said: "We're delighted Heather is backing our campaign and is helping to highlight how the way we dispose of bathroom and kitchen waste items that we've used in our daily lives can impact Scotland's rivers, waterways and coasts.

"We respond to an average 95 reports of blocked drains and sewers every day. Around 80 per cent of these are entirely avoidable and are caused by people putting the wrong things down their sinks and toilets."

Paul Wallace, Campaigns and Social Innovation Manager at Keep Scotland Beautiful, added: "Marine litter is a significant concern to people across Scotland.

"Our Upstream Battle campaign is raising awareness of the scale of the problem along the River Clyde and motivating people to play their part in tackling it.
"In the end, this is about changing behaviour. We need to think differently and do things differently to have an impact."