Mauldslie Bridge Reopens After £1.3M Investment at South Lanarkshire Heritage Site
05 October 2020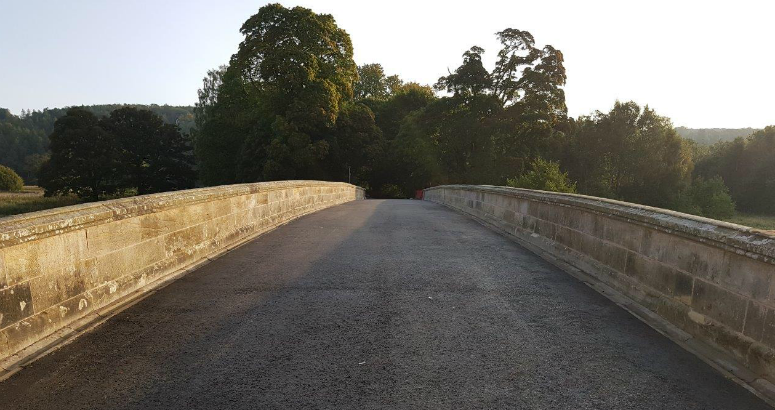 £1.3m Mauldslie Bridge Renovation
The bridge has now re-opened.
The A-listed Mauldslie Bridge which crosses the River Clyde south of Dalserf in South Lanarkshire has been strengthened and preserved with a £1.3m renovation project.
The bridge which is owned by Scottish Water provides access to Mauldslie Waste Water Treatment Works and has now re-opened.
Built in the 1800s, the structural integrity of Mauldslie Bridge had diminished over the last few years and it was essential that this improvement work was carried out.
The stone repairs and replacement of the carriageway has future proofed a key wastewater asset and helped to preserve a much-loved local landmark.
Joanna Peebles, Communications Manager for major projects at Scottish Water, said: "It's wonderful to see the bridge restored to its former glory! It has been done with great care and consideration, from drafting in the specialist stonemasons from Mackenzie Construction and Go-Wright Ltd to working with m2 (Water) LLP - a joint venture between Mott MacDonald and Stantec - to ensure the right measures were in place to help mitigate any impact and protect the local wildlife throughout the project delivery. And even beyond, what with the 14 purpose-built 'bat bricks' at various points along the bridge.
"Once again, we'd like to thank local residents and visitors to the area for their patience and understanding while these works were carried out. We're certain they'll agree that it was worth it – it really is quite a sight!"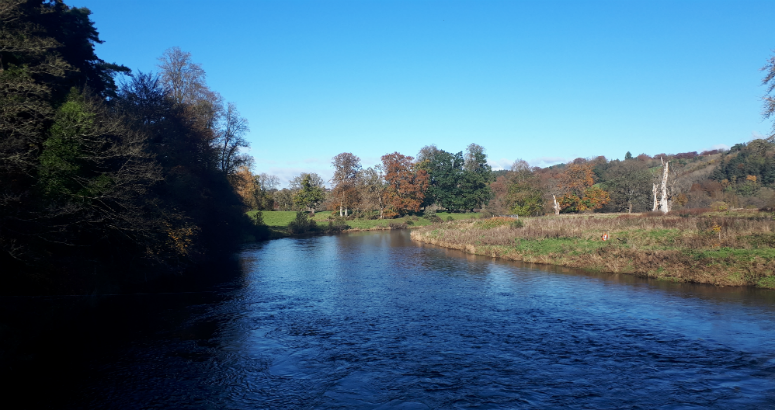 A-Listed Mauldslie Bridge
In action: the £1.3m renovation of our bridge which leads to Mauldslie Waste Water Treatment Works, South Lanarkshire.
The restoration of the bridge was carried out by MacKenzie Construction on behalf of Scottish Water.
Working on over-hanging scaffolding, the team replaced all of the bridge's joints, rough pointing and smooth pointing it with a lime mortar. They replaced any original stonework which had been damaged with new sandstone which will weather over time and blend in.
Some of the stones weighed up to 80 kilos which made the work on the five span cream sandstone segmental arched bridge particularly challenging.
It is expected that the team will return to the site next year to carry out improvements on one of the piers.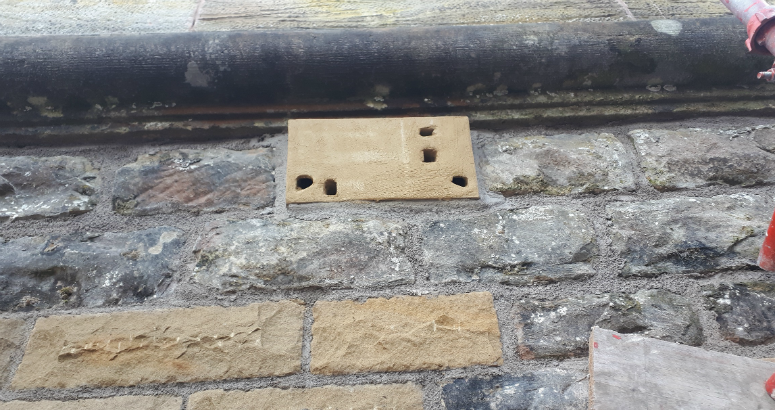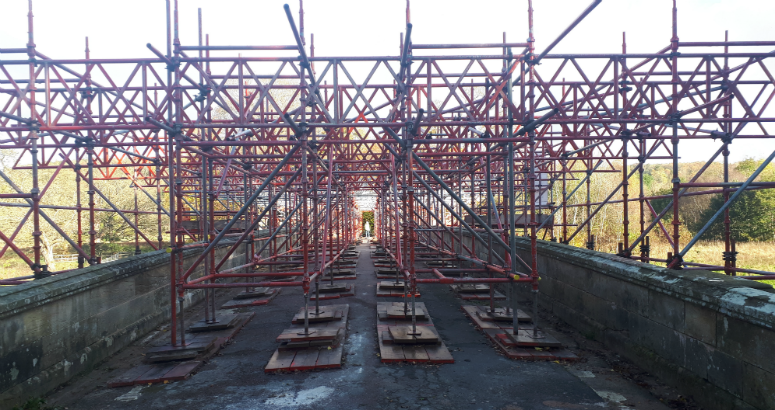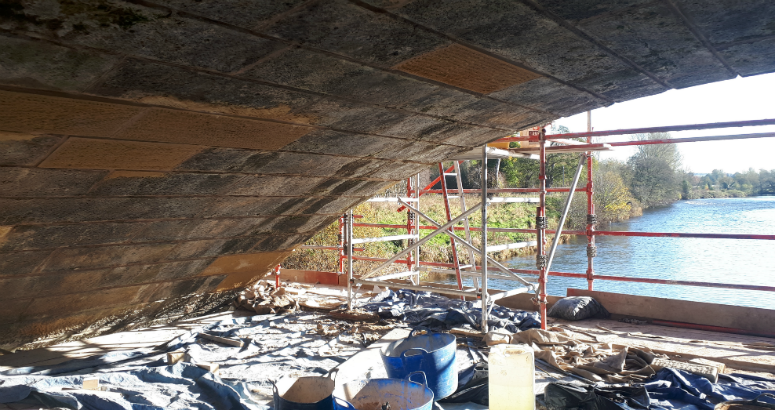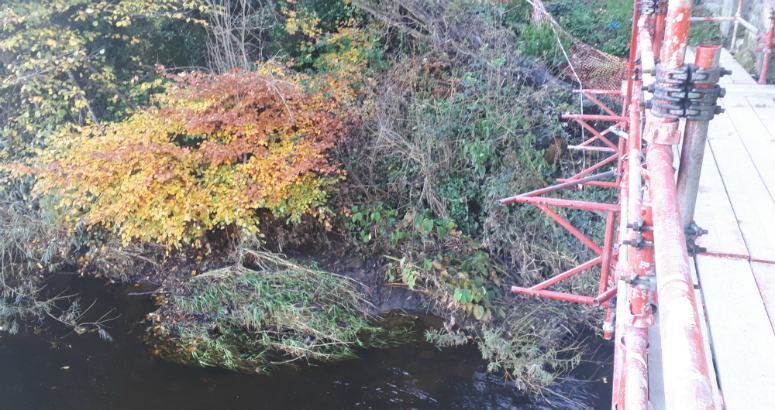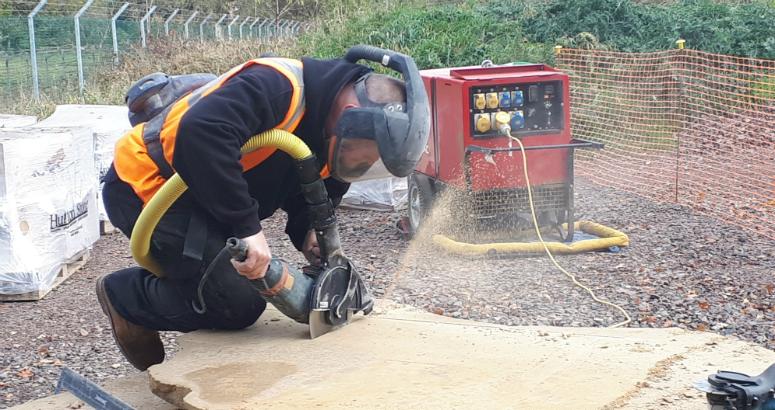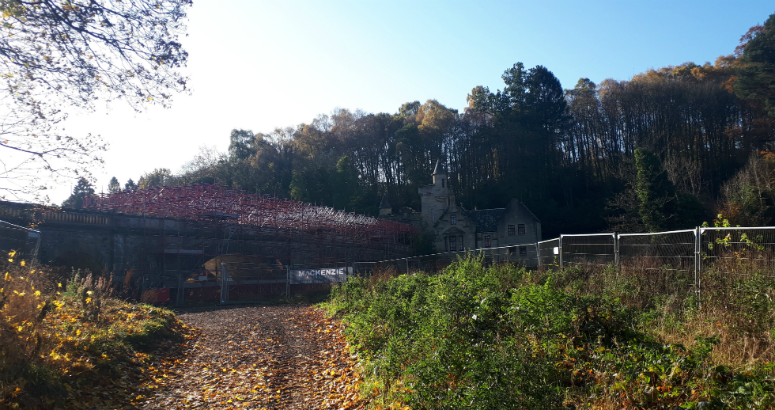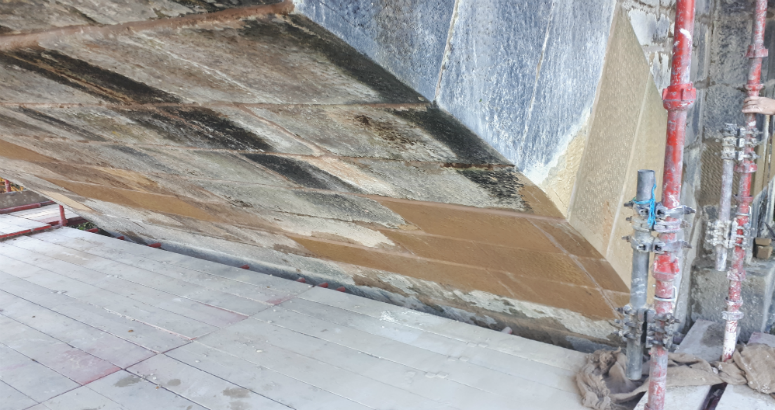 Mauldslie Bridge Renovation
Photos of Mauldslie Bridge during its renovation.
Mauldslie Bridge was built in 1861 to provide access to the now demolished Mauldslie Castle which was visited by royalty and prominent public figures. The castle hosted King George V and Queen Mary in July 1914, some three weeks before the outbreak of the First World War. Sir Winston Churchill's wife Clementine had family connections to the area – her father was Colonel Sir Henry Hozier, a brother of the first Lord Newlands of Mauldslie Castle - and the Churchills were occasional visitors.
Nowadays, the bridge also provides an access route for residents of the nearby Mauldslie Bridge Estate and is a much-loved gateway to stunning surroundings which are popular with walkers, runners, cyclists and dog-walkers.