Paisley Project Triumphs at Prestigious Awards
06 December 2019
Scottish Water's £17m investment project in Paisley's waste water infrastructure has scooped an international award at this year's New Civil Engineer Tunnelling Festival Awards – awards which recognise excellence in the tunnelling industry.

A well-deserved accolade for the great work that was done with St Charles Primary School during the project delivery, the project team picked up the award for Community Engagement Initiative of the Year at a ceremony in London last night (Thursday 5 December 2019).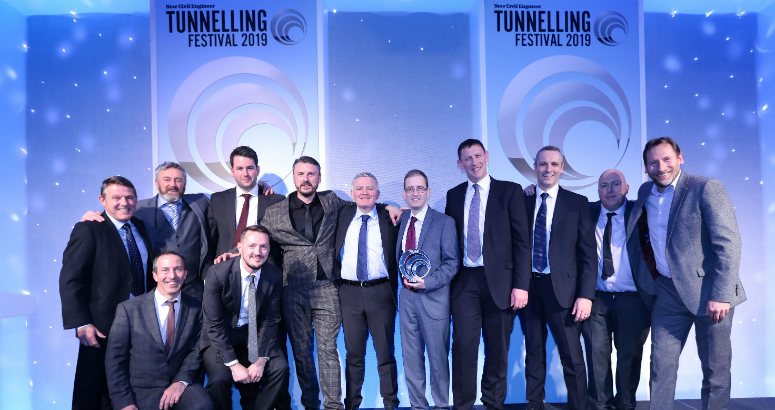 International Award Winners!
Members of the project team celebrated winning the New Civil Engineer Tunnelling Festival Award for community engagement.
Work was undertaken in a busy, urban environment and while the route of the sewer tunnel was chosen to minimise disruption for local residents, road users and businesses, some disruption was unavoidable. Some of the roadworks in place during the project meant disruption for pupils and families on the school run to the local primary school, St Charles Primary, couldn't be avoided and so it became a key focus for community engagement work.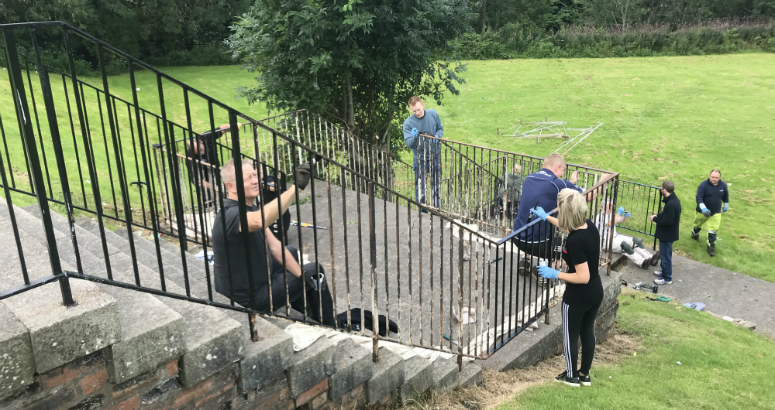 Community Engagement with St Charles Primary School
Volunteers were hard at work, painting railings and improving the school environment. 
Just some of the activities the team undertook for the school included building and installing raised plant beds so that the pupils can get involved in gardening, painting, installing welly pallets made out of recycled pallets – a place for the kids to keep their welly boots, repairing concrete steps in the playground, and upgrading the school's adventure playground for the pupils to enjoy. A competition run in conjunction with the school led to the naming of one of the Tunnel Boring Machines on the project – "Tunnelling Tanya".
The tunnelling project to improve the water quality and natural environment in the Espedair Burn and White Cart Water, and tackle flooding in the Paisley area was completed in June 2019. Construction first began in autumn 2016.
This major engineering project involved the construction of a one mile–long sewer under the streets of Paisley and the installation of Combined Sewer Overflows (CSOs). Three different diameter Tunnel Boring Machines (TBMs) and an auger bore were used to dig the tunnel which was installed at depths between 4 – 25 metres.
The team working on this investment project included Scottish Water employees from varying specialisms, staff from delivery partner Amey, and specialist subcontractors including V.J. Donegan & Co. Ltd.