BLOG: Leading Water Innovation in Europe - Ruth McNeil
11 December 2019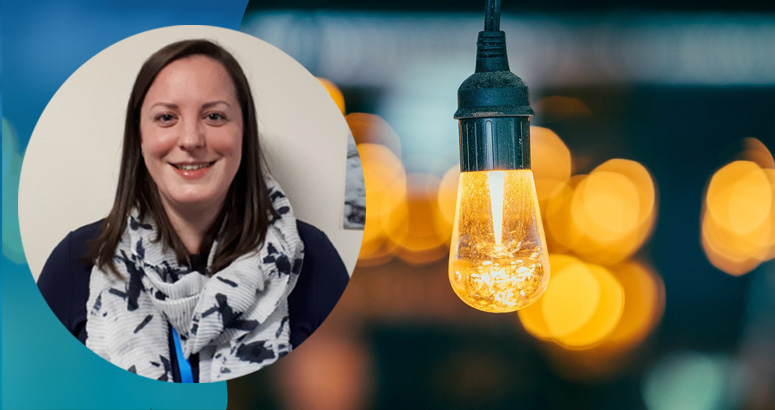 Collaboration
Ruth McNeil represented Scottish Water at the Water Test Network in France and was thrilled to learn about the many innovative project in action across Europe.s
"Collaboration with our European partners is always top billing at these events."

Ruth McNeil
Project Manager, Scottish Water Horizons
I was lucky to visit Lille in France, representing Scottish Water as the lead partner for the Water Test Network at an event organised by project sponsors, Interreg North-West Europe.
For those who don't know, the Water Test Network is a European-funded project aimed at accelerating innovation in the water sector.
Alongside six other partners across Europe we have formed a transnational network of testing facilities with fully-funded support (including our own Development Centres in Scotland), where small-medium businesses can come and test new equipment and technologies in full scale environments.
The event brought together lots of exciting new projects to help with knowledge sharing as well as the potential for collaboration.It was fantastic to see so many interesting innovations gathered in one place.
From using algae as an alternative to animal feed to developing bio-based products from sewage and integrating renewable energy with electric vehicles. I came away at the end of the first day energised about all the new ideas in the pipeline.
A key highlight was a field visit to Belgium to see one of the projects in action. In an area of a city called Kortrijk, a new district heating network is being developed by HeatNet.
Although the network is currently powered by gas, HeatNet shared their hope that the heat will eventually be sourced from sustainable sources such waste water - similar to our own low carbon heat project in Stirling.
It was great to see others looking to do similar things to us and hopefully they'll get the chance to visit our project to see how we have done things. Collaboration with our European partners is always top billing at these events.
I also attended the 'Innovating in Waste Water Treatment' workshop where I joined two other projects - WOW! and Phos4You which is a project that Scottish Water is directly involved in. We shared our experiences and had a really interesting discussion about the challenges of getting innovation into the waste water sector and we could support each other.
Aside from running the risk of not being able to get out of Europe - yes, the irony was not lost on me - due to French train strikes, it was a brilliant trip.
A busy two days gathering invaluable knowledge and networking with our partners - not to mention a UK version of Planes, Trains and Automobiles to get home!