Keeping Our Buoys Shipshape is Vital for Safety
10 February 2020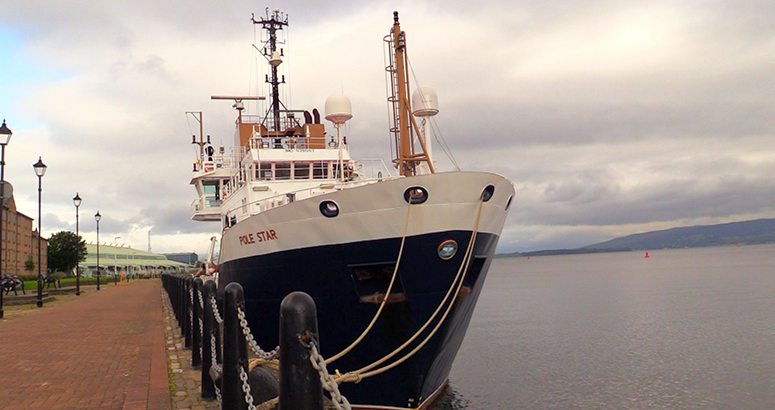 Safety at Sea
Norther Lighthouse Board carries out a vital job servicing our navigation buoys, which protect outfall pipes on the sea bed.
"In some areas marine growth can get up to half a tonne to a tonne in weight, with seaweed, barnacles and mussels.
"

Martin Wright
Second Officer, Pole Star, NLB
Navigation buoys spend a lifetime at sea protecting water pipes and vessels – and keeping them shipshape is a year-round job.
We have 34 safety buoys around the coast of Scotland, which protect outfall pipes laid along the seabed from marine traffic damage.
But spending years in the water means they can become covered in up to a tonne of marine growth which could cause them to sink or worse, become a hazard to shipping.
We work with the Northern Lighthouse Board (NLB) which services each of our buoys every year. Its main function is safety at sea and teams work 24/7, 365 days a year.
As Scotland celebrates the Year of Coasts and Waters 2020 we joined Martin Wright, second officer aboard the NLV Pole Star, one of two ships whose main function is to service navigation buoys and provide emergency response around the Scottish coast and the Isle of Man.
The navigation buoys mostly mark inshore waters, ensuring vessels are aware of shallow points and they don't strike key assets, such as Scottish Water outfalls.
Martin explained: "They're moving all the time with the tidal flow and they're out there for years on end. We need to check them and make sure they're marking what they're supposed to be marking.
"It's a busy waterway and we need to check they haven't moved due to high wind or strong tides, so that low water vessels stay clear and don't run into the outfall pipes which are laid along the bottom."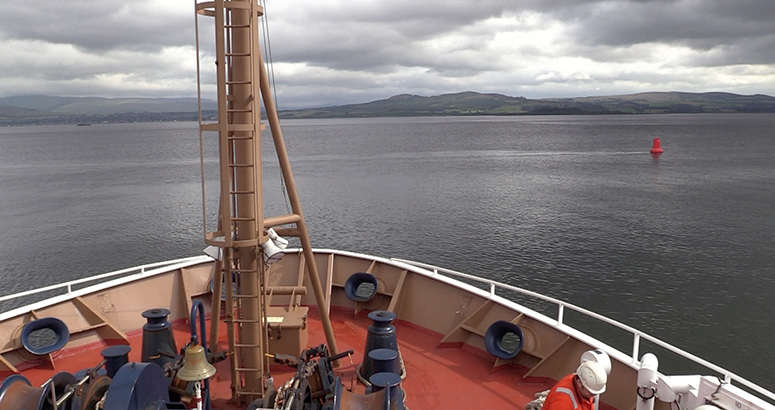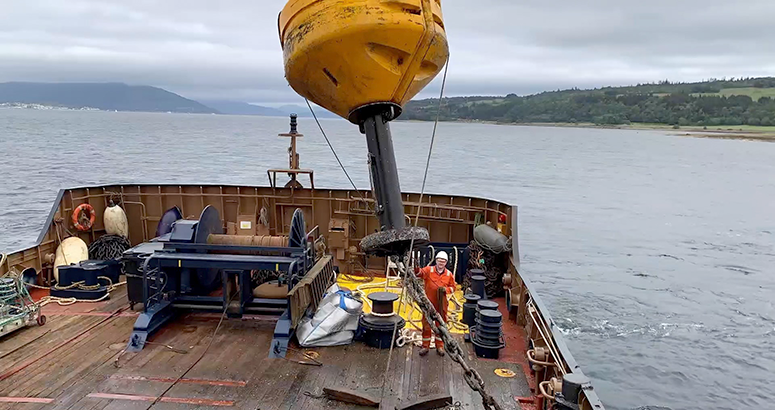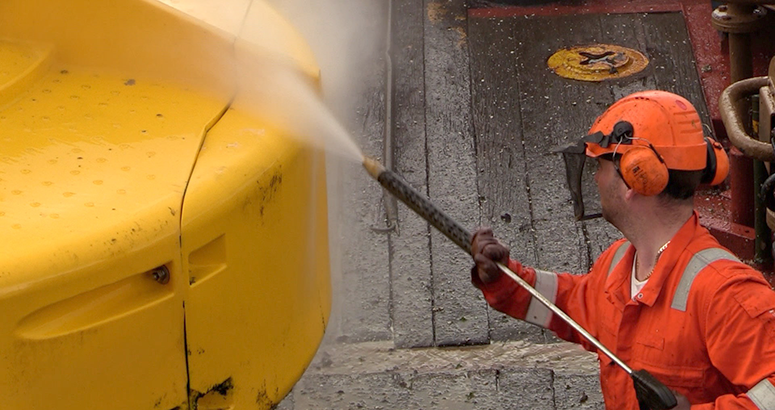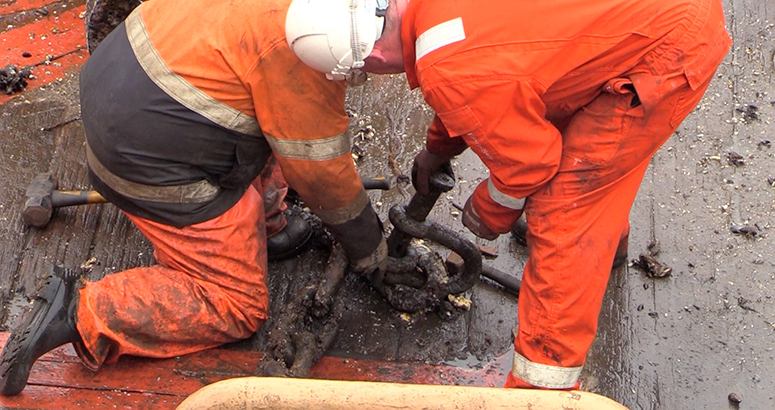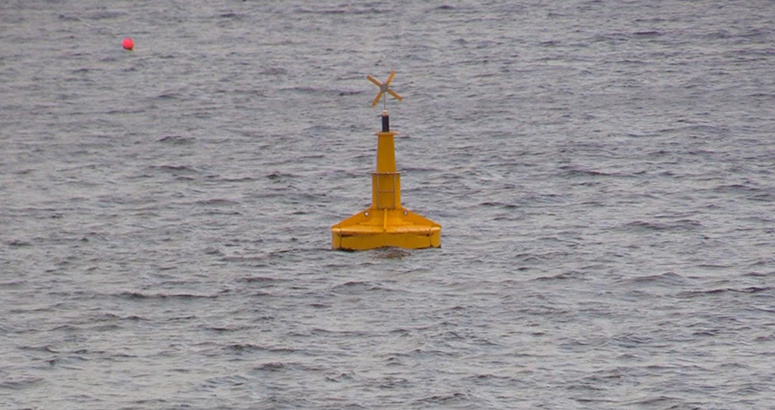 NLB at Work
NLV Pole Star operates all year round checking our navigation buoys are working safely.
The average buoy is between 3 to 5 metres in diameter, with a chain on the bottom, and a sinker on the seabed weighing up to 5 tonnes.

Mike Spain, of the NLB, said: "If you leave anything in the water you get a huge build-up of marine growth. In some areas it can get up to half a tonne to a tonne in weight, with seaweed, barnacles and mussels.

"We need to clean them, partly because it affects their buoyancy so they're not as visible as they should be, and partly because if barnacles or mussels are eating into the structure you may also get water ingress and it might sink and itself become a hazard to navigation.

"So every year we lift them out of the water, wash them down and remove the marine growth."

The dedicated teams also check the moorings to ensure the chains are not degraded or rusted causing the buoy to potentially break free, float away and become a hazard.

Kirstin Watt, Asset Planner at Scottish Water, said: "We have a number of waste water coastal outfall buoys all across the country.

"We're regulated by the NLB and we need to make sure these outfalls are protected and these buoys do that for us."

The NLB is the statutory body responsible for delivering the aids to navigation service around our coastal waters to assist the safe passage of mariners. It looks after more than 100 lighthouses and 100 of its own navigation buoys, as well as another 100 or more buoys under contract to Scottish Water, the Met Office, ports and harbours, and decommissioned oil rigs.

He said: "We cover from Muckle Flugga in the north of Shetland down to Chicken Rock in the southern port of the Isle of Man.

"We're safety organisation. It's all about the safety of the mariner. Our motto is In Salutem Omnium – For the Safety of All. That's what we do and we've been doing it since 1786."