Milngavie Beauty Spot Improvements a 'Sign of the Times'
19 March 2020
We're progressing with a £250,000 investment in the first phase of work at the Craigmaddie and Mugdock reservoirs in Milngavie to improve the appearance of one of the area's most important recreational facilities.
As part of our commitment to improve the maintenance and heritage conservation of the reservoirs site, which is visited by 160,000 people per year, we're carrying out work to deliver visual improvements to the site, such as the clearance of overgrown vegetation and removal of redundant signs and infrastructure.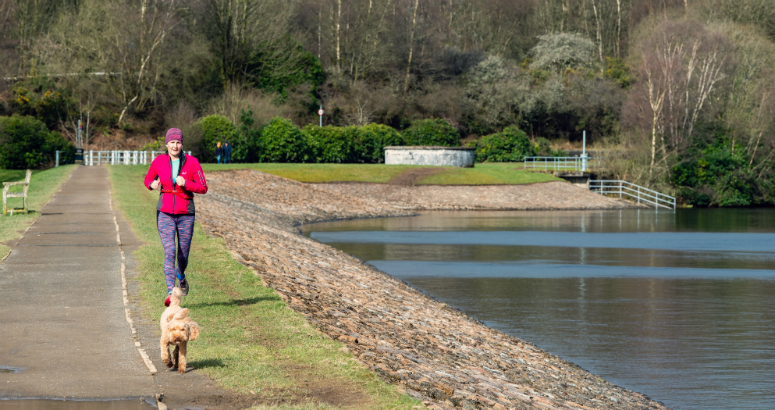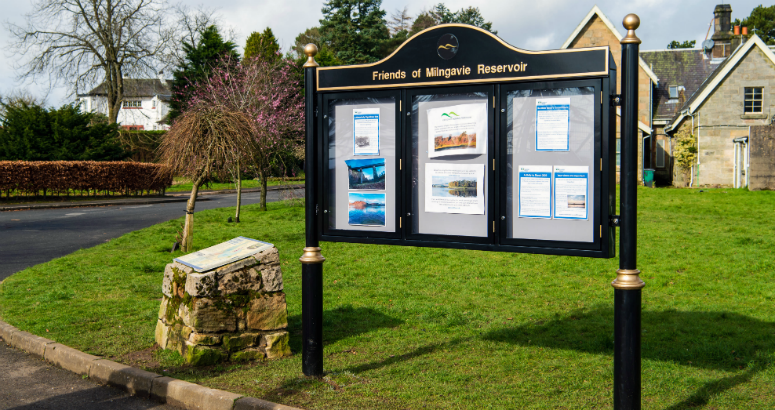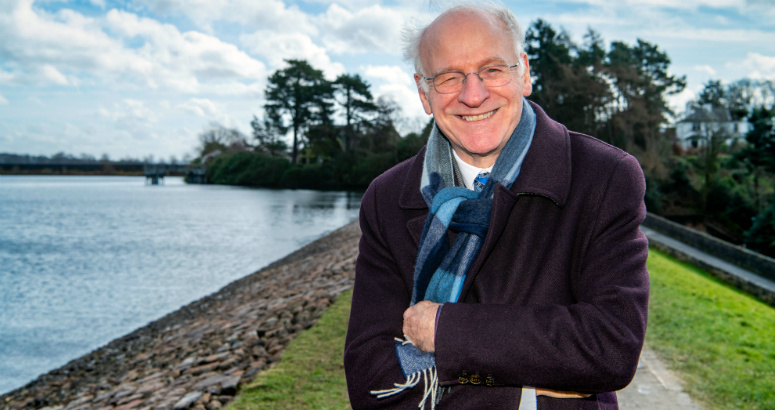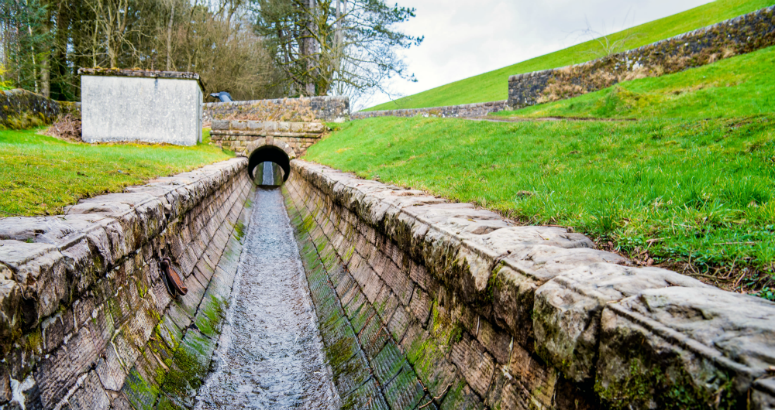 Milngavie Reservoir Beauty Spot
We're carrying out visual improvement work at this popular site
"Scottish Water's work at the Milngavie reservoirs so far has been truly transformative."

Gil Paterson 
MSP 
Speaking during a visit to see some of the reservoir work, including new signage, embankment improvements and vegetation clearance, Gil Paterson MSP said: "Scottish Water's work at the Milngavie reservoirs so far has been truly transformative. The restoration works are very important because this is an iconic beauty spot, as well as a vital water supply, that should be experienced and enjoyed and I think Scottish Water should be congratulated for overseeing such brilliant work."
The signage work completed so far includes the installation of a new sign in the car park next to Commissioners' Cottage to be used by the Friends of the Milngavie Reservoir (FOMR) group beside the two reservoirs, which will feature information about the area.
The 'Friends of Milngavie Reservoirs' sign was provided by Scottish Water and Caledonia Water Alliance while they work for Scottish Water on the nearby £30m Burncrooks water mains project to improve our service to 54,000 customers.
The reservoirs, which store water that comes from Loch Katrine via the Katrine Aqueduct to be treated at Milngavie Water Treatment Works (WTW) for about 700,000 people in Greater Glasgow, were built in the 19th century and are considered an outstanding example of Victorian engineering. The infrastructure around the reservoirs is Grade A-listed by Historic Environment Scotland.