'Signs' of the Times in Current Climate
16 April 2020
A new suite of signage has been designed and produced to help keep our key workers and members of the public safe during the Covid-19 pandemic.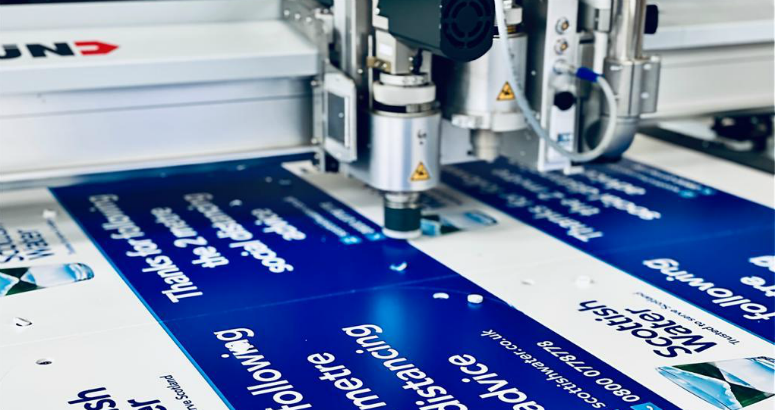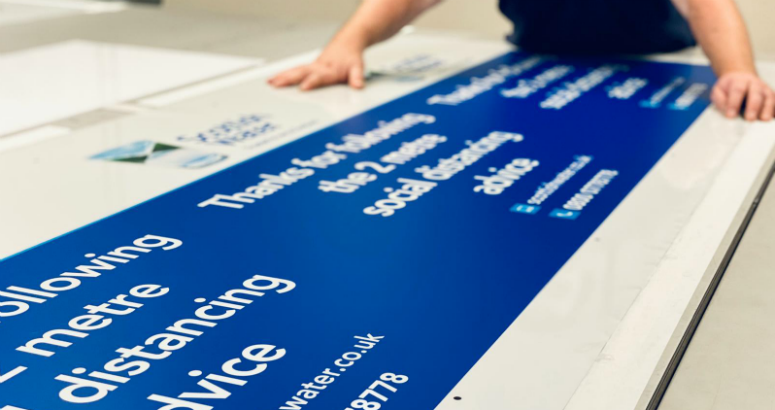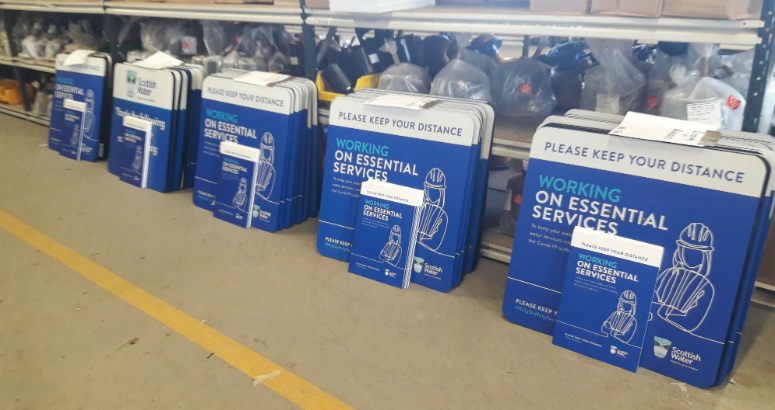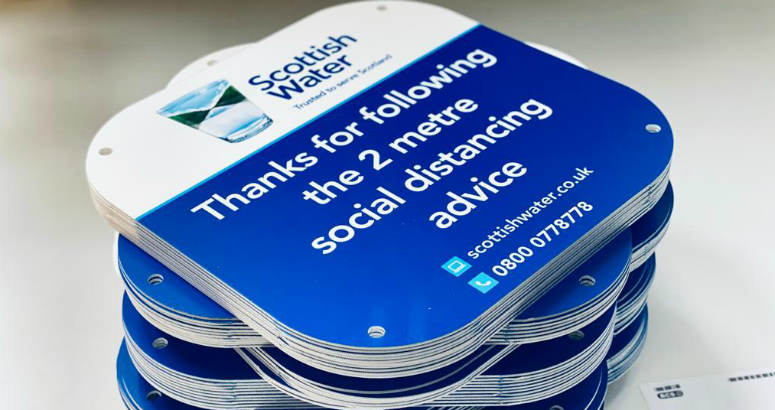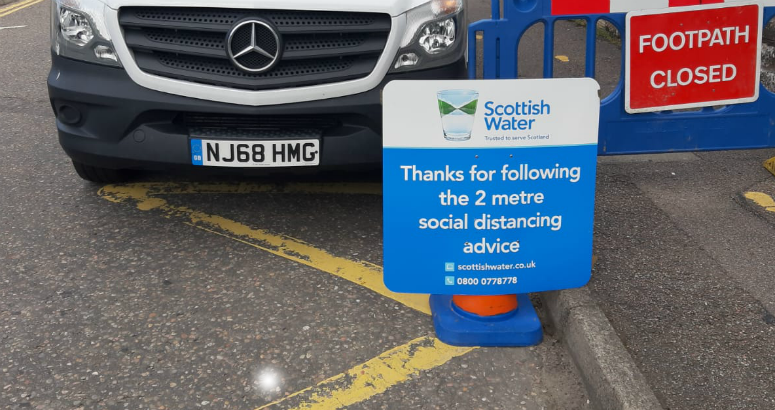 Signs of the Times
The new signage will be displayed at work areas during the Covid-19 pandemic. 
During these unprecedented times, you'll still see some of our key workers out and about in communities working hard to ensure that our vital water and waste water services continue to operate smoothly.
Our new signage will be clearly visible at work areas across Scotland. It will act as a polite reminder of the social distancing measures that we should all be following to help keep everyone safe in these challenging times.