BLOG: I Have Pride in Who I Am and Where I Work - Laura Hunter
17 June 2020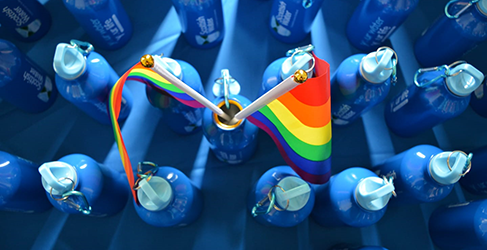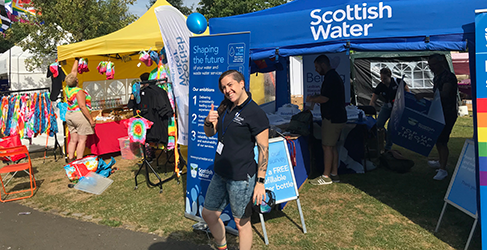 "Every time I march at Pride I'm not just marching with Pride of who I am, but also of where I work."

Laura Hunter
Technical Adviser, Development Operations, Scottish Water
And suddenly, it's June - how did that happen? - which means it's officially PRIDE month and normally the start of a very busy season for the LGBT+A Belong Network.
This year it looks like it's going to be a little bit different due to the current situation around Covid-19, but that doesn't take away from the importance and meaning behind Pride.
The month of June was chosen for LGBT Pride Month to commemorate the Stonewall riots, which occurred at the end of June 1969. Where police raided the Stonewall Inn, a gay club in Greenwich Village, New York, which resulted in bar patrons, staff, and neighbourhood residents rioting onto Christopher Street outside.
Among the many leaders of the riots was black, trans, bisexual woman, Marsha P. Johnson — leading the movement to continue over six days with protests and clashes.
The message was clear. Protestors demanded the establishment of places where LGBT+ people could go and be open about their sexual orientation without fear of arrest.
Every year, I dust off my Scottish Water polo shirt in readiness for Pride. Over the years, attending Pride and what we do there has varied.
Pride Edinburgh is normally our first outing, and what an event it normally is, marching our way from the Parliament building along the Royal Mile to the Students Union at Herriot Watt University, and then spending a few hours chatting to the attendees about Scottish Water's current campaign, letting people know what it is like to work at Scottish Water. Each event, through to September, follows the same suit.
Pride to me is both a celebration of inclusivity, and a remembrance of the hard work and sacrifice that took place to get us to where we are today.
Pride is about providing freedom and safety for all. So everyone can be their true self, and still there is work to do to make that happen.
It is about working together to make a change or make a positive impact in someone's life, whether that's by supporting legislative change or just showing you are there to someone who is standing on the side-lines, watching, not sure who they are or how to get through their life because the fear of rejection is too real.
Every time I march at Pride I'm not just marching with Pride of who I am, but also of where I work. A company that supports and backs our attendance at these events. A company with an amazing and diverse array of people that I would never have met if it wasn't for the network.
We hope to bring Pride this year on a digital platform to Scottish Water and we can't wait for the first Virtual Pride taking place this week!