BLOG: Be Brave Enough to Make Your Voice Heard - Belinda Oldfield
23 June 2020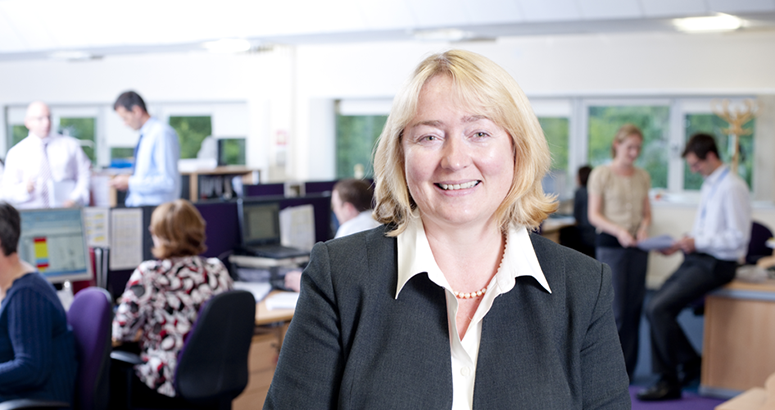 Celebrating women in engineering
Belinda Oldfield has had a variety of roles with Scottish Water since 2001.
"Be brave enough to be assertive and make your voice heard."

Belinda Oldfield
General Manager, Revenue and Risk Management
I was always good at maths and physics and curious about science and engineering - I enjoyed solving problems and so I chose a career in Civil Engineering. I have a BEng (Hons) in Civil Engineering and spent the early part of my career in construction and consultancy in both the private and public sector.
My earlier roles include site engineer, resident engineer and project manager and I've worked on refurbishments of historic buildings, construction of regional roads, bridge design and supervision of live load testing on multi storey structures.
When I joined Central Region some 20 years ago, I started as a water and waste water project engineer and then in East of Scotland Water I moved into the role of capital investment manager.
I've been able to fully utilise my engineering skills, including problem solving and understanding complexity, as I have progressed into senior leadership roles at Scottish Water.
In 2001, I was part of the merger team which created Scottish Water, then I moved into General Manager roles - first in Regulation and now in Revenue and Corporate Risk Management where I am responsible for all of Scottish Water's revenue for 2.5 million households and around 160,000 businesses in Scotland, as well as ensuring we understand our risks as we deliver the operational service to customers and invest in new assets. I enjoy being able to utilise my professional skills to achieve outcomes for the benefit of customers and stakeholders.
Throughout my engineering career I have always enjoyed the challenge of the project or problem in front of me and creating lasting change. I enjoy 'busman's holidays' and I continue to be involved (albeit in small ways) in major infrastructure projects outside Scottish Water.
The main challenge I have faced has been as a woman in senior leadership, not as a woman in engineering. It's always challenging when you are in the minority but in leadership the challenges for any minority become trickier to navigate. That's why I initiated a Women in Leadership group in Scottish Water to offer mentoring and support. I also have a family who've been very supportive of my career in engineering.
My advice to girls who are looking to pursue a career in STEM is:
Be brave enough to be assertive and make your voice heard. Brave enough to take on the difficult problems and trust in your own talent and abilities. Always have the confidence to know that you can make a difference. Always take the opportunity to go outside your comfort zone. Recognise that women bring different perspectives which is helpful in terms of achieving more holistic outcomes. A degree in Civil Engineering has been invaluable to me.