£270,000 Investment in East Dunbartonshire
06 July 2020
We're carrying out essential work to upgrade our water network infrastructure in Bishopbriggs, East Dunbartonshire.

The £270,000 improvement project begins on Monday 20 July and involves upgrades to pipework in Springfield Road, Arnold Avenue and Crowhill Road. It is anticipated to take around six weeks for completion.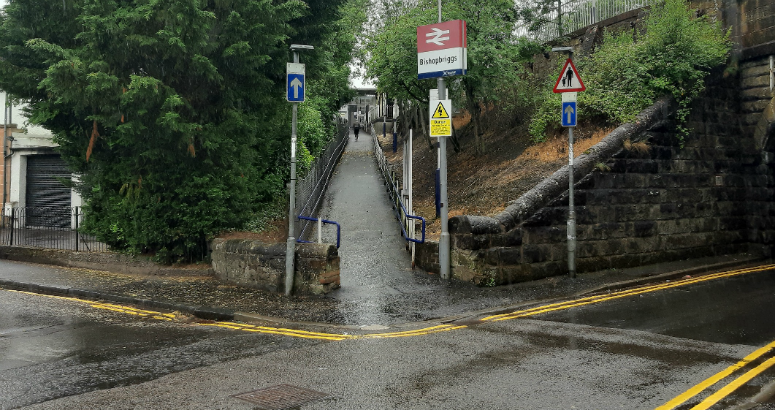 £270k Investment for Bishopbriggs
The project will improve resilience of water supply.
To enable the work to take place, road traffic management has been agreed in liaison with East Dunbartonshire Council. Drivers are urged to follow diversions in place and are thanked in advance for their patience and understanding.

From Monday 20 July, Springfield Road will be closed between Muir Street and Kirkintilloch Road for five days. Access will be maintained for local residents and the car park at the doctor's surgery.

From Monday 27 July, Arnold Avenue will be reduced to one lane and temporary three-way traffic lights will be in place at the junction of Emerson Road for around three weeks.

From Monday 10 August, Crowhill Road will be closed between Kirkintilloch Road and St Mungo Street for around three weeks. Access will be maintained to local businesses.

Ruaridh MacGregor, Scottish Water's corporate affairs regional manager, said: "This work is vital to ensure our customers in the area continue to enjoy clear, fresh drinking water. It will help add resilience to our network and help reduce the chance of pipes bursting.

"We don't anticipate any interruption of normal water supplies while this project is being delivered. All work will be carried out in accordance with Scottish government guidance for the construction sector during the Covid-19 pandemic, with workers adhering to social distancing and additional hygiene measures in place."