Fin-tastic Result for Salmon at Loch Venachar
30 July 2020
Salmon at Loch Venachar will be leaping for joy now that a new fish ladder has been successfully constructed at this Scottish Water reservoir.
Our £100,000 project to help improve the water environment for fish at the freshwater reservoir has now been completed.
In consultation with the Scottish Environment Protection Agency (SEPA), a number of enhancements have been undertaken to complement an existing Victorian fish pass on the south channel and improve fish passage around the dam.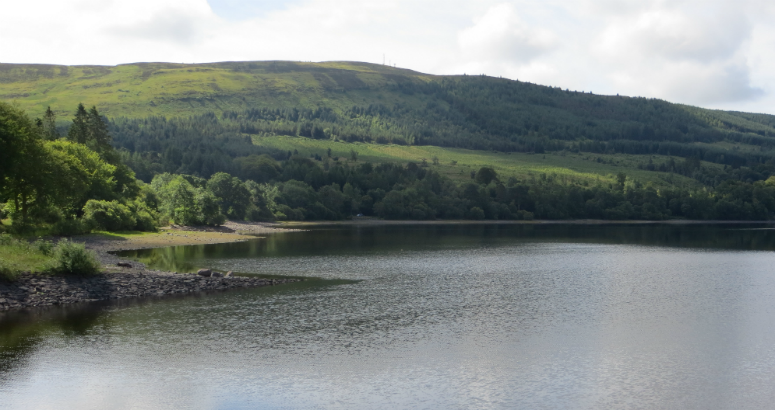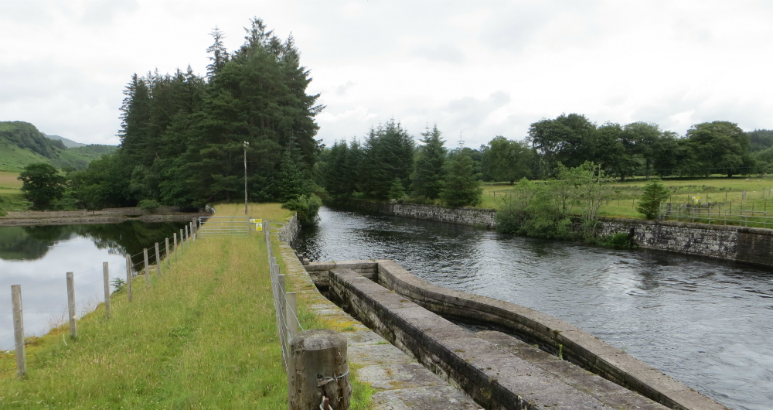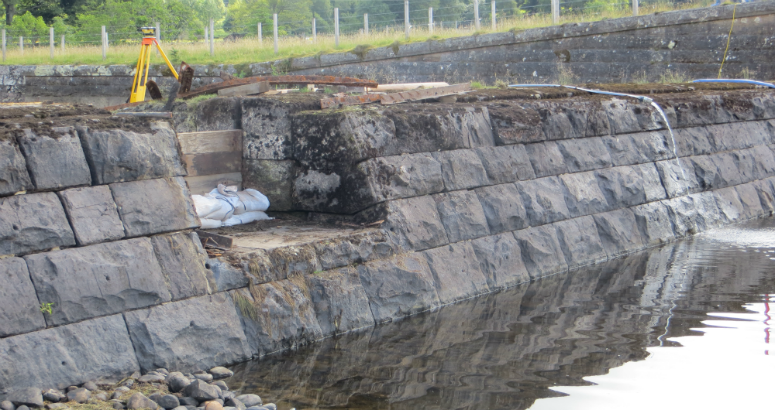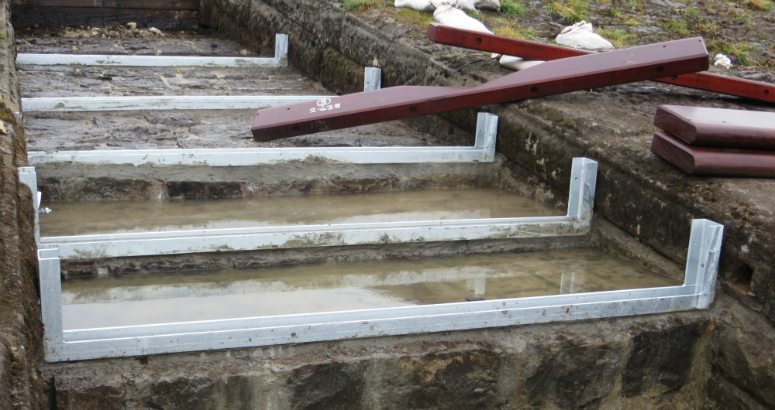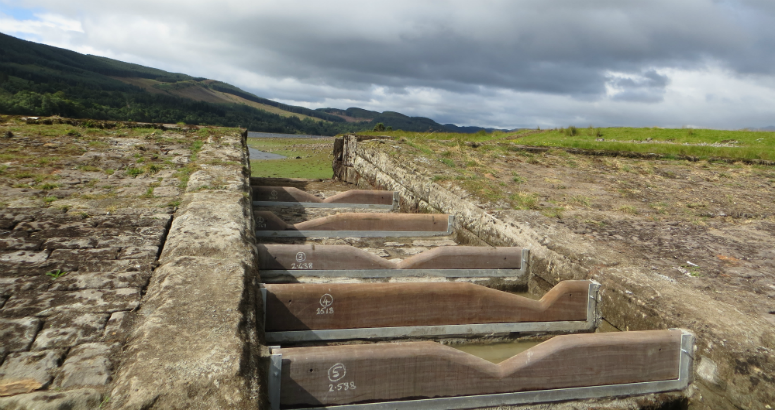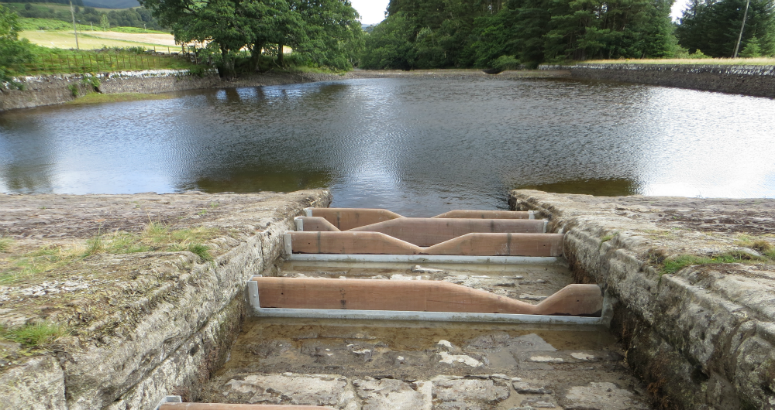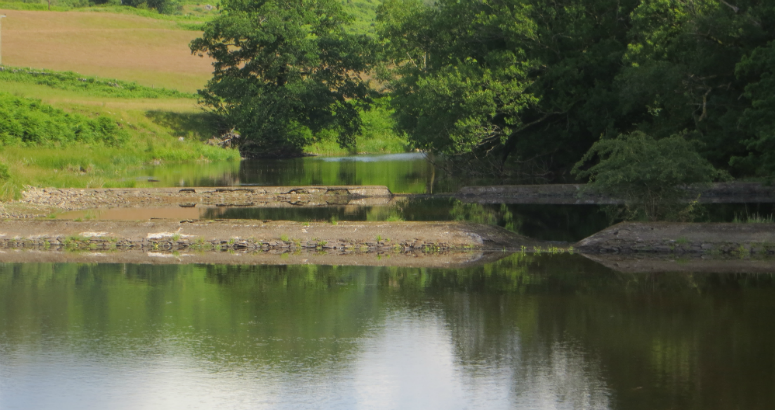 Fish Passage Made Easier
Baffles have been installed to help fish on their journey upstream to spawn.
The project team has installed timber baffles in the spill channel at the reservoir's dam to break up the water flow in the spill channel and help the fish leap across the dam spillway as they make their way upstream from the River Teith to reproduce.
As the dam has Category-A Listed status, a team of experts was brought in to oversee the work and ensure the improvements for fish passage didn't compromise the existing structures or detract from their historic value. Scottish Water's contractors George Leslie delivered the project with design input from specialist engineers, Mott MacDonald.
Alexander Young, senior project manager, said: "The team has worked really well together and we've delivered this project with full respect for the local environment, using materials and methods that ensured there was no negative impact on the watercourse.
"During this project, we've been working closely with SEPA to make sure this infrastructure delivers the best results possible for the salmon and sea trout migrating up-river from the sea at the Forth Estuary to spawn."
Nathan Critchlow-Watton, Water and Land Manager at SEPA, said: "We are pleased to see Scottish Water complete its project to improve fish passage in Loch Venachar. Salmon is an iconic species for Scotland, and this work will contribute to an increase in the number of fish spawning successfully, as well as an improvement in the welfare of the fish."
Loch Venachar is a compensation reservoir. Its outlet dam, including the existing fish pass, was constructed in the 1850s and commissioned in 1859 as part of the Katrine Water Project to supply Glasgow with fresh water.