BLOG: I Treat Everyone Like They Are My Mum - Ewan Shand, Field Response
31 July 2020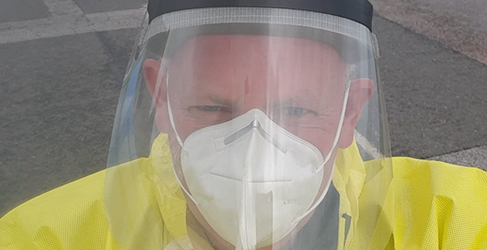 Masked Up: Ewan takes new 'normal' in his stride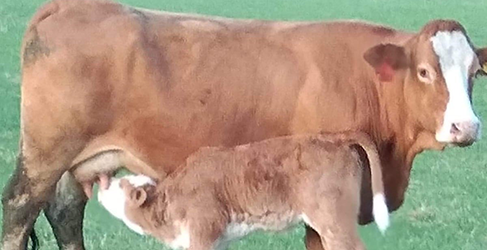 On the Farm: Ewan loves farming life away from work
"There's nothing more satisfying than being able to resolve problems for customers."

Ewan Shand
Field Response, Scottish Water
During this 'new normal' created by the Covid-19 pandemic, I've been fortunate to have had a degree of normality, carrying out day-to-day duties for essential work for our customers.
This routine has helped me cope with the strange new world of social distancing and ultra-clean hands.
Being an essential worker working for Scottish Water's Field Response team I get great satisfaction from helping all my customers, the old and the young, business or non-business, as well as the work I get involved in at two large MOD sites at Lossiemouth and Kinloss in Moray.
I always go the extra mile and treat people how I would like my mother to be treated. I deal with all sorts of things, from low water pressure, locating stopcocks, mains and services, leakage detection, lead pipe renewal, water quality issues, and water sampling.
Water sampling in houses has been a challenge over the past few months as you must get suited and booted with face visors, covers, and a face mask. I sometimes look like a Telly Tubby!
I take great pride in my work and you get to meet so many different people, all with a story to tell. Customers have been delighted to see Scottish Water turn up promptly and deal with their concerns during the lockdown, and have expressed their gratitude for the important service we provide.
Everyone needs clean water and wastewater services to be working, especially at this time. There's nothing more satisfying than being able to resolve problems for customers.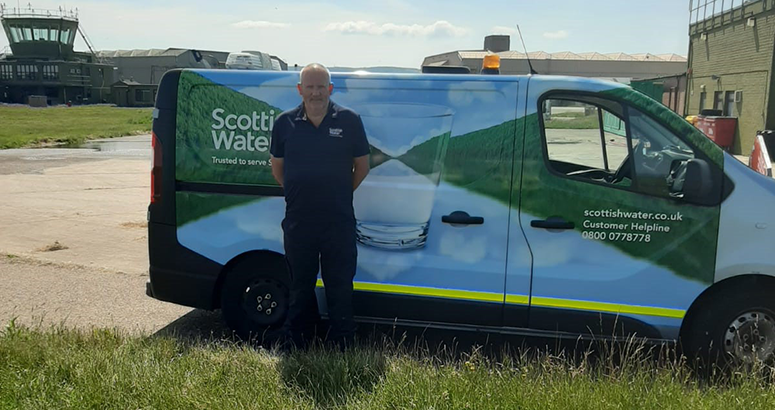 Extra Mile
Ewan takes great pride in his work as part of the Field Response Team, ensuring excellent water and waste water services for customers.
Away from Scottish Water, I have a share in a farm and the farming life, tending the cattle and sheep, has been great for keeping my physical and mental health and wellbeing in good order.

The fresh air, and no backchat from the beasts, gives me a bit of time to reflect on what's going on in these strange times.

As we hopefully see the continuing lifting of restrictions in line with the Scottish Government route map, I look forward to the day we to get back to normal – whatever this "normal" looks like.

But in the meantime, I'll continue to do the very best I can for my customers and colleagues, and also my beasts on the farm!