Anti-Social Behaviour Spoils Reservoir Beauty Spot
03 August 2020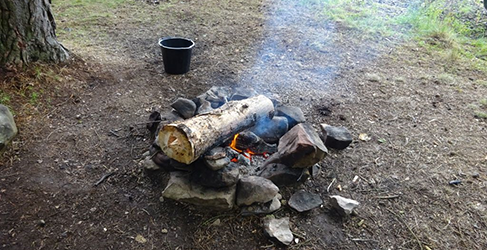 Burning fire was left abandoned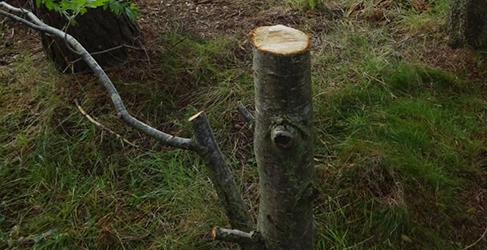 Trees have been chopped down for firewood
Anti-social behaviour at a popular reservoir has led to Scottish Water urging visitors to think about their actions after fires were left burning unattended, trees cut down and human waste left behind.

The public water and waste water organisation owns Gladhouse Reservoir, near Penicuik, Midlothian, and surrounding woodland, and said local people and authorities are becoming increasingly frustrated at the behaviour of some visitors to the area.

Scottish Water, Police Scotland and local residents are concerned about the behaviour of a minority of people who visit the reservoir and the utility is appealing for the anti-social behaviour to stop after photographs taken at the weekend illustrate the nature of the problem.

There has been an increase in the number of visitors to Gladhouse Reservoir, which stores water for 150,000 people in the Midlothian area, during the Covid-19 lockdown and the summer holidays.

In some of the worst behaviour witnessed so far, some people camping at the reservoir at the weekend:
Abandoned bonfires which were still alight dangerously close to woodland
Hacked down trees for firewood
Left litter, despite increased efforts by Scottish Water and Keep Scotland Beautiful to discourage it
Cars parked dangerously and inconsiderately on a narrow road beside the reservoir
Directed verbal abuse at local residents.
Scott Fraser, Scottish Water's regional manager for the area, said: "We are urging those people who have behaved in an anti-social way at Gladhouse Reservoir to think about their actions and the impact they are having on the environment and local residents and to stop this behaviour immediately.

"We want everyone in the area to be able to enjoy the amenities around the reservoir, as we do at reservoirs throughout Scotland, and to do so in a responsible way.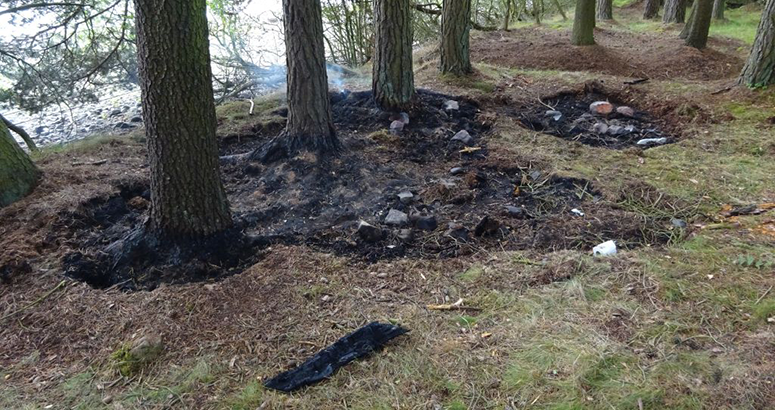 Environment
We're asking visitors to behave responsibly and follow the Scottish Outdoor Access Code after anti-social behaviour causes damage to the environment at Gladhouse Reservoir in Fife.
Litter, inconsiderate parking and human waste being left are issues which have affected a number of other reservoirs close to towns and cities.

Scottish Water recently joined forces with a number of other agencies to ask people visiting beauty spots to protect the environment and behave responsibly.

In Midlothian, work has been ongoing with a number of local agencies to raise awareness of the issues at Gladhouse Reservoir.

Any form of damage to the environment is in breach of the Scottish Outdoor Access Code, developed by Scottish Natural Heritage, which offers guidance on the rights and responsibilities of the public and land managers such as Scottish Water. The code's key principles include: respect the interests of other people, care for the environment, and taking responsibility for your own actions.