Staycation Hotspot Bid to Become Island Water Efficiency Champions
11 August 2020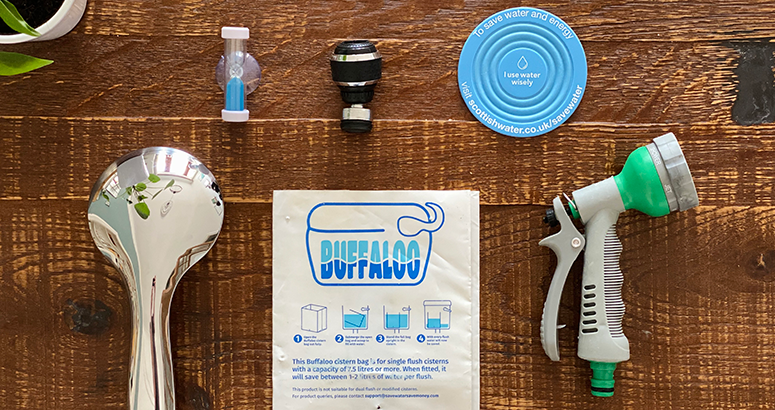 Saving Water
Using these simple devices in and around your home could save thousands of litres of water every year and reduce your energy bills too.
"A fantastic aspect of this campaign is that we have some Arran residents who have offered to be Water Ambassadors."

Joan Brockie
Home Energy Scotland
Scottish Water has launched a community campaign on Arran to help islanders save water, energy, and money.
We're working with Home Energy Scotland and local environmental group Arran Eco Savvy, to encourage households to use water more efficiently and waste less in and around their homes.
Arran has always been popular with visitors and, with many holidaymakers opting to stay at home this year, they are taking the opportunity to tick off their bucket list destinations across Scotland.
Many of Scotland's popular islands like Arran already see a rise in demand during the summer months as the population swells with the tourist season and this year they could be even busier.
Climate change means rainfall patterns are less predictable and water levels can drop quickly during prolonged dry spells. Ensuring Scotland's island communities have a constant supply of high-quality drinking water can be challenging.
The 4,500-strong community on Arran uses more than 270 million litres of water every year. During the hot, dry summer of 2018, water demand on the island rose by 30%. As a result, Scottish Water had to tanker in 750,000 litres of water by ferry to maintain supplies.
Our national water efficiency advice aims to help protect our precious resource across Scotland, with easy tips such as: take shorter showers; turn off the tap when brushing your teeth; use a basin to wash dishes, and only boil what you need for a cuppa.
The Saving Water on Arran campaign is encouraging people to make these small, simple changes to reduce their water use all year round. If everyone reduced their water use by just 5%, then the island could save around 13 million litres of water per year.
To help islanders protect this precious resource, we're giving householders free water saving packs, which include handy gadgets suitable for your home, such as a universal plug, four-minute shower timer and a garden hose gun. These could help save thousands of litres of water a year and save money on household energy bills.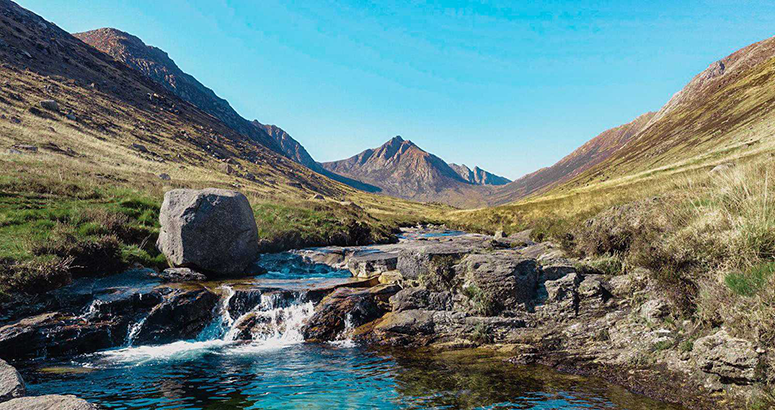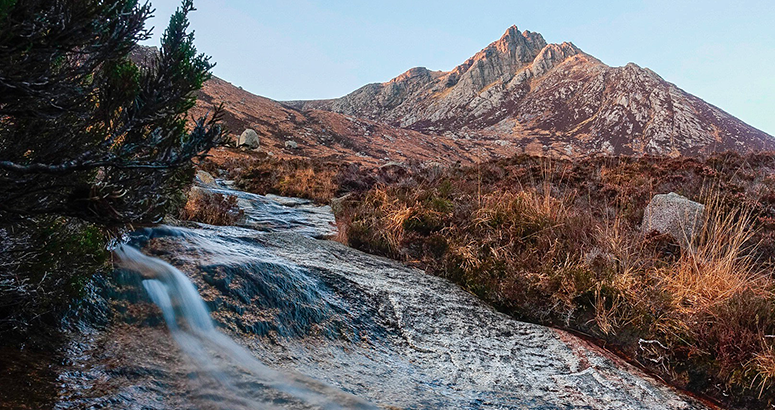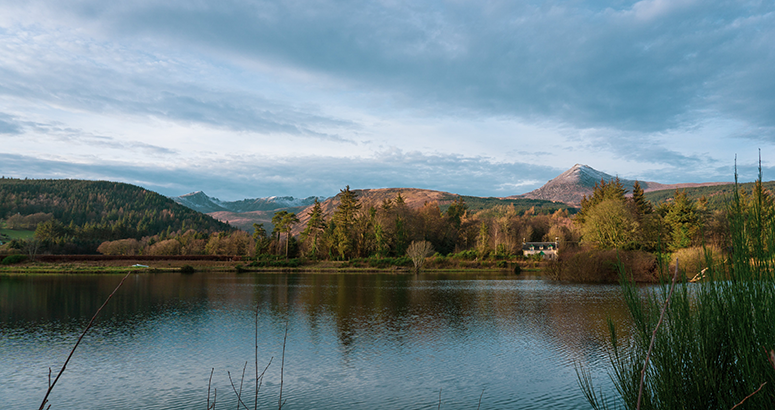 Popular
Tourists flock to Arran every year as staycations become increasingly popular. Photo credit: Kerr Rankin, Scottish Water.
Brian McCarthy, Reservoirs and Supply Demand Manager at Scottish Water, said: "We work hard to ensure Scotland's remote rural and island communities have a constant supply of high-quality drinking water.

"However climate change means the risk of prolonged dry spells like we experienced in 2018 is increasing.

"Although it seems to rain a lot in Scotland, less than one percent of rainwater ends up somewhere we have access to it. That's why we're not only asking people to think about the water they use, but also the water they waste.

"Using less water means, as homeowners, we use less energy, so we protect the local environment and reduce our own, and Scotland's, carbon footprint. We all have the ability to make small changes, and every little change makes a difference."

Joan Brockie, Marketing Manager for Home Energy Scotland, said: "Working with Scottish Water and Arran Eco Savvy, we're helping the residents of Arran save water and protect their island's natural resources.

"A fantastic aspect of this campaign is that we have some Arran residents who have offered to be Water Ambassadors who have ordered their devices, are actively using them and now are helping to spread the word."

Arran Eco Savvy Community is a group working to deliver environmental projects to benefit lives, increase sustainability, support sustainable living, and work towards zero waste on the island.

Charlotte, Energy & Water Advisor at Arran Eco Savvy, said: "Arran residents are eager to adapt, on a personal and wider scale, to the challenges faced by climate change.

"Our goal is for water conservation behaviours and solutions to be implemented here on Arran, for the benefit of the community, before the water shortages that we have experienced in recent summer seasons become more prevalent."

As part of our campaign, Home Energy Scotland is helping us distribute our free water saving packs on Arran. Here's how you can get yours:
Call Home Energy Scotland on 0808 808 2282