Scottish Water Seeks Feedback on Milngavie Reservoirs
17 August 2020
We're seeking the public's views on two of our much-loved and well visited beauty spots in the Milngavie area of East Dunbartonshire; Craigmaddie and Mugdock reservoirs.
In a consultation which was launched online, we're encouraging people who have an interest in these two Scottish Water assets to give their views and help inform future plans for investment.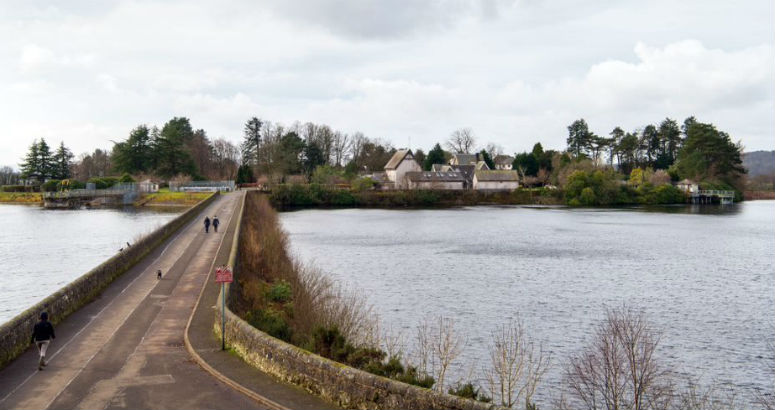 Craigmaddie & Milngavie Reservoirs
With these historically significant sites attracting around 160,000 visitors per year, we're keen to understand people's views by capturing their feedback online.
Craigmaddie and Mugdock reservoirs were built in the 19th century and are considered an outstanding example of Victorian engineering. They store water that comes from Loch Katrine via the Katrine Aqueduct to be treated at Milngavie Water Treatment Works (WTW) for about 700,000 people in Greater Glasgow. The infrastructure around the reservoirs is Grade A-listed by Historic Environment Scotland.
With these historically significant sites attracting around 160,000 visitors per year, we're keen to understand what people like and dislike about the areas, visitors' needs, and determine people's priorities for future improvements.
Ruaridh MacGregor, Scottish Water's corporate affairs regional manager in the west, said: "The consultation is going to give us great insight into people's views of the reservoirs and help us understand what's important to people - not just what's important to Scottish Water. Of course, a careful balance needs to be struck between operational needs, historical conservation requirements, and cost and while we can't promise to fulfil an endless wish list, we can assure the public that we will listen to their views and use their feedback to plan future improvements and maintenance of the reservoirs and the adjacent land.
"Together with interest groups and stakeholders from the surrounding areas, we're fully committed to maintaining these popular sites and making them the best they can be. That's why we're urging as many people as possible to give us their views by completing our simple survey which takes just a few minutes."
Eddie Yacoubian, of the Friends of Milngavie Reservoir (FOMR) group, said: "Friends of Milngavie Reservoir values being engaged in partnership with Scottish Water's consultation process and will continue to play our part in helping to maintain the reservoir as an important heritage and recreational asset for visitors. It is also vital that the views of the community are taken into account as we all move forward in restoring and enhancing the reservoir to its original beauty."
The consultation will run for six weeks and can be completed online at www.scottishwater.co.uk/Milngaviefeedback. Paper copies can also be made available on request by emailing the project team via CorporateAffairsWestTeam@scottishwater.co.uk or by calling 0800 0778 778.
Customers can find out more about our work and possible future investment via the Discover More section below: