Safety is Top of the Class for Southside Pupils 
27 August 2020
We're making sure pupils at Ibrox Primary School are aware of safety around construction sites while works are carried out nearby.
Preparatory work for investment in improvements to the utility's service to customers is currently under way in Edmiston Drive, Ibrox.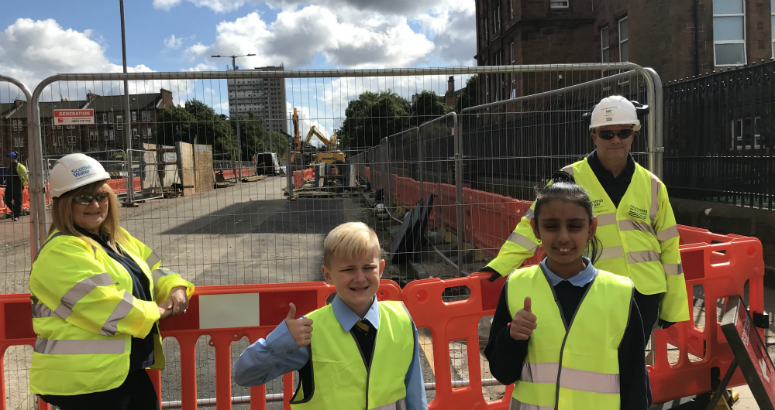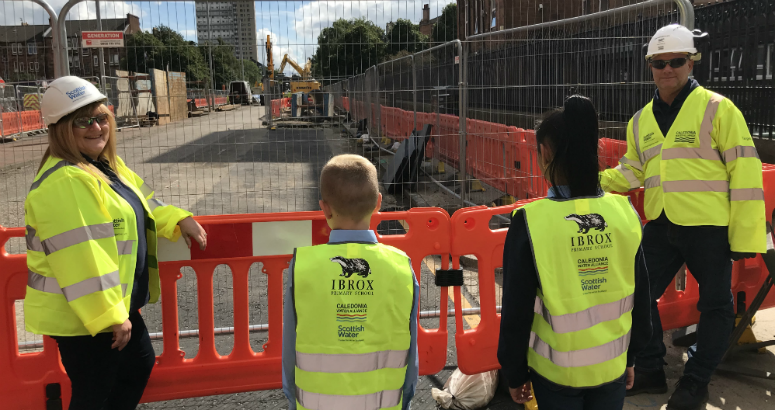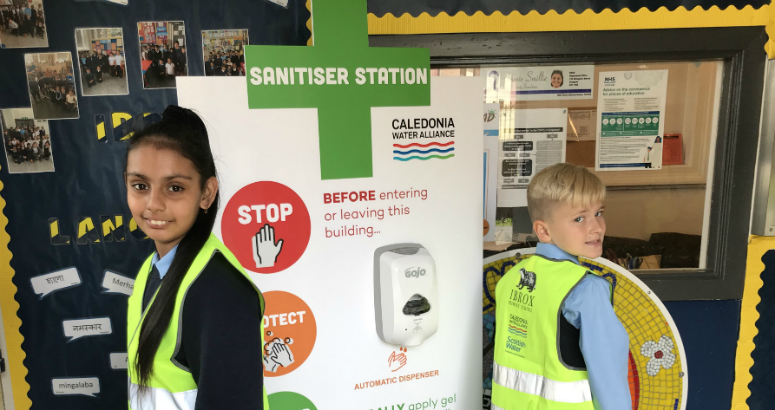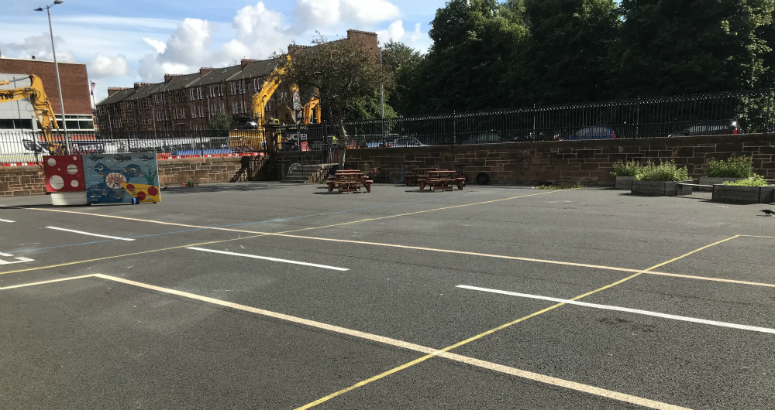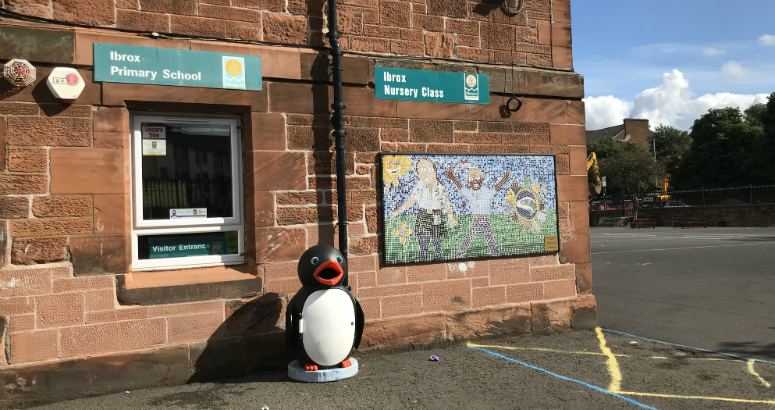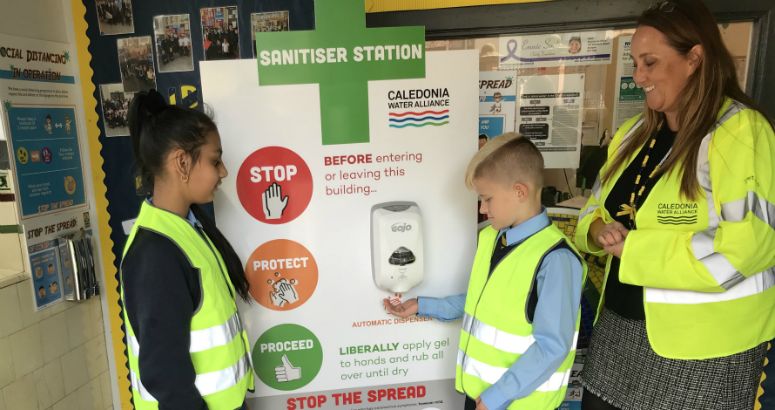 Working with Ibrox Primary School
We've been engaging with the staff and children of Ibrox PS to ensure that safety comes first.
Jane McKenzie, communications manager of major projects at Scottish Water, said: "With the buzz of construction vehicles and workers just next to the school building, it's no surprise that our work has been a source of great interest for the school community. Well in advance of any activity on site, we recognised that working closely with the school would be key for the safe and successful delivery of this work.
"Safety is paramount for Scottish Water and its partners and we've supplied pupils with school branded hi-viz vests to make sure they're clearly visible during outdoor learning. In coming weeks, we'll be talking to the pupils about staying safe around construction sites and they'll also have the chance to visit our site and learn more about our work."
She added: "We've done all we can to help minimise any disruption for the school community and we'll continue to work with the staff and pupils to ensure they are kept up-to-date with what's happening."
"There's no doubt that the project team has put the needs of the school community at the heart of their work. "

Beverly Finlayson
Deputy Head, Ibrox Primary School
With the work being delivered during the Covid-19 pandemic, the project team has also helped make improvements to the school environment.
Lines have been painted in the playground to create zones for the children and help make social distancing easier. Two sanitiser stations at areas of the school with high footfall will help pupils, staff, parents, carers and visitors adhere to hand hygiene measures and keep the school community safe.
Beverly Finlayson is the deputy head at Ibrox Primary School and she has been impressed with how the project team has worked in partnership with the school. She said: "There's no doubt that the project team has put the needs of the school community at the heart of their work. They've been very flexible with us, and extremely helpful and approachable; nothing is a problem and working so closely means that we're able to work in partnership to develop solutions to any issues if they arise.
"On behalf of the school community, I'd like to thank Scottish Water and Caledonia Water Alliance for the improvements they've made to our school and for helping to educate our young people on the dangers of construction sites and how they can stay safe."