BLOG: Access to Water in Malawi is Anchored to Hope - says Andrew Walker
25 September 2020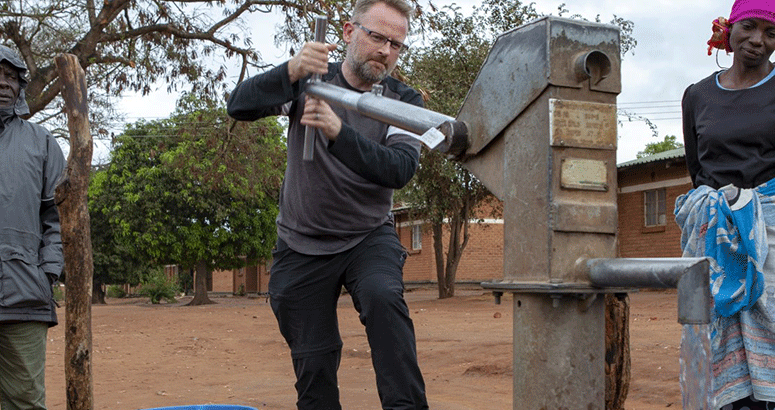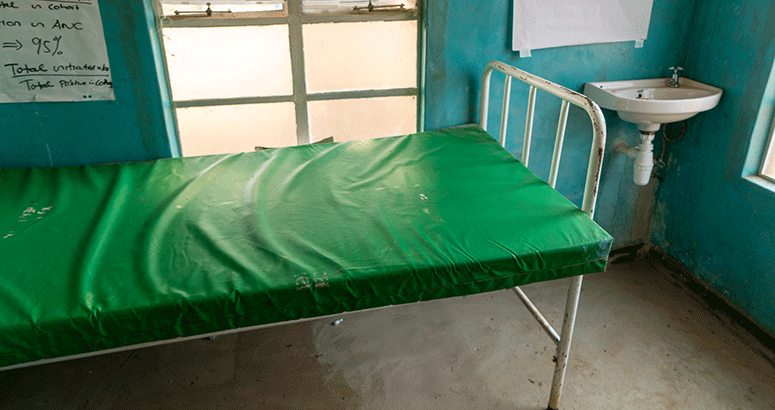 Hope on Horizon
Exactly a year after his first visit, Scottish Water's Head of Communication Andrew Walker talks about the vital WaterAid projects which are bringing hope the poorest communities in Malawi.
In communities, schools, and hospitals, where people don't have ready availability of fresh, clean water, the sheer weight of the hope of being able to have it is palpable.

In villages where drilling for water is mission accomplished, the people celebrate, partying long into the night.

In hospitals like those in Kawinga and Nyambi and Chikwewo, having access to water means medical staff can help women deliver their babies safely, significantly increasing their chances of survival. A water pump and borehole next to a school delivers more opportunities for children to learn and concentrate in class.
"It's great to know that villages like these in Malawi have new hope through being able to have access to water."

Andrew Walker
Head of Communications, Scottish Water
During my visit to Malawi exactly a year ago with WaterAid, we experienced the full weight of hope and expectation around the need for one of the basics of life – water.
In Kawinga's medical facility, geology worked against the team as both the solid bedrock and location of the hospital meant the underground water stream had to be pumped uphill over 300 metres to a water tower, before then being supplied to the adjacent maternity ward.
At the time of our visit, work to connect the water supply to the unit had another 60 days to run. Villagers and medical staff told us of the many challenges they had faced.
But the hope of local women being able to give birth safely with access to sinks, toilets, taps, and water to drink and to wash was such that simply discussing the future with babies being born safely was enough to have villagers burst into joyful songs and dance.
Watching a group of 50 pre-school children eating porridge outside their classroom because volunteer staff can make it from water sourced from pump and borehole just a few feet from their kitchen rather than a dirty spring or river miles away, brought home how important this basic need is and the potential it can unlock.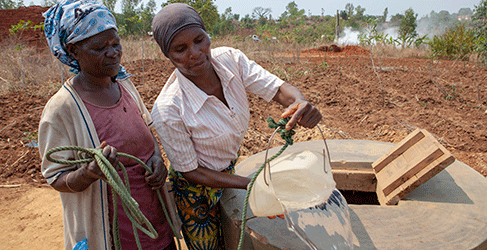 Access to water is a basic need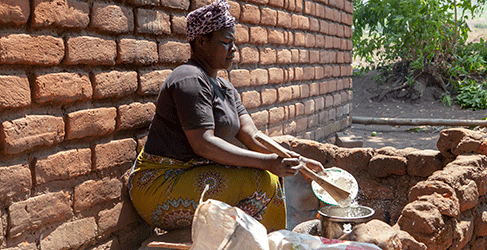 Water is vital for cooking and hygiene 
To read in the latest update from WaterAid that in Kawinga and Nyambi healthcare facilities now have access to water, as a result of support from Scottish Water employees, the Scottish Government, and a lot of hard toil from local partners on the ground, is really heart-warming.

In Chikwewo, we listened to the plight of mums who walk for many miles to receive medical care – but where the only water was from a village pump and where nurses and doctors had to care for women using water in buckets on the floor filled and fetched daily.

Our support is helping bring about change through the Malawi: Deliver Life project which will see water introduced to the facility.

It's great to know that villages like these in Malawi have new hope through being able to have access to water. The efforts of Scottish Water employees, to raise funds, help projects to install pumps and boreholes to take place.

Speaking to village elders, medical staff, local people who lead on health advisory committees, school volunteers, I heard first-hand what the impact is on their lives and in their communities.

With Covid-19 impacting us all, it is now even more critical that we continue to ensure funds will support more projects like this, to focus on hygiene and sanitation in concert with water provision to ensure health, wellbeing, and hope for the future – and to reach everyone, everywhere with these vital resources.