Beach Landing Island Water Works Comes on Stream
23 October 2020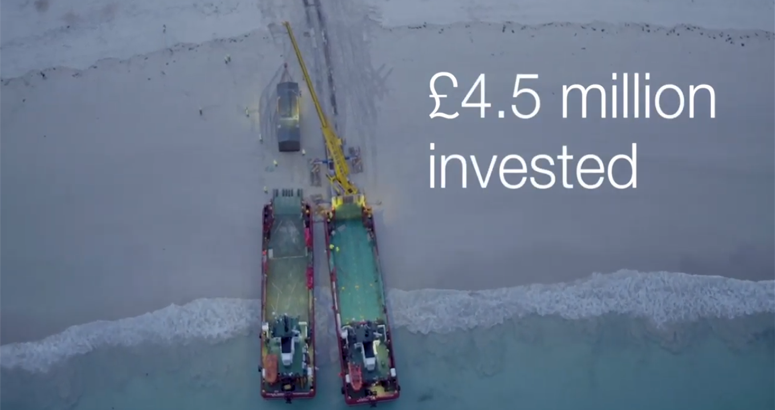 A spectacular journey
The new water treatment works for North Harris' westernmost communities is now supplying clear, fresh and great-tasting water to customers
"This investment will ensure a more reliable, secure and sustainable service for our communities' future"

Calum Mackay
Chairman, North Harris Trust
A new state of the art Water Treatment Works (WTW) that was delivered by sea to one of Harris's most beautiful beaches has entered service.
The news marks the completion of a £4.5 million investment by Scottish Water to provide a single, improved water supply for the island's westernmost communities of Gobhaig, Bedersaig and Huisinis.
The new modular WTW was manufactured by RSE (Ross-shire Engineering) at its specialised facility in Muir of Ord, near Inverness. The innovative approach used has been developed via a longstanding partnership with Scottish Water to help meet the needs of rural and island communities efficiently and with reduced environmental impact.
Before its spectacular arrival at Huisinis Beach on a late evening high tide in July last year, the new WTW made the journey by road to Kishorn in Wester Ross; and then via a specialised barge across the Minch and through the Sound of Harris. Final commissioning work and the completion of associated infrastructure was held up during lockdown, but was able to resume in the summer with reduced numbers on site and strict precautions in place.
Scottish Water's recently launched its 25-year strategic plan, Our Future Together, reflecting a long term commitment to support a flourishing Scotland, continue to deliver excellent quality water and achieve net zero carbon emissions by 2040.
Scottish Water's Project Manager Kathy Auld said:
"We are delighted that the new Bedersaig Water Treatment Works has been successfully brought into service.
"Completing commissioning safely and with care during the Covid-19 pandemic has involved significant challenges. We are very grateful to the local community, the North Harris Trust and our supply chain partners for working with us to enable this major milestone to be achieved.
"The new, modern Treatment Works will be able to supply both residents and visitors in this part of Harris with clear, fresh and great-tasting drinking water for many years to come. It also has good capacity to support development and the connection of new customers in the future."
The North Harris Trust played a key part in the project's development as a community landowner. The Trust previously completed its own project in late 2017 to improve visitor facilities and protect the local environment with the opening of the Huisinis Gateway centre.
Chairman of the North Harris Trust Calum Mackay said:
"The pre-existing supplies for Gobhaig and Huisinis have struggled to meet demand in recent years, with regular need for extra water to be brought into the area by road at busier times. We are pleased that this investment will ensure a more reliable, secure and sustainable service for both communities' future, as well as bringing mains water to Bedersaig for the first time.
"The new and improved water supply creates an opportunity for much needed housing and small business developments to take place, building on the work that the Trust has already delivered."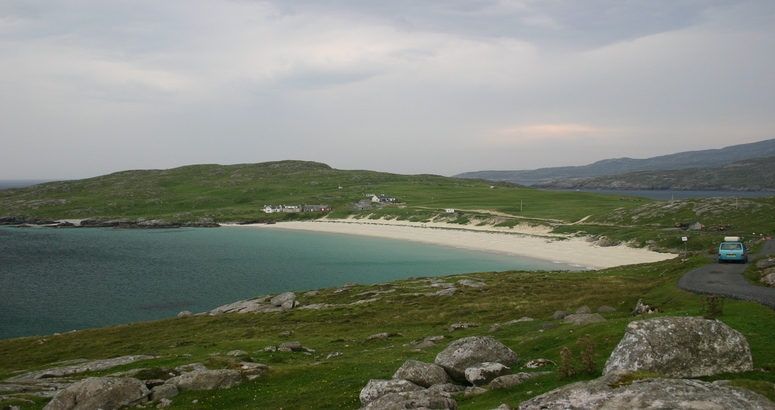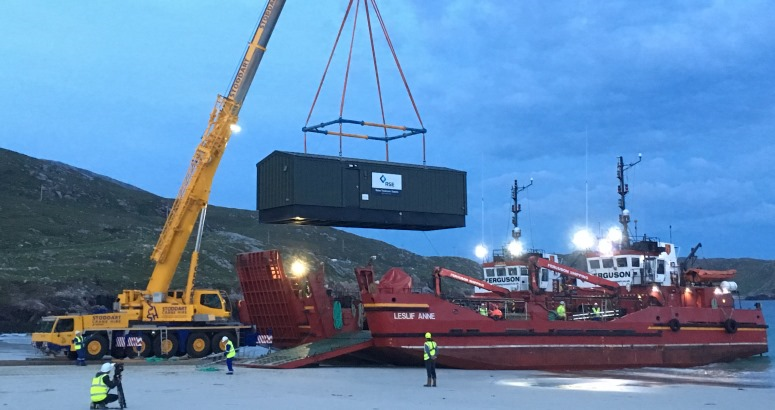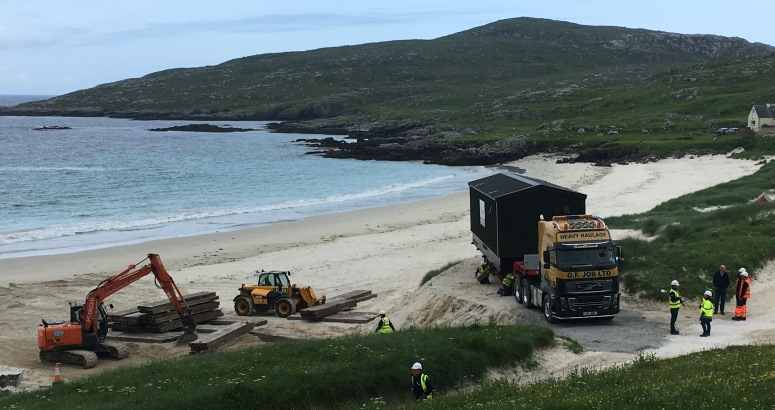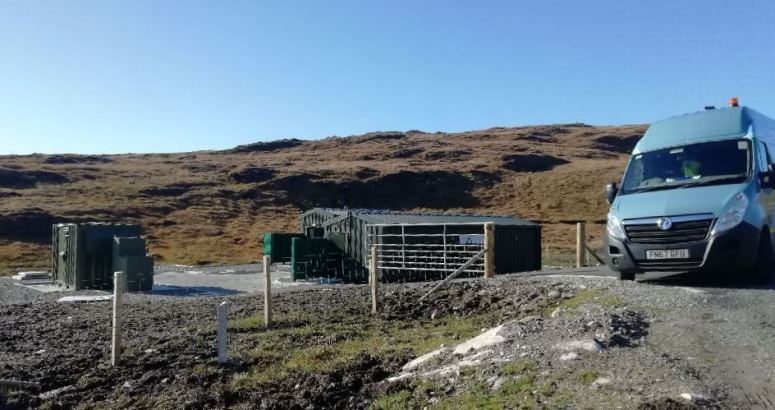 From beach to tap
The final stages of the new Water Treatment Works' journey to its long term home
Scottish Water's Chief Operating Officer Peter Farrer said:

"Scottish Water's goal is to provide the same high level of service to our customers for the same affordable price, no matter where they live in Scotland.

"Identifying and delivering the right solution for this part of North Harris has involved unique challenges – and our local team, our supply chain and our stakeholders have risen to the challenge at every stage. After the difficulties we have all had to navigate in 2020, we are proud that our investment supports a strong foundation for these communities and their economy to flourish in the years ahead."