BLOG: Safe Disposal of Pharmaceuticals - Elise Cartmell
27 November 2020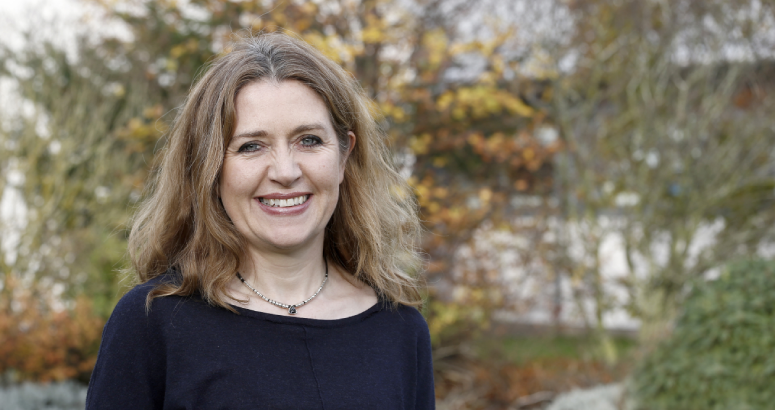 Antibiotics Awareness Week
Pictured: Elise Cartmell, Chief Scientist
"Through safe disposal we can help build the effectiveness of pharmaceuticals in the treatment of patients and also limit the impact on the environment"

Elise Cartmell
Chief Scientist
We often talk about the 3Ps – pee, poo and paper – as the only things you should flush down the toilet. Following that rule means toilets, pipes and sewers don't get blocked up, our treatment processes work effectively and the water cycle is maintained.
World Antibiotic Awareness Week (WAAW) which concluded on Tuesday is supported by Scottish Water – you might ask why?
The other Ps which can cause issues when they are flushed away and enter the waste water system are pharmaceuticals.
We're proud to be part of a partnership in Scotland which aims to reduce antimicrobial resistance (otherwise known as AMR) through pharmaceuticals being flushed down toilets or down sinks and into waste water treatment process.
WAAW aims to increase awareness of global antimicrobial resistance and to encourage best practices among the general public, health workers and policy makers to avoid the further emergence and spread of drug-resistant infections.
Antimicrobial resistance occurs when bacteria resist the effects of medications, making common infections harder to treat, increasing the risk of disease spread and putting you at risk of more severe or longer illness. A build-up of pharmaceutical content in the water cycle increases the risk of that occurring.
As the organisation responsible for the provision of the public water supply and treatment of public wastewater in Scotland, serving 5 million customers across the country in every aspect of their daily lives.

Scottish Water are working in partnership with the NHS, Scottish Environment Protection Agency and the University of Highlands & Islands' Environmental Research Institute through the One Health Breakthrough Partnership

The aim of the partnership is to reduce the risk of pharmaceutical pollution through source control and prevention upstream of antibiotics or other medicines entering the waste water cycle.

By doing so we can help build the effectiveness of pharmaceuticals in the treatment of patients and also limit the impact upon the environment.
The partnership has produced a video - "
Antibiotics and You
" - which aims to improve public awareness of how antibiotics work, the need to follow instructions on the label, finish the course and the importance of antibiotic resistance to us all.
It sets out the impact of medicines on the environment and how unused medicines should not be flushed down the toilet or sink or put in the bin but should be safely disposed of by returning to the pharmacy.
Everyone has a part to play to help prevent the spread of resistant bacteria by returning unused medicines to the pharmacy for safe disposal.