Joint Work Produces New Guide for Campervan Waste Disposal Facilities
02 December 2020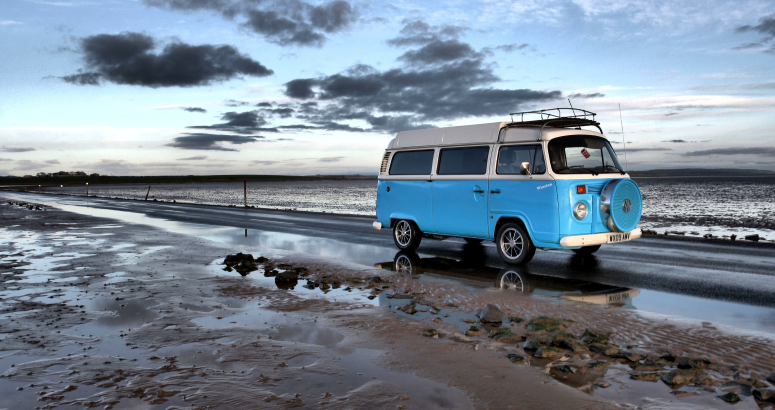 Helping tourism flourish
Guidance will help support the infrastructure that responsible visitors need
"In order to protect Scotland's world-famous natural environment, everyone from individuals to business owners has a part to play."

David Harley
Head of Water & Planning, SEPA
Jointly funded work by Scottish Water, the Scottish Environment Protection Agency (SEPA) and The Highland Council has resulted in the publication of new user-friendly guidance for developers of campervan waste disposal points.
Many areas of Scotland have seen an increase in campervan and motorhome tourism in recent years, including over the shortened tourist season of 2020. With indications that the trend is set to continue, communities, businesses and public agencies are working together to improve the infrastructure for these visitors. In particular, there are a limited number of accessible disposal points for chemically-treated campervan toilet waste, especially in rural and island areas - many of which have become popular destinations.
A significant number of communities and businesses have been responding, seeking to use available sources of funding - including the Scottish Government's Rural Tourism Infrastructure Fund (RTIF) - to provide new facilities.
The new guidance brings together advice from all of the partners, as well as reflecting input from a range of industry stakeholders. It aims to provide a single source of advice and best practice for developers, spanning initial practical considerations and a range of options to enable waste to be disposed of safely and responsibly.
The production of the document was led by Scottish Water Horizons, the publicly owned water company's commercial subsidiary, with funding from all 3 partners.
Chair of The Highland Council's Economy and Infrastructure Committee, Councillor Trish Robertson, said: "Last month, the Council identified possible gaps in tourism infrastructure for Highland which included motorhome waste disposal facilities. Tourism is essential to our local economy and we will continue to work with our partners to support communities and the implementation of facilities to enable sustainable tourism in the Highlands.
"Sustainable tourism is the way forward for our local communities and protecting our natural environment. We ask visitors to help us keep the Highlands clean and safe but we also have a responsibility to enable people to do so. I look forward to seeing the future positive developments in our communities which this guidance will help to achieve."
Scottish Water's General Manager for Waste Water Operations Joanne Kay added: "Scottish Water's central objective is to support a flourishing Scotland, primarily by delivering excellent water and waste water service to our customers while protecting the environment. We also want to play our part in supporting the economy and maintaining the wellbeing of our communities.
"A crucial part of our role is ensuring that we are able to clean the water that our customers have used at over 1800 Waste Water Treatment Works all over the country so that it can be safely returned to the environment.
"Particularly at some of our small rural sites, chemically treated toilet waste can present a risk to the good bacteria that play a vital part in the treatment process. For that reason, we need to assess requests to connect disposal facilities to the public sewer carefully to ensure we can continue to meet our obligations to the environment and to our existing customers.
"The guidance provides a focused source of information about our connection process and the key considerations that apply. It also presents alternative options for locations where campervan toilet waste cannot connect to the public sewer, or where there is no nearby public sewerage system."
David Harley, Head of Water & Planning at the Scottish Environment Protection Agency (SEPA) said:
"In order to protect Scotland's world-famous natural environment, everyone from individuals to business owners has a part to play.
"SEPA is committed to playing its part and this guidance is a tangible example of the work being done with partners to help protect our water environment in rural Scotland, while supporting the rural economy.
"Advice, support and appropriate regulation of discharges to the water environment will help secure a sustainable future for this growing industry."