Flooding Project Completed in Giffnock
21 December 2020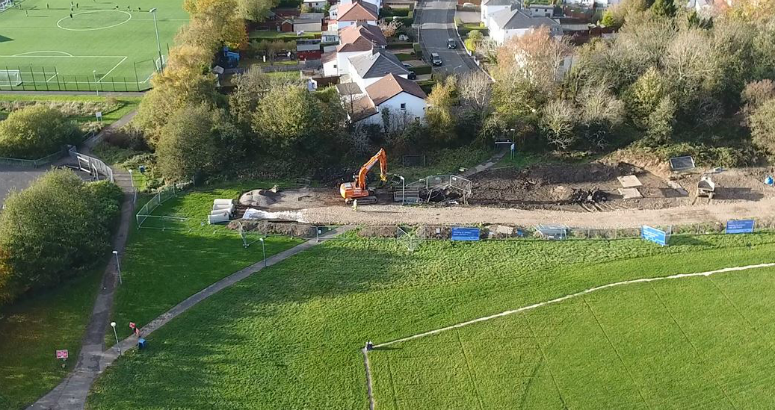 Flooding Project Completed
Our £4m investment project to help tackle the issue of flooding in Robslee has now been completed.
We've completed a £4m investment project of essential upgrades to our waste water network infrastructure in Robslee, Giffnock.

The up-sizing of the sewers involved approximately 776 metres of pipework being replaced, with new waste water pipework installed within the Pavilion Playing Fields and on private land off Robslee Drive.
Helping reduce flood risk
This work will help prevent sewer flooding in the area and improve the water quality of the Bagabout Burn and the Otter Burn.

Georgina Reid, Scottish Water's corporate affairs regional manager, said: "We know just how much distress flooding – both internal and external - can cause for communities, so we're delighted to have completed this project which will help reduce that risk for a number of properties in the area.

"What's more, the environmental improvements this new infrastructure brings will also be of great benefit to the local community. It will help prevent items which are wrongly flushed down the toilet – such as rags, baby wipes, plastic cotton buds, etc. - from overflowing into the local burns.

"We'd like to thank everyone in the area for working with us and showing a great deal of patience and understanding during the project delivery."
School Work
While the work was being delivered, the project team worked closely with the Our Lady of the Missions Primary School. The team delivered presentations about the work, and helped educate pupils about safety on work sites, as well as how they can play their part in helping to protect the environment by only flushing the 3P's – Pee, Poo and (toilet) Paper.

The schoolchildren also took part in a poster competition, with the winning posters put on display near to the work site for all the pupils and their parents and carers to admire on the school run.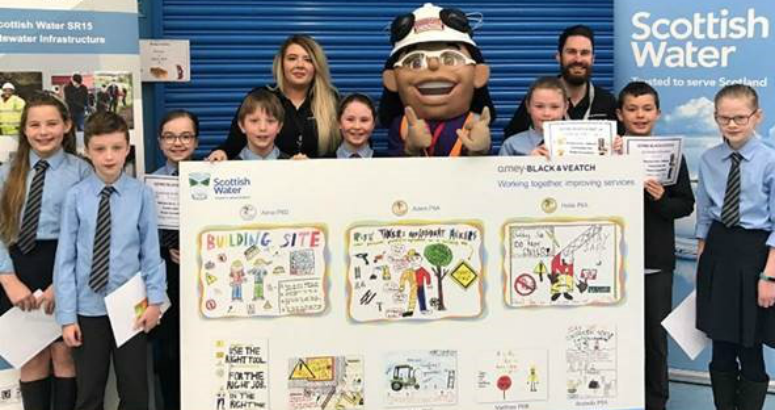 Winning Pupils
Pupils' posters were put on display near the work site for everyone to admire on the school run.