Back to School in Tarbert
24 December 2020
The team working on a £3.4m investment project to help reduce the risk of sewer flooding in Tarbert, Argyll and Bute, recently paid a visit to Tarbert Academy – socially distanced of course!

While the multi-million-pound project is being delivered, the project team has been working closely with Tarbert Academy and keeping them updated on the work.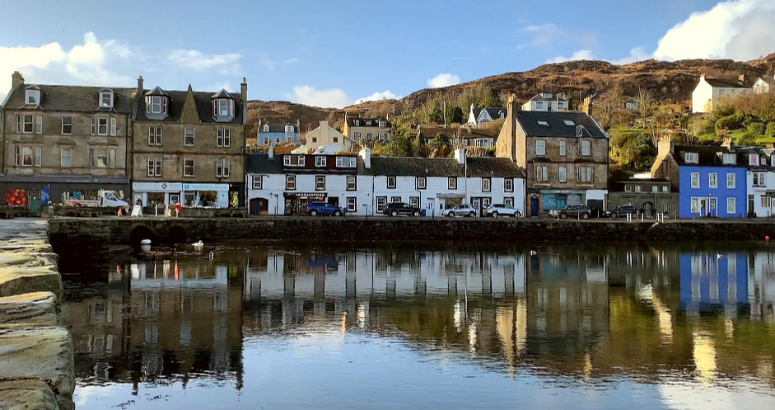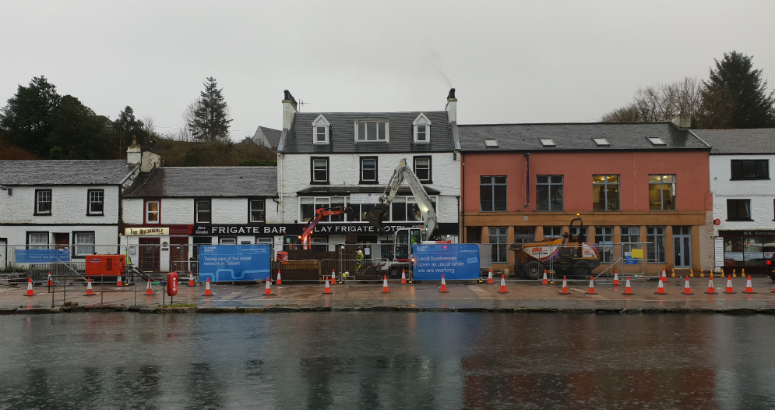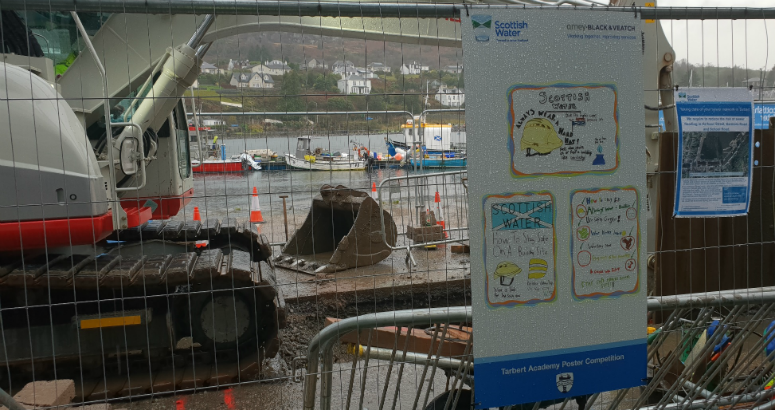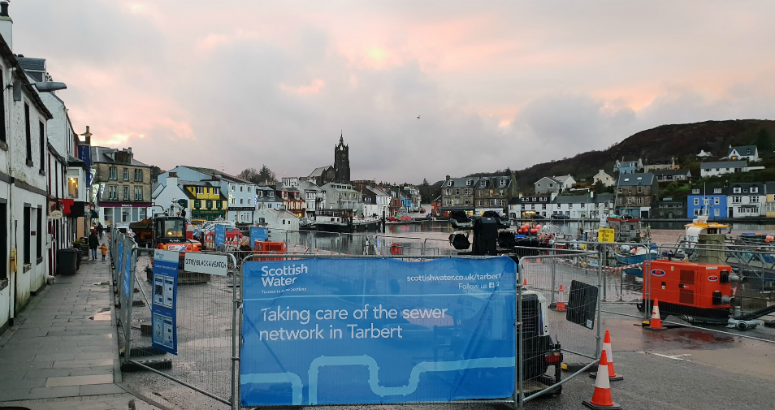 Tarbert Investment
The project team is working with the local community and helping to keep disruption to a minimum.
They have delivered presentations and helped educate pupils about safety on work sites, as well as how they can help to protect the environment by only flushing the 3P's – Pee, Poo and (toilet) Paper.
Competition Time
The team ran a poster competition with the school and the winning designs were presented to the pupils while on a site visit. The posters are on display near to the work site for the local community to see.

The improvement project is being delivered by Scottish Water's alliance partner amey (correct) Black and Veatch (aBV). Paul Milligan, communications manager at aBV, said: "Engaging and working closely with the local community is a vital part of any project of this scale and we've been very impressed with the enthusiasm and interest shown by the pupils here at Tarbert Academy.

"It's also been great to have the opportunity to get an important message across to pupils about only flushing the 3Ps – that's Pee, Poo and 'toilet' Paper. By increasing the capacity of the local sewer network, our new infrastructure in Tarbert will help tackle the issue of sewer flooding. Everyone can play their part in helping to protect the environment by only flushing the 3Ps."
Investment Project
The project involves the upsizing of almost 350 metres of sewer pipe, with large diameter sewers being installed along Barmore Road, Harbour Street, and on a short section of School Road.

Despite working in a challenging environment, facing continued wet weather and tidal events which flood excavations and restrict access to the working areas, the team has laid 30 metres of new pipework along Harbour Street and installed two new manholes.

They have also been working hard to help minimise any local disruption, with the improvement work being carried out in phases and a road closure which was originally planned for Barmore Road in January 2021 now avoided.
Road Traffic Management
On 6th January, 2021, the next phase of the project starts on Barmore Road (A83). Temporary Traffic lights will be operational on Barmore Road for approximately three months to allow for a water main diversion and the installation of a new sewer pipe.

Parking restrictions will also be in place on Barmore Road during this time. Work will continue on Harbour Street.

Local residents and road users are thanked in advance for their patience and understanding during these essential works.

The project is due to be completed by Autumn 2021, subject to weather and tidal conditions, and government restrictions relating to Covid-19.