Improvements to Water Network in Glasgow
15 February 2021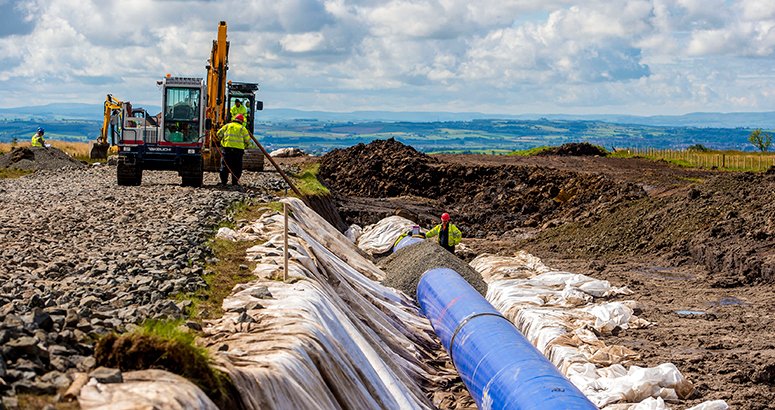 Network Improvements
Around a million customers in Glasgow and Ayrshire will benefit from this major investment to improve the water mains network.
Scottish Water is about to begin work to improve its water mains network in the south west of Glasgow by installing more than seven miles of new pipes.

The Glasgow Resilience Project will connect the Glasgow area's network and the system in Ayrshire to increase resilience and protect supplies for customers and will involve the use of innovative construction materials and techniques to reduce carbon emissions and power requirements.

Around one million people will benefit from the two networks being connected.

The new water main will be installed in the Ibrox, Mosspark, Pollok, Priesthill, Nitshill, and Parkhouse areas of Glasgow.
"Linking our supply systems will ensure that high quality drinking water can continue to be supplied to current customers and for generations to come."

Mark Dickson
Director of Capital Investment, Scottish Water
Two Way Supply
Connecting the networks will provide a two-way water supply between the Milngavie Water Treatment Works (WTW) system, which provides water for more than 700,000 people across much of the Glasgow area, and the Bradan WTW system which supplies more than 200,000 customers across much of Ayrshire. It will also benefit almost 50,000 customers in East Renfrewshire.

The new main will run from Ibrox to a reservoir storage tank in the Parkhouse/Darnley area.

A new pumping station will be built at Ibrox which will push water to an existing pumping station in Parkhouse/Darnley for onward distribution to Ayrshire.

Four tunnels - one under the M8 motorway and the Glasgow-Ayr railway line, another under the Paisley Canal railway and White Cart Water, another under the Glasgow-Barrhead-Kilmarnock railway, and one under the Levern Water - will be constructed along the route of the new main.
Locations
There will be road crossings where the main will be installed at 15 locations including, from north to south: Edmiston Drive, Mosspark Boulevard, Corkerhill Road, Kinnell Avenue, Linthaugh Road, Braidcraft Road, Barrhead Road, Nitshill Road, Darnley Road, and Corselet Road.

It will also be installed in a number of parks, including Bellahouston Park and Househill Park.

In the event of a disruption to water supply in either Ayrshire or Glasgow, the new system will allow millions of litres of water to be transferred in either direction, minimising the impact on customers if there is a burst main or other operational issues.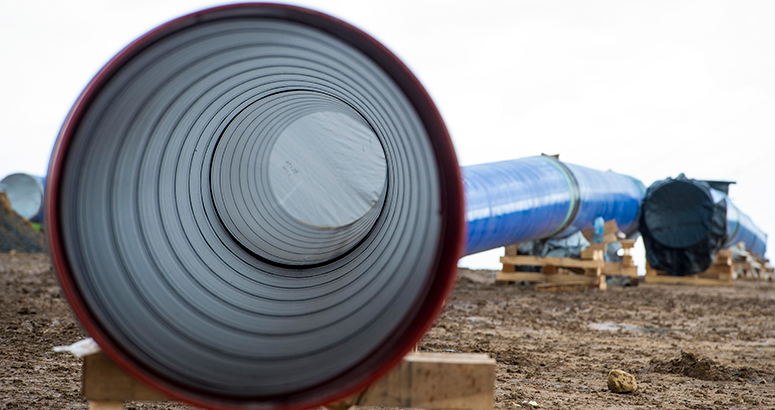 New Infrastructure
More than seven miles of new pipes will be installed to connect networks between Glasgow and Ayrshire.
Jane McKenzie, the project's Communications Manager, said: "There will be a significant amount of construction activity and while there will be some disruption in communities and for road users, we will do our very best to minimise this.
"We will ensure that affected customers and road users are kept informed about our work."

Mark Dickson, Scottish Water's Director of Capital Investment, said:
"Linking our supply systems will ensure that high quality drinking water can continue to be supplied to current customers and for generations to come.

"The investment in new pipelines and associated infrastructure below ground will also support the continued development above ground in communities across these areas and will enable them to continue to grow and thrive."
Innovation
The design of the new network incorporates carbon reducing construction materials and methods including innovative self-restraining pipe. Solar panels will also offset the power demands at the new Ibrox pumping station, with the new mains using gravity to reduce power use by 60 per cent.

This project will be delivered by our alliance partner Caledonia Water Alliance (CWA) and is expected to be completed by 2023. It is the third stage of the overall multi-million pound scheme which has already delivered improvements in Ayrshire.