Great Grandaughter of Victorian Aqueduct Worker Welcomes Upgrade
07 April 2021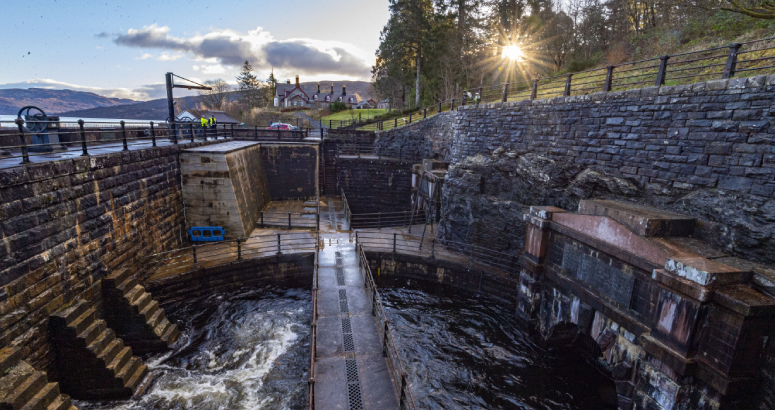 Katrine Aqueduct Complete
Pictured: Katrine Aqueduct
The Great Grandaughter of a man who helped build the Katrine Aqueduct has welcomed the completion of the latest upgrade work on the megastructure, which was built in Victorian times and serves more than 1.3 million people in parts of Greater Glasgow and the central belt.

The £20 million project to improve and refurbish parts of the two aqueducts, the first 34 miles long and the second 23.5 miles long, which take water from Loch Katrine to two of Scotland's biggest water treatment works, will help improve the security of the water supply to customers for generations to come.

The investment was the latest phase of the biggest upgrade to it since the first aqueduct was built in 1859, when it was hailed as one of the world's greatest engineering feats of its day.

A total of 17 miles of tunnel sections had concrete and masonry repairs and 10 bridge sections had masonry and metalwork repairs carried out by a team of about 35 workers over the past two years, with a three-month break due to the Covid pandemic.

After the discovery of amazing old photographs of the construction of the aqueduct were publicised on BBC Scotland's Landward programme and Channel 5's Secret Scotland series last autumn, Aileen Kerr, from Troon, contacted Scottish Water and revealed that her Great Grandfather, James Savage, was one of the 3000 workers who built it.

We've been unable to establish if he is in any of the old photographs but, with Aileen's help, we know that her Great Grandfather was an Irish farm servant working in Dumfriesshire who moved to Milngavie between 1881 and 1890, possibly due to the prospect of more prosperous employment, and worked on the aqueduct until 1901.

The second Katrine Aqueduct was built between 1885 and 1901 to accommodate the rapid expansion of Glasgow in the late 19th century.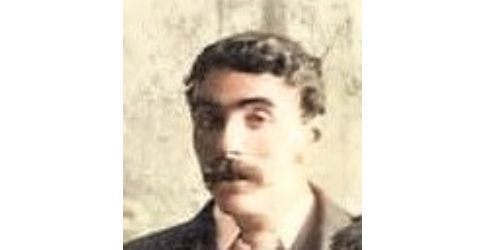 Pictured: James Savage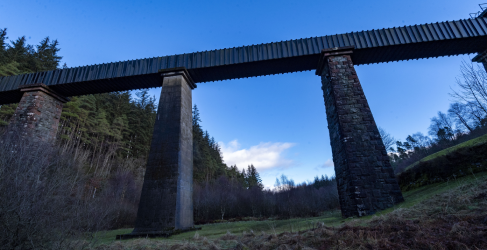 Pictured: Loch Katrine Aqueduct
"This investment by Scottish Water will help ensure we continue to provide a first-class service to a massive number of customers for many years to come"

David Wilkinson
Senior Project Manager, Scottish Water
Aileen said: "My Great Grandfather married my Great Grandmother in Milngavie in 1890. On the marriage registration he is shown as a 'Waterworks Labourer'.
"From the registration of the children's births he is shown as being a Waterworks Labourer until 1896 when he is recorded as being an Engineer. In 1898 he is shown as being an Engine Driver and I assume perhaps a Stationary Engine Driver."
She added: "It was amazing how the aqueduct was built without the sort of equipment and safety precautions we would have nowadays.
"The fact that it is still operational is a testament to everyone involved in its construction, including my Great Grandfather, and it's good to hear of the completion of this recent improvement work by Scottish Water to enable the aqueduct to continue to provide so many people with water."
The aqueduct takes raw water by gravity, with no need for pumping, along its two routes from the south shore of Loch Katrine to the Milngavie and Balmore Water Treatment Works (WTW), just north of Glasgow, which treat about 550m litres of water every day, enough to fill more than 275 Olympic swimming pools or more than six million baths.
The original aqueduct includes tunnels through mountainous terrain in the shadow of Ben Lomond and bridges over the valleys of the Duchray, Endrick and Blane watercourses. It was built to provide Glasgow with its first proper water supply.
A second aqueduct was constructed to accommodate the rapid expansion of Glasgow in the late 19th century.
Milngavie WTW serves more than 700,000 people across much of the Glasgow area and Balmore WTW serves about 600,000 customers in areas from Bishopbriggs, Lennoxtown and Torrance in the west to parts of north east Glasgow and Cumbernauld, north Motherwell and Linlithgow, Bo'ness and parts of Grangemouth in the east.
One of the most challenging parts of the project, which was carried out for Scottish Water by contractors George Leslie, was work to stabilise exposed rock sections, during which the project team used an unusual technique that involved drilling into the rock, inserting steel anchor bolts up to two metres long, attaching steel mesh reinforcements and then spraying concrete until structural integrity was established.
Complex drilling rigs had to be set up within the tunnels to install the stabilising rock anchors. Given that some of this work was more than half a mile along the aqueduct from entry chambers, electric buggies were used to move equipment, materials and workers.
The entire length of the 'new' and 'old' aqueducts were closed at different times during the project. But, through the use of cross-connections in our system and by pumping water from elsewhere on our network, we were able to maintain normal water supplies to customers.
David Wilkinson, Scottish Water's senior project manager, said: "This investment by Scottish Water will help ensure we continue to provide a first-class service to a massive number of customers for many years to come and will help maintain the legacy of our Victorian forefathers who built them a more than 160 years ago
"All of the team feel privileged to have been involved in such a unique project. We all felt a degree of responsibility for making sure that the full scope of remedial work was delivered, and that it was done to the high standards set by the Victorian engineers."