Scottish Water is On the Job in Virtual World of Gather Town
23 April 2021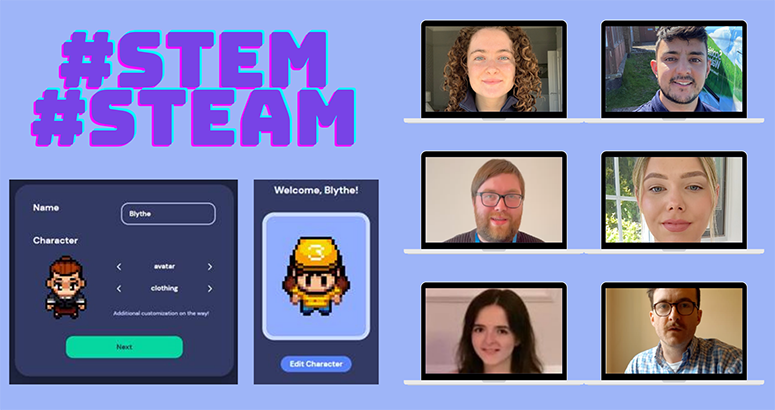 Careers Hive Live
Scottish Water is taking part in a revolutionary virtual careers event using avatars on Gather Town virtual platform. Around 3,000 S1-3 students are signed up to take part.
Scottish Water is taking part in a revolutionary week-long virtual careers event, Careers Hive: Live and Online.

The event kicks off from Monday, (26 April), when students will create their own avatars, and visit the digital world of Gather Town.

They will be able to stop by virtual rooms to speak to Scottish Water avatars and a host of other careers providers, about paths into Science, Technology, Arts and Maths (STEM and STEAM).
"We are excited to be part of this virtual experience.
Scottish Water is one of Scotland's largest employers and we offer a host of amazing career opportunities in STEM."

Lorraine Bruce
Education Team Lead, Scottish Water
Students will be able to interact with each other, as well as scientists and experts. Education resources and materials will be available to access, as well as live chats with experts across a host of different organisations currently operating in STEM and STEAM-related environments.
Careers Hive, which runs from 26 April – 1 May, is an immersive careers education event designed to give students in S1-S3 a new way to think about their futures.
The event is being run as part of the Edinburgh Science Festival (ESF), which is one of the world's oldest and largest of its kind.
In 2020, the ESF piloted a fully digital event in the face of the Covid-19 pandemic and attracted more than 25,000 visitors. Now organisers are hoping 2021 will be even better and more exciting.
Scottish Water launched its new Education Hubs earlier this year to support parents, carers, and teachers, as well as pupils during the Covid-19 lockdown.
We offer a variety of activities suitable for primary and secondary school pupils to learn all about water through fun, interactive games, and quizzes. Our very own water wizard 'Droplet' is on hand to show young people around.
This major digital resource is available to access and download via the Scottish Water website, and the content aligns with Science & Social Studies in the current Scottish Curriculum for Excellence. To access this resource visit our
Education Hubs
.
Lorraine Bruce, who leads Scottish Water's education team, said: "Careers Hive is a fantastic opportunity to connect with young people interested in careers in STEM and STEAM.
"Gather Town really is a next-gen platform in terms of careers events, and we are excited to be part of this virtual experience.
"Scottish Water is one of Scotland's largest employers and we offer a host of amazing career opportunities in STEM. We look forward to meeting our future stars."