Glasgow's Smart Canal Win at Top Water Industry Awards
28 May 2021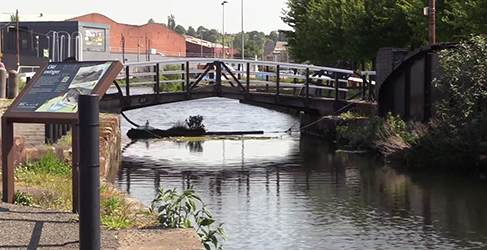 Watch our video explaining how Glasgow's new Smart Canal works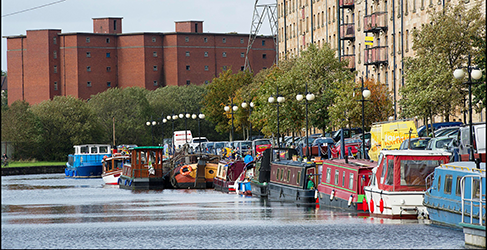 Innovation will prevent flooding and unlock regeneration
"The impact of climate change has never been greater, and we must transform how we think to deliver the solutions for the future. "

Simon Parsons
Director, Strategic Customer Services Planning, Scottish Water
Europe's first 'smart canal' in Glasgow has scooped a prestigious award at the Water Industry Awards 2021.
The £17 million project, delivered by Scottish Water, Glasgow City Council, and Scottish Canals under the multi-agency Metropolitan Glasgow Strategic Drainage Partnership (MGSDP), won the Sustainable Drainage & Flood Management Initiative of the Year.
Officially named the North Glasgow Integrated Water Management System, Glasgow's smart canal uses the 250-year-old Forth & Clyde Canal and smart technology to reduce flood risk and the impacts of climate change. It also unlocks 110 hectares across the city for investment, regeneration, and development.
Using a 'Sponge City' approach North Glasgow can now absorb, clean, and manage rainfall intelligently. Using infrastructure to monitor the canal's flow, level, and water quality, adjustments can be made to increase the capacity equivalent to the volume of 22 Olympic swimming pools.
The smart canal was completed in January 2020 and is an example of the MGSDP vision to transform how Glasgow city thinks about and manages rainfall to prevent uncontrolled flooding and improve water quality.
Simon Parsons, Scottish Water's Strategic Customer Services Planning Director, said: "This is a great example of collaboration and partnership working to deliver innovative and sustainable solutions to issues such as flooding.
"The impact of climate change has never been greater, and we must transform how we think to deliver the solutions for the future. Scottish Water is proud to be part of the MGSDP and the work that's being delivered together."