Scottish Water Ranked Best UK Water Company and Utility for Customer Service
07 July 2021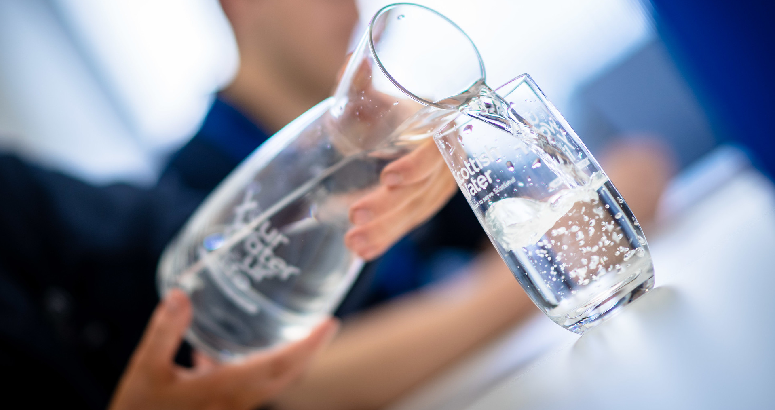 Institute of Customer Service's latest UK Customer Satisfaction Index 
Highest Rated Organisation in The British Utility Sector
"I'm particularly proud of the way that our people have continued to deliver seamlessly the water and waste water services that are so essential to good health and hygiene, and especially so during the Covid pandemic."

Peter Farrer
Chief Operating Officer, Scottish Water
Scottish Water has been ranked the best UK water company and utility for customer service in a leading benchmarking survey.
The Institute of Customer Service's latest UK Customer Satisfaction Index (UKCSI) showed that Scotland's public water and waste water provider was the highest rated organisation in the British utility sector and the ninth highest rated in all sectors out of a total of more than 270 organisations.
Scottish Water achieved its best-ever score in the bi-annual UKCSI of 83.5 points, an increase of 6.2 points compared with last July and 3.6 points compared with January, and its success came during the Covid-19 pandemic in which it has continued to deliver the first-class services that people rely on.
The number of people who experienced poor customer service across all sectors over the past six months rose to the highest level since 2009, according to the poll, but Scottish Water was among the organisations which bucked that trend.
Scottish Water serves 2.56 million households and 152,806 business premises, delivering 1.44 billion litres of fresh drinking water and removing and cleaning almost 983 million litres of waste water daily.
Commenting on the UKCSI results, Peter Farrer, Scottish Water's Chief Operating Officer, said: "To be ranked as the UK's leading water company and utility for customer service is a great honour and a real motivator to do even more for our customers.
"Over a number of years, we have been focusing on building our service around the customer and their expectations of Scottish Water and our aim is always to do the right thing for customers and show we care.
"I'm particularly proud of the way that our people have continued to deliver seamlessly the water and waste water services that are so essential to good health and hygiene, and especially so during the Covid pandemic.
"The values of good customer service have never been so important and these latest results are fantastic."