Major Investment to Tackle Flooding in Dunblane Making Progress
17 February 2022
Our £3 million investment project to deliver essential improvements to the waste water infrastructure in Dunblane, Stirlingshire is well under way.
These major works involve the replacement of and upgrades to the existing sewer network to increase capacity and help reduce the risk of internal and external sewer flooding.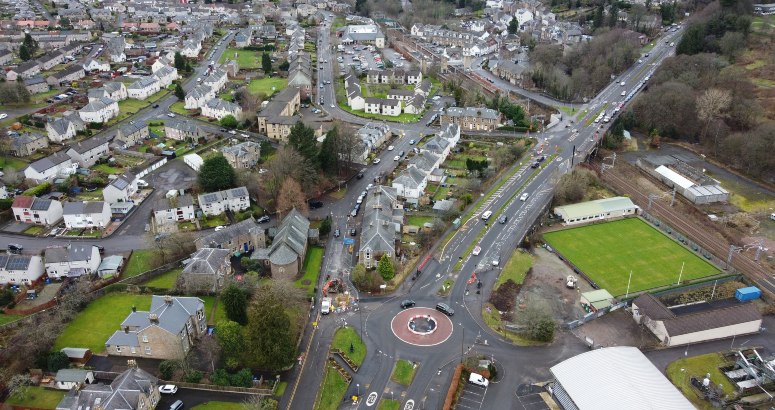 Investing in Dunblane 
We're carrying out this improvement work to help tackle the historical issue of flooding in the area. 
Progress Made
A new combined sewer tie-in chamber has now been constructed at Dunblane Air Cadets' premises.

Approximately 115 metres of waste water pipes has been laid from the Air Cadets/Bowling Club premises, crossing the B8033 Stirling Road and into Claredon Place.

In addition, around 256 metres of new surface water pipes have been constructed from the Allan Water River, crossing the B8033 Stirling Road and into the field behind Hillside.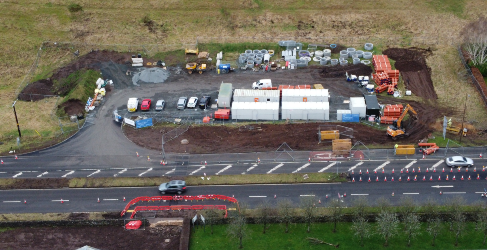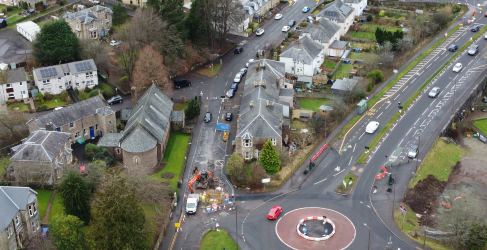 Works Ongoing
Our alliance partner, amey-binnies, is delivering the project and improvement work is ongoing at the following locations:

- Surface water pipe laying is ongoing in the field behind Hillside and progressing towards Argyle Way.
- Installation of drainage pipes is ongoing in Claredon Place.

Road traffic management has been agreed in liaison with Stirling Council, as well as engagement with community representatives, to enable sections of the work to be carried out safely.

Georgina Reid, Scottish Water's corporate affairs manager for the west, said: "We fully appreciate that works of this nature can cause some inconvenience for people but it is absolutely vital that this improvement work is carried out to help tackle the historical issue of flooding in the area.

"We have listened to concerns and actively engaged with the local community council to address any issues, and we would like to thank them for their input to help minimise any disruption where possible. Once again, we'd like to thank road users and local residents for their patience and understanding throughout."
Looking Ahead
Improvement works will progress to George Street at the end of March and Springfield Terrace at the end of April, with work to be carried out on Argyle Way simultaneously.

It is anticipated that the project will be completed by the end of July 2022.