Fast Acting Scottish Water Staff Come to Aid of Highland Couple
24 February 2022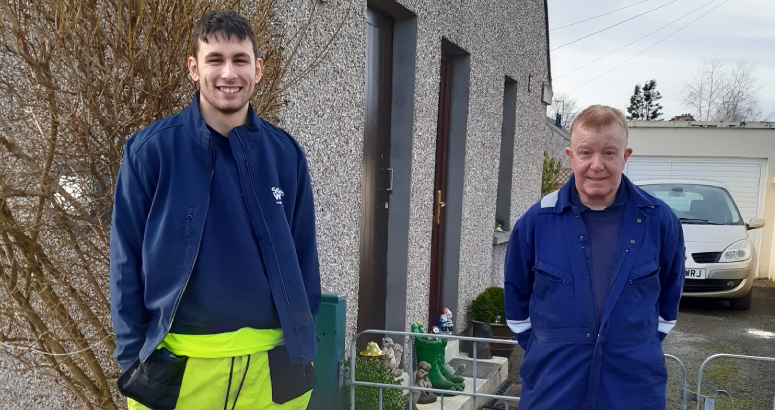 Quick reactions
Left to right, Haris Ryalls and Marvin Williamson
The quick reaction of two Scottish Water operatives when a man collapsed in a Highland town has seen them praised as "lifesavers".

Long-standing member of the Waste Water team Marvin Williamson and Modern Apprentice Haris Ryalls were attending a routine job in Alness when the emergency unfolded in a nearby home.

A man had collapsed, and his wife flagged down the duo for help. Haris rushed to the house and immediately went to the aid of the man, while also phoning for an ambulance.

The grateful couple wrote to Scottish Water to express their gratitude to both Haris and Marvin:

"I don't know where I would have been without his help. He got my husband up off the floor and how he managed it I'll never know! He also phoned an ambulance for me.

"The paramedics arrived, thankfully my husband is okay. I sincerely hope that they can be recommended for something but oh my God, they were lifesavers."

Haris said:

"When the customer approached us, I could tell the situation was serious. I did what I thought was right and went in to assist as best I could.

"I called and spoke with paramedics to make sure the customer got the best help available. I was glad we were there and could help."