Local MP Sees Turriff Water Investment Progress
06 April 2022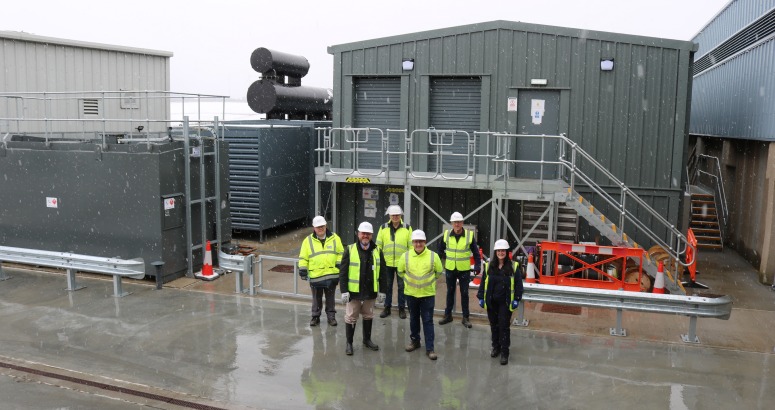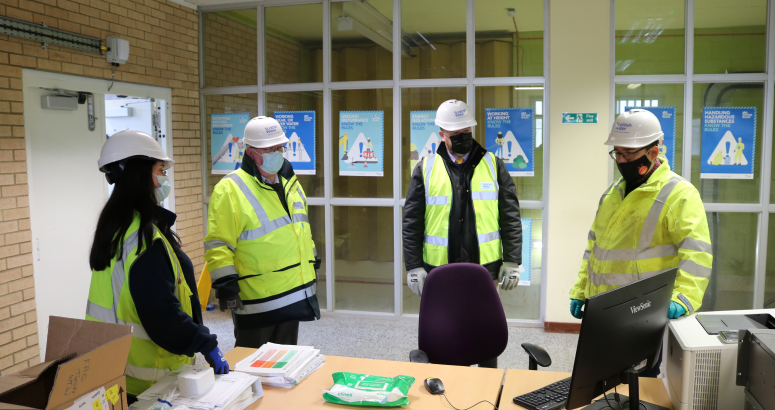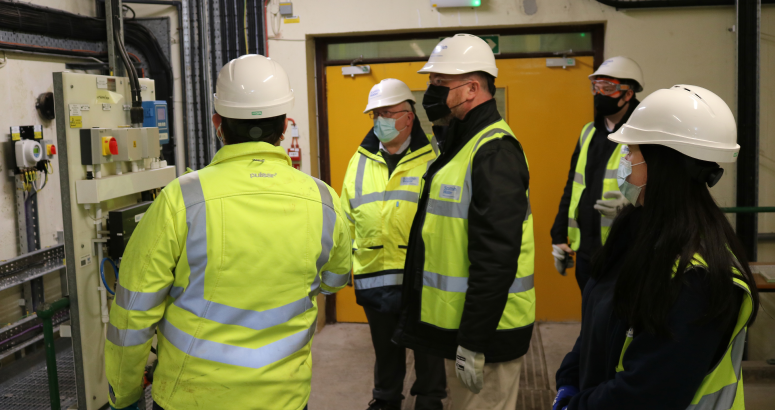 Investing to keep the water flowing
David Duguid MP saw the progress of work to renew the site at Turriff
"It was truly fascinating to visit the Turriff Water Treatment Works and see just how much goes into securing our public water supply."

David Duguid
MP for Banff and Buchan
Banff and Buchan MP David Duguid has visited to see the investment that Scottish Water is making in the future of Turriff Water Treatment Works.
A £15 million project is in progress which will help to ensure the site can continue to provide local communities with a reliable supply of clear, fresh drinking water for many years to come. It will also enhance the site's resilience to power cuts, reducing the risk of disruption from future storms like Arwen, Malik and Corrie which hit the north-east this winter.
Mr Duguid was shown around the site by Scottish Water's local water operations team leader Darren Still and investment delivery project manager Jim Gordon.
Jim Gordon said: "One of the biggest challenges with the kind of work we're doing at Turriff is delivering significant construction work while ensuring the site can continue to supply drinking water to customers throughout.
"We've worked very hard with our supply chain and with the local operational team to find the best ways of doing that. Our lead contractor RSE (Ross-shire Engineering) has used their Water Technologies Centre in Muir of Ord to design, build and test some of the most complex new equipment off-site, on a modular basis.
"This means that in the course of a few carefully planned deliveries to the site in Turriff, rapid progress has been made with fewer road miles, reduced disruption to the local community and less impact on the day-to-day operation of the site.
"Throughout our project's time on site, we have also had to be very mindful of Covid at every stage. While we continue to work with care, it is welcome that we are now able to show people some of the work that has been happening."
The Water Treatment Works at Turriff is one of Scottish Water's strategic sites in the north-east, drawing water from the River Deveron and supplying around 80,000 customers every day. It serves the region in combination with 3 other large Water Treatment Works with interconnected water networks.
Some of the key equipment at Turriff was nearing the end of its operational life, but the current project brings significant modernisation, including a new Motor Control Centre (MCC) and standby generator. The 10 Rapid Gravity Filters which form the main part of the water treatment process will all be refurbished and upgraded, with work expected to be complete by summer 2023.
Following the visit, David Duguid MP said:
"It was truly fascinating to visit the Turriff Water Treatment Works and see just how much goes into securing our public water supply.
"The work being done to modernise the works, while maintaining supply is great to see.
"I was also glad to learn about the work Scottish Water is doing to encourage more responsible use of the water network.
"I look forward to hearing more and thank the team at Scottish Water for showing me round."