Excellence Accolade for Scottish Water's Chief Scientist
22 May 2019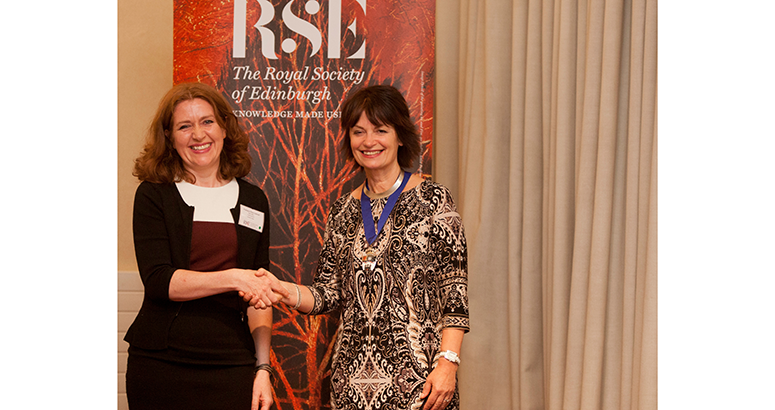 Recognition
Elise Cartmell has been recognised for excellence in professional and societal contribution
Scottish Water's Chief Scientist, Elise Cartmell, was one of 62 new Fellows appointed by the Royal Society of Edinburgh (RSE) who were officially inducted today (Monday May 20, 2019).
The RSE is Scotland's National Academy and contributes to the social, cultural and economic wellbeing of Scotland through the advancement of learning and useful knowledge.
Fellowships are awarded based on excellence in professional and societal contribution. Elise joins the existing Fellowship of over 1600 individuals who enable the RSE to deliver on its mission of 'Making knowledge useful'.
Elise said: "I'm delighted to be joining the RSE as a Fellow and proud to be appointed to such an influential group of people, recognised as experts in their fields."
"I'm looking forward to future involvement with the RSE and bringing together business and applied science to support current environmental challenges and opportunities."
Elise, who joined Scottish Water in 2016 from Cranfield University, is also a Fellow of the Royal Society of Chemistry.