Supporting Tenant Farmers
22 January 2019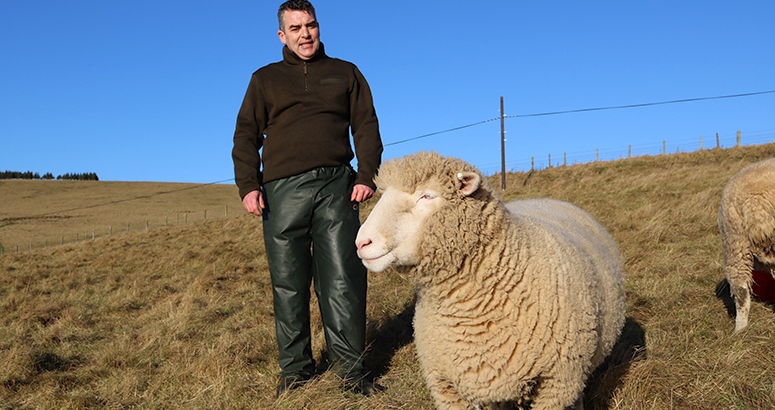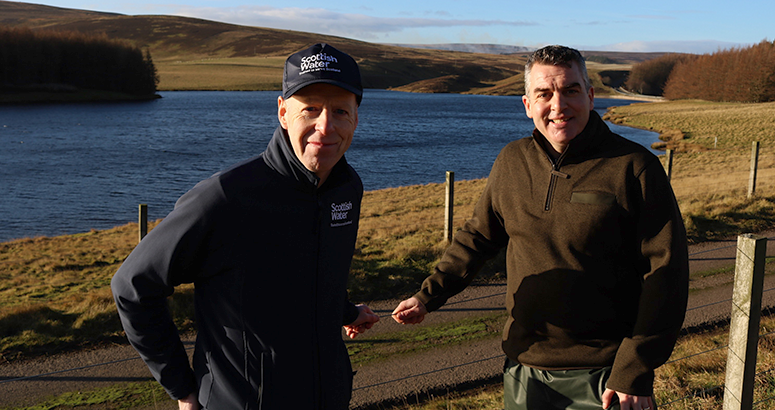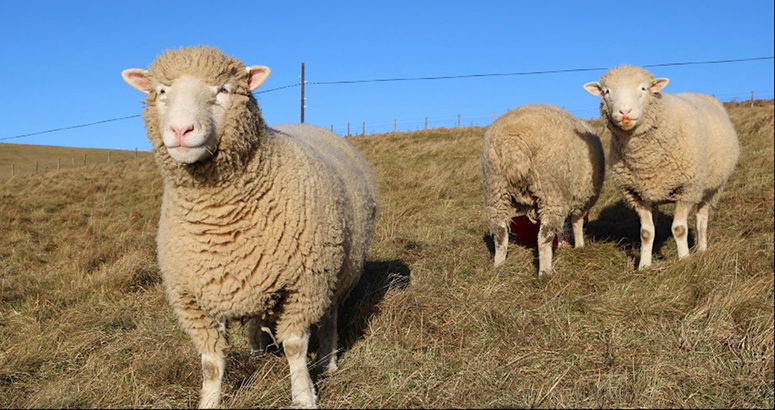 Police Officer Fulfils Sheep Farm Dream
Supt James Royan has become Scottish Water's first sheep farmer after taking up a 5 year tenancy under the Scottish Governement FONE Scheme
A top police officer's boyhood dreams of becoming a sheep farmer have come true thanks to a Scottish Water.

Supt James Royan is thrilled to be our first start-up tenant under the Scottish Government Farming Opportunities for New Entrants (FONE) scheme to boost the rural economy.

By day James provides safety and security support at some of Scotland's major events, while in his spare time he will now fulfil his lifelong dream to have his own sheep farm

James, 45, from Duns, Berwickshire is an award-winning Scottish breeder of pedigree Poll Dorset sheep and last month he took up a five year tenancy on 14 acres of land at the Whiteadder Reservoir.

Until now he's had to rely on season and informal grazing agreements for his 25-strong Bennachie flock. But he's always dreamed of having his own land.

It's his first major step towards developing a large-scale operation to run once he retires from Police Scotland in about 10 years.

Scottish Water's land at the Whiteadder Reservoir is part of more than 1000 hectares of public land made available to new farmers to attract people to farming.

The current Programme for Government is committed to identifying and releasing more public and private land for new farmers, and to encouraging a new, younger generation of farmers.

Scottish Water, Forestry Enterprise Scotland, Highlands and Islands Enterprise and some local authorities have released land across Scotland for around 50 new farmers under the scheme.

James, a dad-of-two with wife Vicki, said: "Like many others I developed a passion for farming and sheep production at a very early age but have experienced how hard it is to realise the farming dream without the benefit of owned land.

"The FONE Scheme has offered me an opportunity to build a viable operation through the security of a fixed-term tenancy agreement.

"I'm confident I can develop the venture, increase numbers and improve commercial viability through economies of scale.

"I'm exceptionally grateful to Scottish Water for affording me the opportunity to rear sheep next to the Whiteadder Reservoir."

Archie Macgregor, Scottish Water's Land and Property Development Manager, said: "Scottish Water advertised the opportunity online and in local newspapers and James was an outstanding candidate for the land near the Whiteadder Reservoir.

"We're delighted to be supporting the Scottish Government's FONE initiative and playing our part in helping new entrants get on to that vital first rung of the ladder in the farming industry.

"We have also just completed a tenancy agreement for a second Starter Unit on land of ours near Ballater, Aberdeenshire and hope to be in a position to advertise more blocks of land under the FONE scheme in the coming year."

Rural Economy Secretary Fergus Ewing said: "I welcome the news that Scottish Water have made land at Whiteadder Reservoir available and wish Superintendent Royan well in his new tenancy.

"I'm extremely pleased to see our public bodies continuing to identify and release more land for new farmers as part of our action plan for Farming Opportunities for New Entrants."

More than 1,000 hectares of public land was released as a direct result of the FONE scheme last year alone.